Top 10 Bad Guys Turned Good
Wicked witches, cruel stepmothers, and the devil himself-hear their side of the story with these 10 alternate takes on traditional villains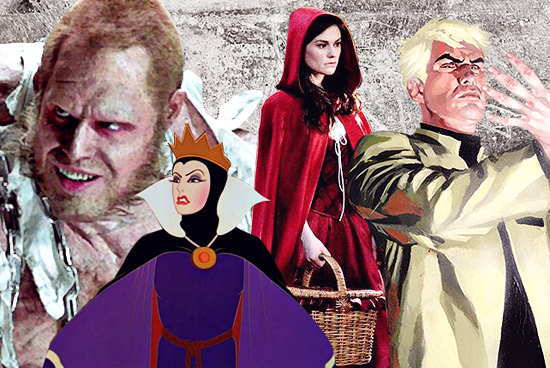 (SPOT.ph) We don't mean antiheroes like Walter White or Frank Underwood. These traditional bad guys gave us nightmares as children or annoyed the heck out of us as they maltreated the poor hero. What is up their butts? What makes them so, so evil? Let's find out!
The story of Maleficent (and her wings) is about to be told but before that, here are 10 Alternate Takes on Villains that, hopefully, challenge the way you think about good and evil.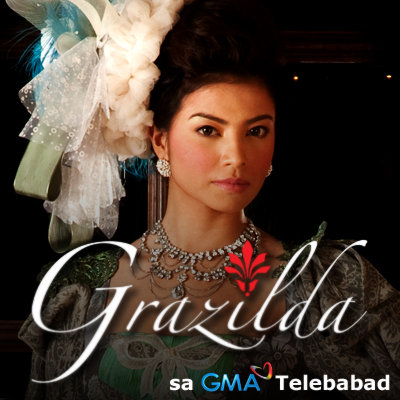 10. Grazilda (Cinderella's Stepsister, Drizella Tremaine)
Unlike other incarnations, this stepsister is far from ugly, and instead of being irrationally cruel, Grazilda is portrayed as someone who gets reasonably mad...like when the man she saves from certain death falls in love with someone "just because." GMA's twists still rely on setting up the character as an underdog and pairing her up with a man, but as far as challenging the norm goes, they at least tried to push the boundaries of the box. Next step, thinking outside of it.
ADVERTISEMENT - CONTINUE READING BELOW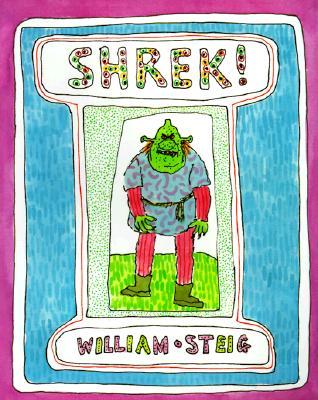 CONTINUE READING BELOW
Recommended Videos
9.  Shrek (Ogres)
Just the first movie! Shrek whining about how ogres (who are related to giants, cyclops, and in some older version of Little Red Riding Hood, the wolf) get a bad reputation just because they're unsightly and somewhat stinky encouraged young viewers to appreciate personality over appearance. Unfortunately, the people behind this subversive fairy tale didn't know when to quit. Fiona turning into an ogre stands as one of the greatest twists anyone has ever thought of and they should have left things there.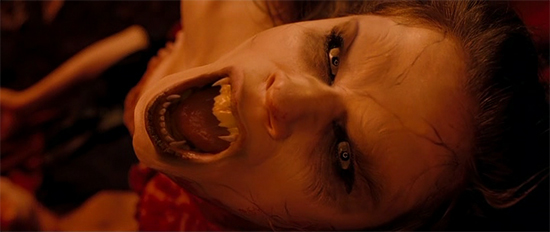 ADVERTISEMENT - CONTINUE READING BELOW
8. Trick 'r' Treat (The Wolf)
Little Red Riding Hood is frequently interpreted as a tale of sexual awakening, which Trick 'r' Treat doesn't overlook. As far as cautionary tales go, Anna Paquin's portrayal of the wolf should be a must-watch for men who want to take advantage of frail looking "girls." The script erases the image of a predatory male and swaps it with the image of a woman you shouldn't mess with.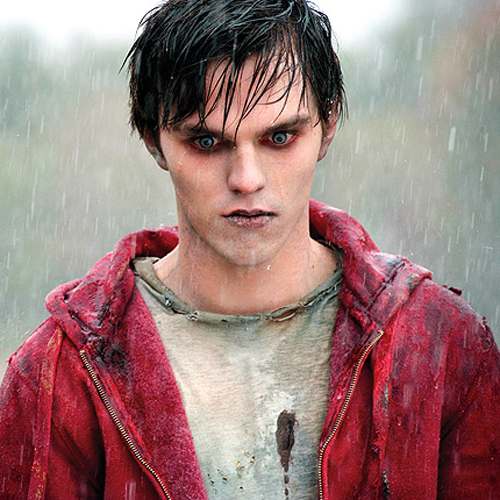 7. Warm Bodies (Zombies)
Zombies with feelings? It's enough to make you cringe, but Isaac Marion's novel paints them in such a charming light that you're willing to believe that there's a love story happening in the pages.  The changes that R goes through and the reaction of the other species (the Living and the Boneys) around him exposed the real villains of society (ignorance and indifference, among others).
ADVERTISEMENT - CONTINUE READING BELOW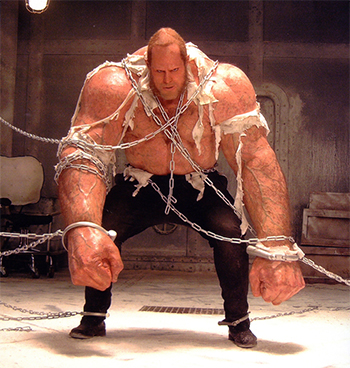 6. The League of Extraordinary Gentlemen (Mr. Hyde)
The movie couldn't have been worse, but as far as characters go, you can't help but cheer for Mr. Hyde. He's such a cute monster. Unlike his literary counterpart, Alan Moore's Mr. Hyde has more tasteful qualities and frequently uses his muscle to help his "team." He even sacrifices himself to save Mina Murray against Martians. What a lovable monstrosity, indeed.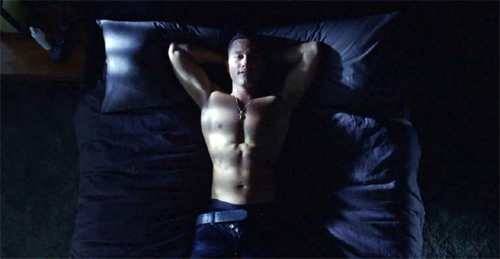 ADVERTISEMENT - CONTINUE READING BELOW
Joseph Gordon-Levitt in Don Jon
5. Don Jon (Don Juan or Don Giovanni)
You never really understand how villainous a hypersexual and misogynistic man can be until you date one. We don't recommend it. The Don Juan character is the quintessential womanizer, but he is so much more evil than that. He has seduction of multiple minors and even murder under his belt, and in the original play, he dies without receiving pardon from God. In Joseph Gordon-Levitt's adaptation, Don Jon sees the error of his ways and changes for the better.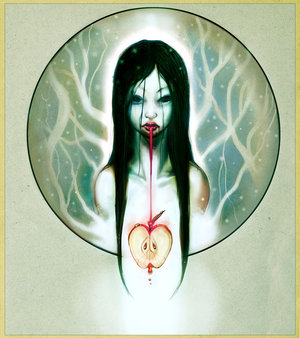 4. Snow, Glass, Apples (The Queen, Grimhilde)
Sure, Snow White is pretty, but she wants to eat you. In Neil Gaiman's creepy retelling, Snow White is a vampire. Her stepmother, the unnamed queen, desperately tries to save the kingdom from the very, very pale monster (spoilers: she doesn't succeed). Of course, in this short story, vampires are still the "bad guys," but better they keep their villainy than lamely sparkling in the sunlight, yes?
ADVERTISEMENT - CONTINUE READING BELOW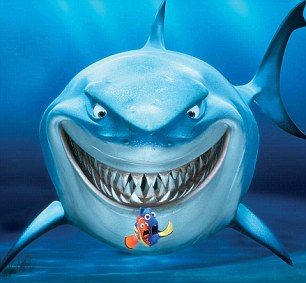 3. Finding Nemo (Sharks)
Who could forget that famous line? "Fish are friends, not food!" Bruce had that one crazy moment after sniffing blood, but in a post-Jaws world, he gave sharks a good name.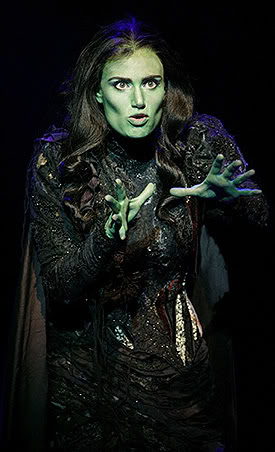 2. Wicked:The Life and Times of the Wicked Witch of the West (The Wicked Witch of the West)
ADVERTISEMENT - CONTINUE READING BELOW
It's very easy to love Glinda's very blonde and very pink ways, but Gregory Maguire's spin on Dorothy's adventures in the land of Oz is a slap on the face of anyone who has ever judged anyone by the color of their skin. The image of the cackling green witch has been burned in our collective consciousness and to turn her into the sympathetic Elphaba is an epic undertaking. The musical adapted from the novel has become such a big hit that we're now more familiar with the lyrics of "Defying Gravity" than the wicked witch's dying words ("I'm melting! Meltiiiing! Oh, what a world! What a world!").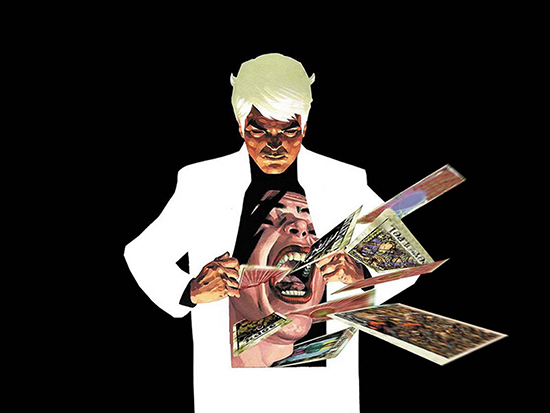 1. Lucifer (Lucifer)
After making brief appearances in Neil Gaiman's Sandman series, Lucifer Morningstar left Hell and lived a life God never intended for him. The fallen angel felt a little bad about his destiny (he likes serving his master), but he's stuck having to run the place where damned souls go. Who wants that gig for all eternity? Having exercised free will, Lucifer further enraged the conventional good guys-all of whom he regards as vengeful tyrants. Mike Carey's interpretation of the most evil character in all of literature could have gotten him killed had he be born in a less tolerant era.
ADVERTISEMENT - CONTINUE READING BELOW
Share this story with your friends!
---
Help us make Spot.ph better!
Take the short survey
Load More Stories