10 New Coming-of-Age Novels Worth Reading
From growing up queer in Victorian England to being an outcast in a prep school, these books will remind you that we've all got some growing up to do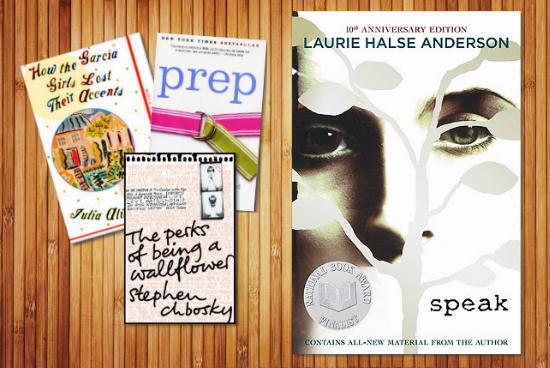 (SPOT.ph) Young adult is experiencing quite a boom, and while some are rolling their eyes at the sappy themes, reading vampire romance is better than not reading anything at all. Besides, there's only so much boy-meets-girl-meets-world-meets-death you can get your hands on. Sooner or later, you're going to realize that you've gotten hooked on reading...and you're going to want to branch out.
So those who have developed a taste for YA, you've probably come across one or two novels that can be categorized as Bildungsroman-stories about that bittersweet journey to "adulthood." Some might have suggested Catcher in the Rye, Jane Eyre, or To Kill a Mockingbird...but if those titles don't interest you yet or if you've already worn your copies out from too much holding (holding...Holden, get it?), we are listing 10 Coming-of-Age Novels from the last two decades that are worth your time.
This list is not ranked. Books are listed in chronological order.
Also read:
10 Classic Children's Books You Should Read as an Adult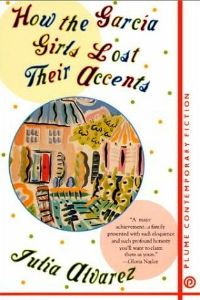 ADVERTISEMENT - CONTINUE READING BELOW
1. How the Garcia Girls Lost Their Accents by Julia Alvarez (1991)
Briefer: As the title suggests, the novel chronicles (in reverse) the immigration of the Garcia girls from the Dominican Republic to New York.
Quote: "How we lie to ourselves when we've fallen in love with the wrong man."
Why you should read it: Each chapter reads almost like a short story, with the different perspectives of the Garcia girls (Sofia, Sandra, Yolanda, and Carla) painting a more diverse portrait of the process of growing up. Aside from the road to "maturity," the question of identity is much stronger in the book as it tackles cultural integrity. The book discusses similar themes as Hannah Espia's Transit, and would make a great follow-up if you found yourself moved by the issues raised in the movie.
CONTINUE READING BELOW
Recommended Videos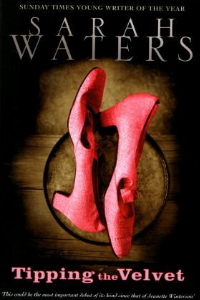 2. Tipping the Velvet by Sarah Waters (1998)
Briefer: Set in Victorian England, Tipping the Velvet tells the story of Nancy Astely, an 18-year-old working class girl who falls in love with Kitty Butler, a male impersonator for theater. A bit like Downton Abbey, but as opposed to a mean old gay butler wannabe, you have a lesbian Butler who's not all bad.
ADVERTISEMENT - CONTINUE READING BELOW
Quote: "We fitted together like the two halves of an oyster-shell. I was Narcissus, embracing the pond in which I was about to drown. However much we had to hide our love, however guarded we had to be about our pleasure, I could not long be miserable about a thing so very sweet. Nor, in my gladness, could I quite believe that anybody would be anything but happy for me if only they knew."
Why you should read it: If the suggestive title doesn't make you want to inhale the lush descriptions of England in old formalwear, then it's going to be very hard to convince you. However, we are obliged to tell you that you are missing out. Think of Joseph Conrad's suffocating description of the jungle in The Heart of Darkness-that's what this book is like, but about 10 times more relevant to anyone who has questioned the rules of society, for romance or otherwise.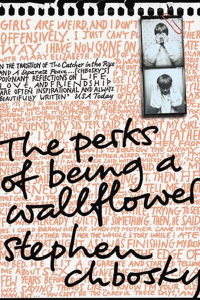 ADVERTISEMENT - CONTINUE READING BELOW
3. The Perks of Being a Wallflower by Stephen Chbosky (1999)
Briefer: An epistolary young adult novel told from the perspective of Charlie, a 15-year-old boy discussing his experiences during his first year in high school.
Quote: Aside from the infamous, "We accept the love we think we deserve," there's also "Enjoy it. Because it's happening."
Why you should read it: Beyond the great-looking cast of the film adaptation, The Perks of Being a Wallflower is a book that's not hard to like...even for those who might feel like they're past the recommended age that would guarantee a more mind-blowing experience. It wins points for discussing LGBT issues, suicide, and for providing a reading list through one of its characters. Within the pages of Perks, one is encouraged to read Naked Lunch by William S. Burroughs and The Stranger by Albert Camus. Reading is a gift that keeps on giving.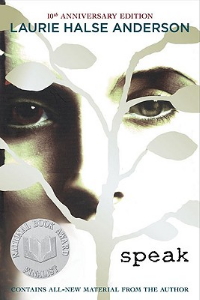 ADVERTISEMENT - CONTINUE READING BELOW
4. Speak by Laurie Halse Anderson (1999)
Briefer: The book reads like a diary of Melinda Sordino, a teenager recovering from rape.
Quote: "It happened. There is no avoiding it, no forgetting. No running away, or flying, or burying, or hiding."
Why you should read it: This book will hopefully save someone from having to hear misguided comments or opinion on a very delicate topic. Sexual assault is often swept under the rug and the lack of relatable text on the matter creates a harsh enviroment for victims of abuse and violence.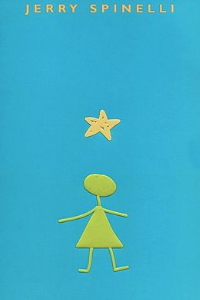 5. Stargirl by Jerry Spinelli (2000)
Briefer: Teenage manic pixie dream girl does what she does best, i.e., change people's lives by being true to herself.
Quote: "Why fit in when you're born to stand out?"
Why you should read it: Mostly to avoid being Leo, who thinks too much of what other people think of him. Susan "Stargirl" Caraway seems to be having so much fun (even when the entire population of the student body rejected her) being herself. It's easy in fiction, but testing out her theory in real life is a challenge we all should take. Be crazy and, more importantly, be kind.
ADVERTISEMENT - CONTINUE READING BELOW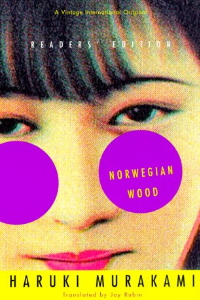 6. Norwegian Wood by Haruki Murakami (published in English in 2000)
Briefer: Toru Watanabe reflects on the loves he had as a younger man.
Quote: "Don't feel sorry for yourself. Only assholes do that."
Why you should read it: It's either this or Kafka on the Shore, which is a book that's worth your time as well. Norwegian Wood professes that reading what everyone else reads would lead you to think thoughts everyone has, but if it's an idea worth having, then maybe it's okay to share it with a lot of people. After all, in the book, isolation drove several characters mad. This is a good place to start on your quest to find out why Murakami is such a celebrated author in postmodern literature.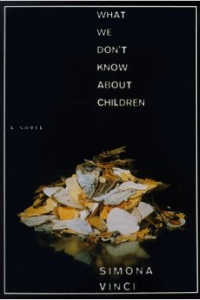 ADVERTISEMENT - CONTINUE READING BELOW
7. What We Don't Know About Children by Simona Vinci (2000)
Briefer: Children in a small town. Doing things you never expect them to do.
Quote: "Life is a game we play."
Why you should read it: This book is not for children, but it is about coming-of-age. It is very dark and it gets very graphic. We'd compare it to Lord of the Flies, but it does not involve cannibalism. Also, while Lord of the Flies sends children on an island to make a commentary about humanity and society, Vinci writes children in a setting we are familiar with...which makes the corruption much more unsettling. This book gave us nightmares, but we're glad we read it.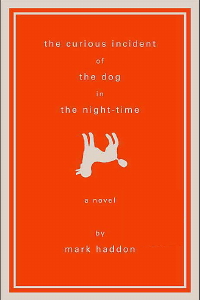 8. The Curious Incident of the Dog in the Night-Time by Mark Haddon (2003)
Briefer: Yet another murder mystery! This time, it involves a canine and a high-functioning autistic child who wants to solve the case. Game on.
ADVERTISEMENT - CONTINUE READING BELOW
Quote: "All the other children at my school are stupid. Except I'm not meant to call them stupid, even though this is what they are."
Why you should read it: How do you relate to someone who doesn't relate to others? Instead of a narrator who has a deep need to connect but is suffering inside his/her shell for fear of rejection, Haddon introduces a character who is different by default, Christopher Boone (yep). Christopher doesn't overtly yearn for acceptance, and would prefer to avoid everyone...but you can't really do that in life, can you? The Curious Incident is not a novel about autism-it's a novel about perspectives. Heavy themes, light language.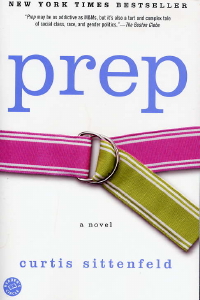 9. Prep by Curtis Sittenfeld (2005)
Briefer: Goofy dork in prep school (has a crush on a cute boy).
Quote: "I heard a thousand times that a boy, or a man, can't make you happy, that you have to be happy on your own before you can be happy with another person. All I can say is, I wish it were true."
ADVERTISEMENT - CONTINUE READING BELOW
Why you should read it: The plot sounds similar to that of a Disney channel movie, but Sittenfeld manages to capture gritty details of prep school-something that even critics who gave the book negative reviews couldn't deny. The story has been told several times before, but as Viv Groskop of The Guardian pointed out, the book's strength lies in Sittenfeld's ability to write the narrative in a relatable way. Not everyone went to prep school, but we've all felt a little left out here and there. And everyone who feels like a misfit or outcast dreams of getting into the inner circle-but we rarely anticipate what we'd do if we do get in-and realize it's not at all how we imagined it.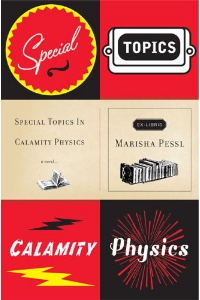 10. Special Topics in Calamity Physics by Marisha Pessl (2006)
Briefer: A smart girl and a murder mystery-sort of like Nancy Drew if Nancy Drew binge read every book in the local library and watched every movie she could rent from the local video shop. Just kidding, video shops are now obsolete. Don't let that happen to libraries.
ADVERTISEMENT - CONTINUE READING BELOW
Quote: "Juliet and Romeo be damned, you can't be in love until you've flossed your teeth next to the person at least three hundred times."
Why you should read it: You mean aside from the fun of trying to see how many literary references you can identify? It's listed as one of the Top 10 Best Books of 2006 by The New York Times, and while it has its little flaws, the book earned praise for the careful crafting of its narrative. Each chapter uses themes or titles of classic books, which would hopefully encourage readers to check them out. Things Fall Apart is a great book, not just a fun title for a chapter about breaking up. While the book (and Pessl) has been criticized for being pretentious, what we love is that it is at its core a story of how one girl copes when life-as it usually does-takes an unexpected, unpleasant turn.
Also read:
10 Classic Children's Books You Should Read as an Adult
Share this story with your friends!
---
Help us make Spot.ph better!
Take the short survey
Load More Stories