10 Things P-Noy Has Rejected
He put the No in Nora
(SPOT.ph) It takes a strong person to say no and through this we can infer that President Benigno Simeon Aquino III is not some puny lightweight who can't handle the stress of his job. He has put his foot down on very important issues like wang-wangs, who the boss is, and who to blame when things go wrong.
Here are some of the things he has bravely rejected, proving that he is the rightful guide through the proverbial daang matuwid.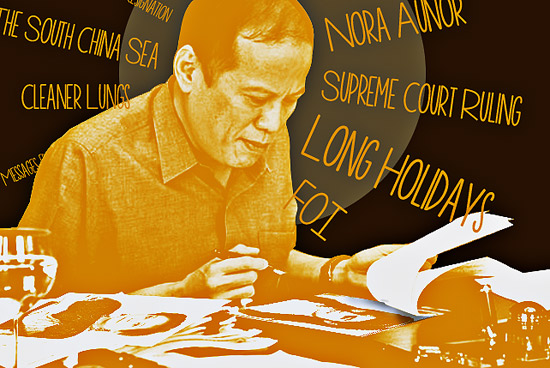 1. Budget Secretary Butch Abad and Energy Secretary Jericho Petilla's resignation
It's nice because it shows that P-Noy is the kind of buddy you want to have. He embodies that line from Train's "Drops of Jupiter." The best friend who always sticks up for you, even when they know you're...well, you know how the song goes. However, this is probably not the way to run a country. Just ask Senator Serge Osmeña.
ADVERTISEMENT - CONTINUE READING BELOW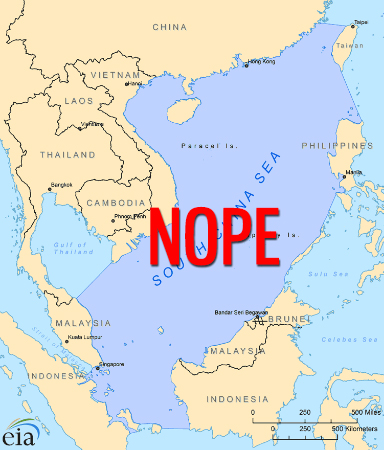 CONTINUE READING BELOW
Recommended Videos
2. The South China Sea
It's the West Philippine Sea, beets.
3. Relationships
He has done what George Clooney couldn't: remain a bachelor. He is a beacon of hope for all the single people out there. You don't need to be in a relationship to be, er, successful.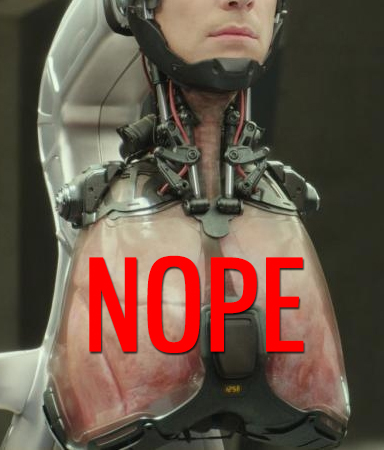 4. Cleaner Lungs
ADVERTISEMENT - CONTINUE READING BELOW
Years of research linking smoking to cancer, heart disease, and halitosis? He must've been out on a yosi break while that was being discussed. We dedicated an entire article to this, but that didn't seem to help either. There are no reports saying he'll quit soon, but he gave a go signal to graphic warning labels. Discreet condemnation is better than none at all.
5. Messages from the Governor of Quezon Province
After Glenda hit, the Governor of Quezon Province tried texting and calling our President for assistance but he did not receive anything in response. Technically, the president didn't reject any of them. He just forgot to reply. Maybe he didn't want to seem needy! You know how it is. You can't reply too soon. They might think you're too easy.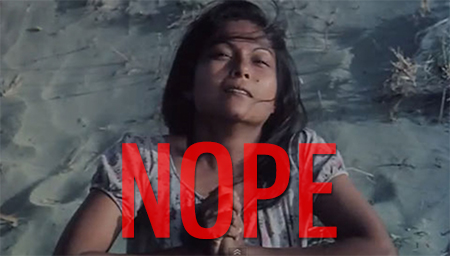 6. Nora Aunor's National Artist bid
We don't want to say that you need drugs to create art either. We'll actually go on record and say that it's sad when people use drugs. It's an indication that life's not going all too well and a void needs to be filled by artificial enhancements. P-Noy has a point...but a moot one, since the case against Nora Aunor was dismissed. So...we don't know what's up with that. It's worth noting that the National Artist award was cooked up during the Marcos regime and was initially awarded by the self-styled "Patroness of the Arts," Imelda Marcos. Oh well, it was all about whims from the start.
ADVERTISEMENT - CONTINUE READING BELOW
"I didn't break the law! I am the law!"
7. The Supreme Court Ruling regarding DAP
(Please refer to the YouTube clip provided. It explains everything.)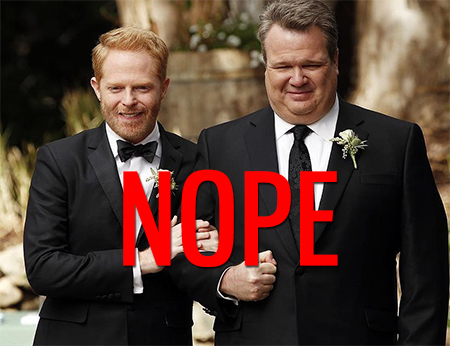 8. Gay marriage
If it helps, Brangelina is with you. Plus, all these heterosexual couples are filing for divorce. The important thing is that you stay together. (We know, you could use the tax break. Sorry, LGBTQ community of the Philippines.)
9. Making a formal apology to the families bereaved by the Manila Hostage Crisis.
He's known for being stubborn but his refusal to apologize for the actions of one man is actually pretty logical. We as a nation were just as horrified and rather than bowing our head in shame, we think the right thing to do...is make sure that our f-ups aren't so well-documented on every channel. Nobody had to see that sledgehammer moment. (We're rejecting the memory too.)
ADVERTISEMENT - CONTINUE READING BELOW
10. Long weekends
There are many things that we thing Former President Gloria Macapagal-Arroyo needs to answer for...but the "holiday economics" is not one of them. Going to work on a Friday after a holiday is the just a waste of time. You stay there clicking looking at the Top 10 Chocolate Cakes all day, because your brain filed a vacation you were powerless to reject.
Share this story with your friends!
---
Help us make Spot.ph better!
Take the short survey
Load More Stories