10 Things Politicians Did That Didn't Suck
This is not satire.
(SPOT.ph) We're not being sarcastic. We know they file ridiculous bills from every now and then, they're always on the headlines for outrageously overpriced projects...but they can't possibly be screwing things up all the time. It's statistically improbable. They have to be doing something right and good once in a while.
As proof, here are 10 things our public servants did that are pretty okay.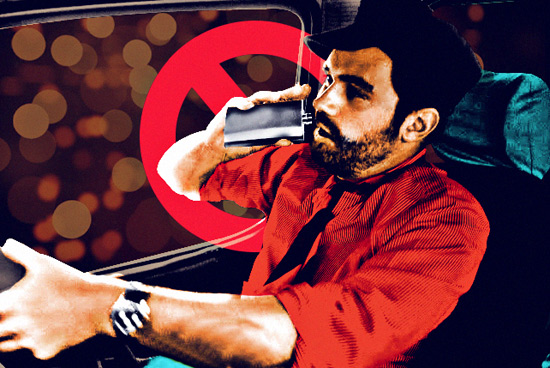 1. Higher fines for drunk driving
There are loopholes as pointed out by MMDA Chair Francis Tolentino, but we're hoping that Republic Act No. 10586 or The Anti-Drunk and Drugged Driving Act of 2013 is enough to deter people from getting behind the wheel when they've had one too many shots. Under this new law, which took effect on June 1 this year, violators apprehended by specially deputized personnel are to pay a fine of up to P500,000 and face imprisonment of up to 20 years. Sounds a bit much, but there's no solid argument to support driving under the influence of alcohol and/or illegal drugs. As a story, it does seem pretty amusing to narrate that time you were so drunk you ran over a ghost and wrecked your car...but that was not a ghost and what's so funny about a wrecked car?
ADVERTISEMENT - CONTINUE READING BELOW
2. Free WiFi in Manila Waiting Sheds
This raises the risk of your phone getting snatched but in the event of too much wandering, this is pretty handy. Aside from relieving the itch to check social media accounts, it's nice to know that you can look up the address of wherever it is you're going in case you get lost or save on prepaid credits by using an online messaging service. Furthermore, the criticism that this will lead to higher incidents of mugging motivated the local government unit of Manila to install CCTV cameras in the area. They even promised increased police visibility. That does not suck at all. Especially for people who have been shunned by the Lords of 3G.
CONTINUE READING BELOW
Recommended Videos
3. One step closer to total plastic bag ban
Authored by Senator Loren Legarda, The Total Plastic Bag Ban Act of 2011 aims to reduce the use of plastic bags by prohibiting establishments from dispensing it like it will dissolve in a matter of seconds. Some people forget that the plastic bag or bottle they chucked out will linger on earth for about, oh, forever in human years. Quezon City, Manila, Pasay, Marikina, Las Piñas, Pasig, Muntinlupa, Caloocan, Malabon, and (most recently) Mandaluyong have banned businesses from using non-biodegradable plastic. We dig this a lot.
Senate Bill 2275 recently passed the third and final reading on the floor, which means that it's almost good to go. Once enacted, the top 10 students of public high schools will be granted automatic admission (and scholarship!) to the state university or college of their choice within their province. Despite its title, the Iskolar ng Bayan Act does not include instant admission to the University of the Philippines, due to the school's institutional autonomy. Still, it's rather excellent that smart, hardworking high school students receive more than circular pieces of metal upon graduation.
ADVERTISEMENT - CONTINUE READING BELOW
5. The Supreme Court's decision to uphold the RH Law
Earlier this year, the RH Law was declared constitutional and it is a victory for everyone. Despite grim headlines left and right, there are still no mass orgies on the street or people being wilder than they already were prior to the SC ruling.
6. Higher fines for "colorum" PUVs
A million pesos for the first offense! Now we're talking! Joint Administrative Order No. 2014-01 met a lot of resistance from transport groups and operators, but all of the departments involved in the decision stuck to their guns. Petitions to repeal the order called the law "excessive, unreasonable, and oppressive" because, what, it doesn't allow them to ply routes illegally? If you're not breaking the law, you don't have to pay the fine. It feels good to be on the government's side for once.
7. Remitting the Marcoses' ill-gotten wealth
It's about damn time. The money is supposedly going to the Comprehensive Agrarian Reform Fund. Please, please, please don't steal it.
8. DAP
No matter what the President says about this, it's safe to say that the Supreme Court's decision does not suck at all. We tried to compress everything you need to know about it in one article, and with the information available to us all, we're convinced that despite good intentions, the DAP will do more harm than heal in the long run.
9. Repealing the dumb rule against widows waiting 301 days before getting married
ADVERTISEMENT - CONTINUE READING BELOW
So...under the Revised Penal Code of the Philippines, a woman could only remarry 301 days after her husband's death. Can you imagine, if life were a little like Orange is the New Black, and someone asks you why you went to jail? How far away from badass is "marriage" as a reason for incarceration? Glad to know that this has been repealed!
We're familiar with this from How I Met Your Mother but that Lemon Law comes from this other concept, which is relatively simple: a customer who purchases a defective car has the right to secure a refund or replacement of the unit if repairs prove useless. It makes sense to protect customers from factory defects...but it's a little odd that this law took 15 years to materialize.
Your guide to thriving in
this
strange new world.
Share this story with your friends!
---
Help us make Spot.ph better!
Take the short survey
Load More Stories