10 Soul-searching Conversation Topics with Manong Taxi Driver
Cab rides are like really cheap counseling sessions sometimes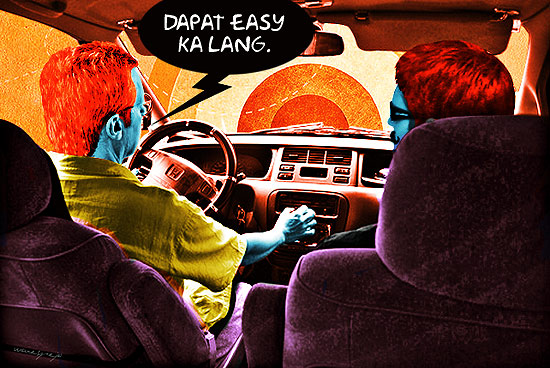 (SPOT.ph) When it's late and it's raining, the white cab transforms into a prize-winning stallion-streaking through the drenched pavement, ready to pluck you from the road and take you straight to your home. This is assuming you ordered one, because you can do that now. We've had our fair share of complaints about taxis (stories of rejection and impromptu Fast & Furious auditions) but there are moments when the cabbie spits out golden nuggets of wisdom and we undergo a cathartic experience.
Crass jokes ("Dumaan sa maluwag? Haha, bagong panganak na lang ang maluwag ngayon!") and a stand-off about paying him extra aside, we've had plenty of decent dialogues with Manong Driver on several topics, which we feel compelled to share.
Also read:
SPOT.ph Roadtests...Taxi Apps
The Taxi Cab Playlist
Thoughts While in Manila Traffic: 10 Things You Want to Say to Someone on the Road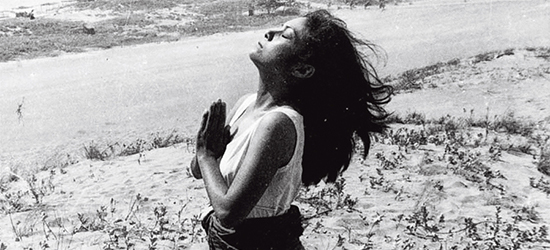 ADVERTISEMENT - CONTINUE READING BELOW
1. Religion
"Alam mo kasi, ang mga tao, nanririmarim sa dumi ng kasalanan 'yan. Kapag hindi mo hinayaan pumasok si Hesus sa puso mo, naku, katabi mong matutulog si Satanas."
Even the staunchest atheist adopts a religion while in a cab. It modulates the figurative bible thumping that will inevitably occur after three minutes. A small figurine of the Virgin Mary holding Baby Jesus is an indication that your cabbie takes the Word of the Lord very seriously. The dashboard is his pulpit and you are the lone lamb that constitutes the world's smallest flock.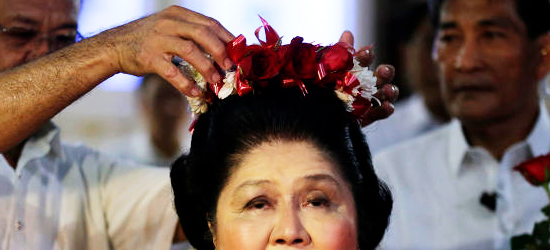 CONTINUE READING BELOW
Recommended Videos
2. The Government and Politicians
"Si Enrile? Ay naku, siya ang [redacted] at dahil sa kanya [redacted]. Tapos si Angara? 'Yong matanda, hindi 'yong bata, malala rin 'yun. Alam mo ba na [redacted]? Grabe 'yun."
Where he gets his information, we don't know. Maybe it's because he listens to the news 24/7 or maybe he's a cabbie now but he was Agent Super Spy in another life. One thing's for sure, he will have you Googling things like a nutcase and verifying every piece of information he dispensed-just to make sure you voted and will vote for the right candidate come election time.
ADVERTISEMENT - CONTINUE READING BELOW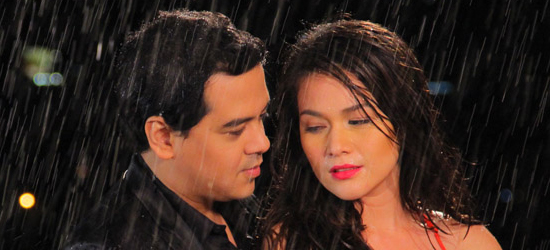 3. Romance
"Huwag kang nagpapaniwala sa mga taong nagsasabing naakit lang sila. Hindi kailangan lumayo sa tukso ng taong buo ang loob. Mahina lang 'yang boyfriend mo kaya ka iniwan. Huwag ka na umiyak."
The moment the taxi driver asks you about your relationship status, you are about to go down on a road that has no exit slots. Regardless of your answer, you will be grilled about pretty much everything ("Single ka? Paano? Bakit? Ako, binata ako ma'am.") and believe us, nothing is sacred ("Boyfriend mo ba 'yung nagsakay sa iyo ma'am? Pogi, pero medyo mataba, no?"). It's better if you keep the focus on you-with lies, preferably-if you're not ready to play therapist. Because if you give him the option of talking about his romantic history, he will. You will emerge from that cab a different person. Things will never be the same.
ADVERTISEMENT - CONTINUE READING BELOW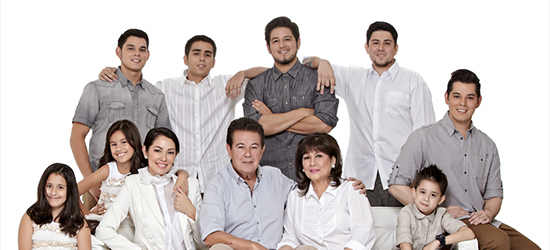 4. Family
"Kung ako sa iyo, hindi ako mag-aasawa. Enjoy mo lang buhay mo."
While they are well-equipped with Psalms and verses, cabbies also enjoy educating people on the pleasures of not having children. Most of them are fond of their little ones, but they always manage to end up reminiscing about the good old days when they didn't have to think about diapers or, gasp, tuition. CBCP officials might frown upon members of their congregation deviating from the "go forth and multiply" clause of the Catholic contract...but you know, finances. The economy.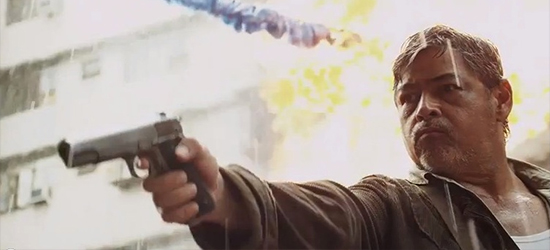 ADVERTISEMENT - CONTINUE READING BELOW
5. Fighting and Arguing
"Dapat easy ka lang. May kilala ako, nakipag-away sa pasahero. Nasaksak. Patay siya. Kaya ako, hindi talaga. Bayaan ko 'yong tao diyan sa likod kung mainit ang ulo niya. Hindi mo alam, isang araw, makahanap ka ng katapat mo. Problema 'yon."
Lesson: Keep calm and don't get stabbed.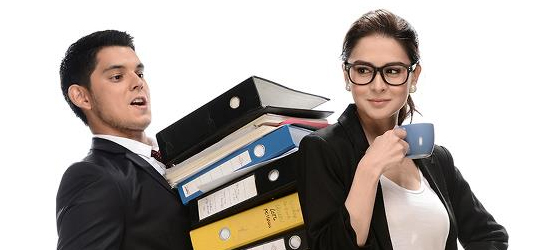 6. Switching Careers
"Dati akong Marine. Tapos naging bodyguard ako ni [redacted]. Okay na ako sa pagmamaneho. Masakit sa ulo 'yong ganun. Delikado pa at ang daming mong nakikita. Okay na 'yong simple lang."
Sometimes you have a really terrible day in the office and then you hear this kind of story. Suddenly, life's not as bad as you thought. However, when you're feeling particularly miserable, it's fun to muse about which is less traumatic: a bullet to the kneecap or another interaction with that guy in the office. You know which one.
ADVERTISEMENT - CONTINUE READING BELOW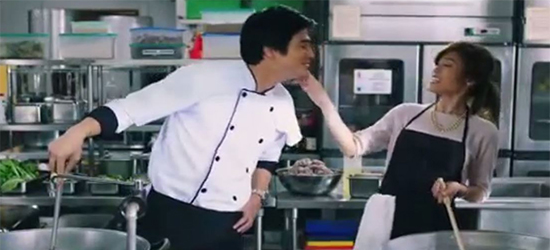 7. Food and Cooking
"Sa tinola, [magical mystery process] ang dapat mong gawin."
We should really pay more attention to this and take notes. This is the most fun taxi topic, if only because of the joy we hear from the drivers' voice when they're talking about their favorite meals and how much fun they have in the kitchen. Most stories are punctuated with "Subukan mo, naku po, ang sarap!" Their pro-tip? Cook with love and passion! (We tried that, but apparently, it also helps to be mindful of the oven temperature and the clock. We over-loved a lot of dishes. Sigh.)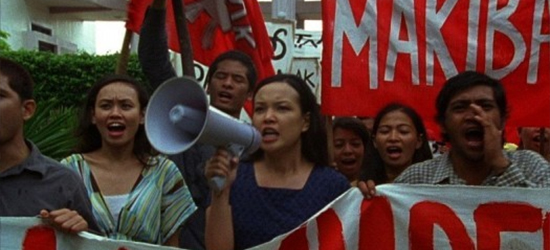 ADVERTISEMENT - CONTINUE READING BELOW
8. Class Struggle
"Ano bang pinoprotesta nitong mga tao? Trapik tuloy lalo eh."
They are fighting for your rights, Manong. But yeah...they're really costing us a fortune. So maybe you should thank them a bit for that too?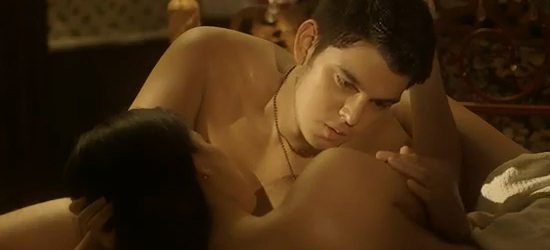 9. Sex
X-rated stories here
It's Cosmo Confessions in real life. Oh the things that cabbie did to that woman he met in that place. Whew. Turn the air conditioner up...or open the door and let us out. Unsolicited sex stories and advice are uncomfortable to hear from a complete stranger you're trapped in a small space with, but it forces people to evaluate themselves (which is somewhat good). What are your views on sex? Why is it an uncomfortable topic for most people? Is it wrong that you're not uncomfortable with it? Questions, questions, questions.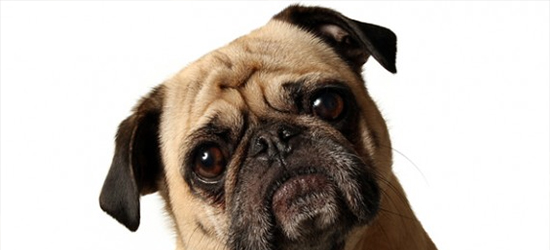 ADVERTISEMENT - CONTINUE READING BELOW
10. The Meaning of Life, the Universe, and Everything
"Hirap ng buhay, no? Minsan, 'di mo na rin alam kung paano gigising sa umaga."
Just...ah...you...smile...and...stuff...um, para po.
Also read:
SPOT.ph Roadtests...Taxi Apps
The Taxi Cab Playlist
Thoughts While in Manila Traffic: 10 Things You Want to Say to Someone on the Road
Share this story with your friends!
---
Help us make Spot.ph better!
Take the short survey
Load More Stories