WATCH OUT...for falling cars from parking lots? (Updated)
Stay safe everyone!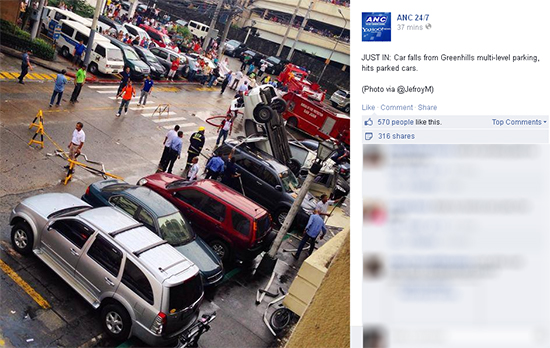 A white Mitsubishi Galant Super Saloon fell from a parking lot in Greenhills, which earlier reports stated that involved no casualties or injuries. It has come to our attention that a 70-year-old man was behind the wheels, who suffered from a heart attack causing him to lose control of his vehicle. It's not as ridiculous as it initially seemed and on a real positive note, the driver is now in a stable condition.
ADVERTISEMENT - CONTINUE READING BELOW
For more on this story, log on to Inquirer.net.
Recommended Videos
Load More Stories