10 Great Things That Include the Word "Sex"
Surprisingly enough, some of these don't have anything to do with sex.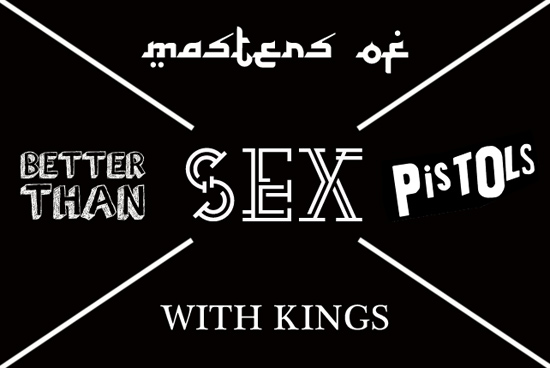 (SPOT.ph) As the popular saying goes, sex sells. Plaster the word on a book, movie, or song and you're more or less guaranteed an audience that's interested enough to give it a shot. We're here to prove that some things that have the word "sex" in them actually deserve the attention they get.
This list is not ranked.
1. Masters of Sex
Critics are raving about Showtime's '50s period drama Masters of Sex, and with very good reason. The show, which is on its second season, revolves around the two real-life pioneers of the science behind human sexuality. Beyond its premise and gratuitous sex scenes, however, is a compelling series with solid writing and complex, well-developed characters. We have Dr. William Masters and Virginia Johnson to thank for many of the things we know about sex today.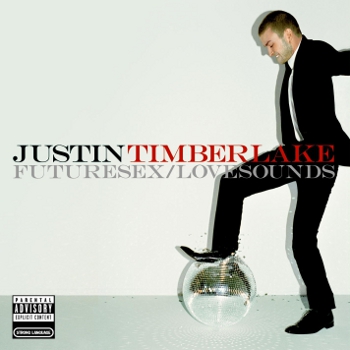 ADVERTISEMENT - CONTINUE READING BELOW
2. FutureSex/LoveSounds
He may have been the breakout star from the boy band *NSYNC and this may not have been his first album, but FutureSex/LoveSounds cemented Justin Timberlake's place as an artist to be reckoned with. Its 12 tracks are diverse in sound, infusing elements of techno, funk, and rock to R&B and pop. As a bonus, this was the album that gave us Sexy Back, which we unashamedly admit will always be our jam.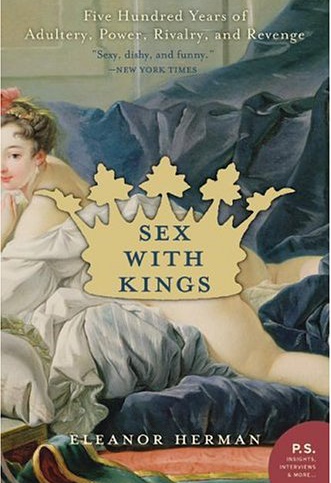 ADVERTISEMENT - CONTINUE READING BELOW
3. Sex with Kings
There's no denying that murder, politics, and power make kings in history interesting. Mistresses add a whole other layer of fascination to these men. Think about it: the greed, ambition, financial rewards of royal proportions, and hundreds of beautiful women who will stop at nothing to be the mistress who keeps the powerful king happy. Eleanor Herman also wrote a follow-up to her book, entitled Sex with the Queen: 900 Years of Vile Kings, Virile Lovers, and Passionate Politics. Who says history is boring?
Available at Fully Booked branches.
4. Sex and the City
Sex and the City is known for many things, such as fashion, New York, and a lot of (sometimes hilarious) sex. Many of us may not lead the glitzy and glamorous lives of Carrie Bradshaw and her friends, but we saw ourselves and our friendships in their characters, which probably led to the series' success. The show's large and devoted fanbase allowed it to run for six seasons and later, have two movies and one spin-off.
ADVERTISEMENT - CONTINUE READING BELOW
5. The Sex Pistols
The Sex Pistols were an English punk rock band responsible for the British punk movement during the late '70s. Their single, God Save the Queen, was a statement against conformity and the British Crown. While the band was as tumultuous as the movement they created, they also inspired many punk and alternative musicians that came after them. (Check out the biographical movie Sid and Nancy, which tells the morbid story of the band's bassist, Sid Vicious and his girlfriend Nancy Spungen.)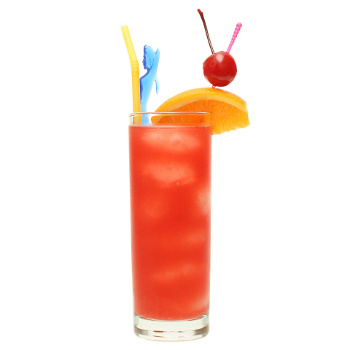 ADVERTISEMENT - CONTINUE READING BELOW
6. Sex on the Beach
Just so we're clear, we're referring to the vodka cocktail. This provocatively named drink is deliciously fruity and easy to prepare. It's typically made by combining vodka, peach schnapps, orange juice, and cranberry juice but other variations have also sprung up.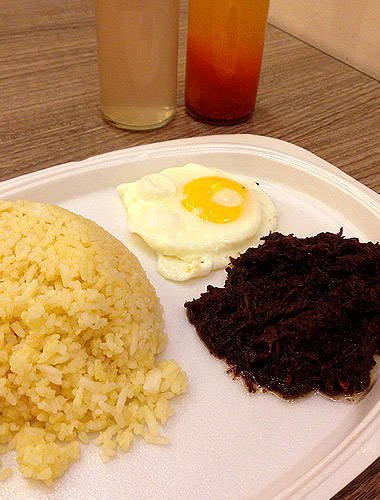 ADVERTISEMENT - CONTINUE READING BELOW
This popular tapsilog eatery's name is often shortened to "sex" by its loyal patrons. Don't be fooled by its humble presentation; the P70 plate earned a spot on our Top 10 Tapsilog list for its finely shredded and perfectly seasoned tapa.
8. The Lonely Island's I Just Had Sex
They've sung songs about threesomes, Mother's Day, and Michael Bolton but before all that, Saturday Night Live's comedic hip hop group released a digital short on the joys of finally, finally having sex. The music video is hilarious and guest stars Blake Lively and Jessica Alba.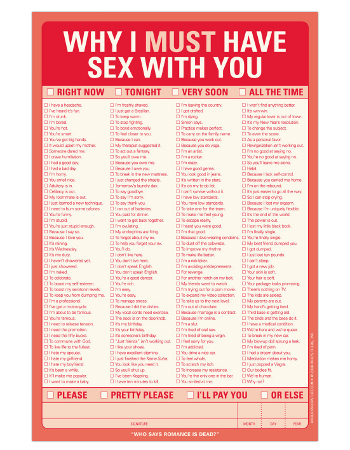 ADVERTISEMENT - CONTINUE READING BELOW
9. Why I Must Have Sex with You Pad
From boredom to breaking in your new mattress, this notepad will cite every reason imaginable to get it on. We appreciate its blunt honesty.
Available at Fully Booked branches.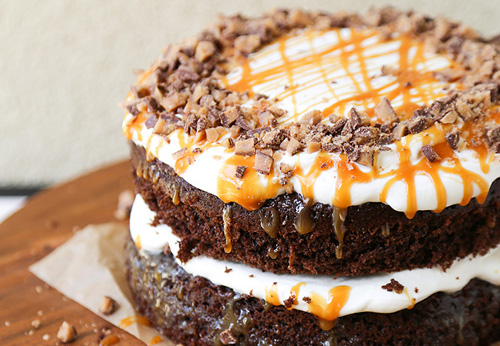 Photo by The Chic Site.
10. Better than Sex
This decadent cake was especially popular in the late '90s to early 2000s when its recipe was circulated via chain letters and emails. Traditionally, it is made of chocolate cake soaked in caramel and sweetened condensed milk. It is then generously topped with Cool Whip and crushed chocolate bars. The question remains: is it really better than sex? You be the judge.
ADVERTISEMENT - CONTINUE READING BELOW
CONTINUE READING BELOW
Recommended Videos
Share this story with your friends!
---
Help us make Spot.ph better!
Take the short survey
Load More Stories