10 Great Fitness Apps Worth Checking Out
For when you need to make some extra room for more eating out.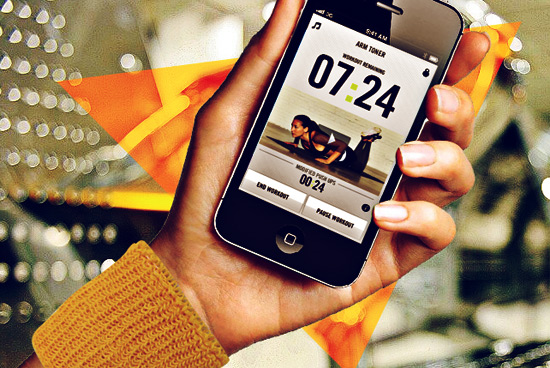 (SPOT.ph) Can't motivate yourself to go for a run? Throw some zombies into the mix. Maybe you want to share your cool running route, like this one woman. Ever complained that the only way you'll go to the gym is if someone pays you? It's 2014, so of course there are apps for that. Improve your workouts and overall fitness with these programs.
ALSO READ:
10 Useful Apps to Help Keep You Sane at Work
10 Best Apps to Help You Deal With Life in Metro Manila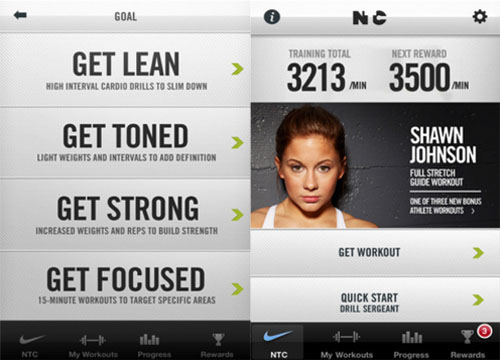 1. NIKE Training Club
Ever dreamed of training with tennis stars like Serena Williams and Li Na? This app is close enough. Workouts from some of the world's most inspirational athletes, trainers, and celebrities are just some of the features. Tailor your workouts to getting lean, toned, or strong. You can also track your progress with the number of workouts, minutes logged, and average calories burned.
ADVERTISEMENT - CONTINUE READING BELOW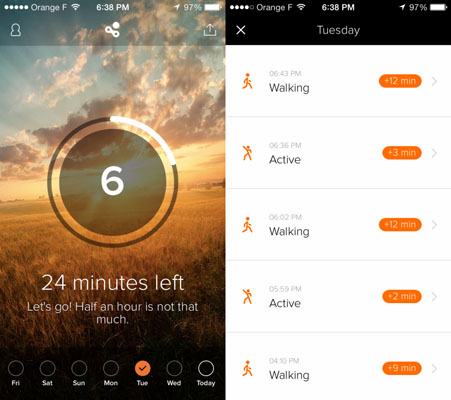 2. Human
Sometimes all you need is 30 minutes of physical activity to stay fit and healthy. This app makes sure you do just that. It will track every run, skip, dance, and jump rope that you do, as long as you're moving for more than a minute at a time. So next time you're skipping through the office, just tell your boss you're trying to achieve your "Daily 30."
Free for iOS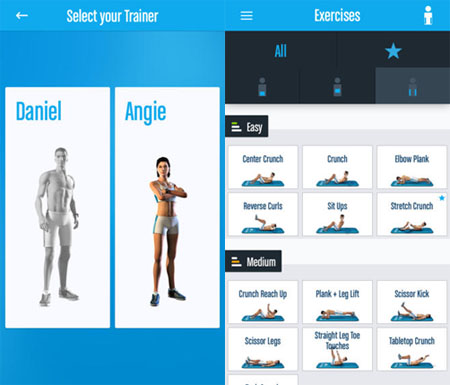 CONTINUE READING BELOW
Recommended Videos
3. Runtastic Six-Pack Abs

Dreaming of six-pack abs? Try the 10-Week Six-Pack Plan, The Seven-Minute Workout, or the  Six-Pack Junkie. Aside from customized workouts, this video-based app lets you choose a personal trainer avatar to get you crunching and curling. Another perk includes your "personal trainer" breaking down each move and highlighting targeted muscles so you know where you'll feel the burn.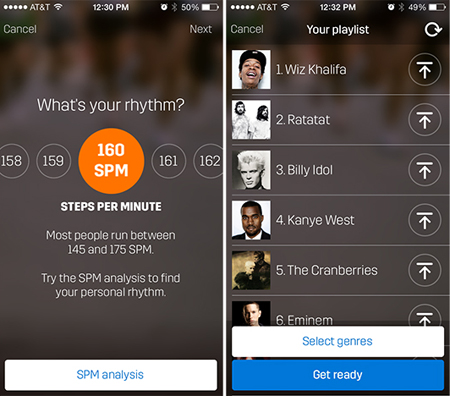 4. Spring
Sometimes music can be a great motivator. You probably hear a track and think, "This would be great to run to!"  Well, you don't have to worry about stopping mid-run to skip to the perfect song. This app will do it for you, curating a playlist customized for you based on your running rhythm. Bonus features include tracking your distance, time, and calories burned.
Free for iOS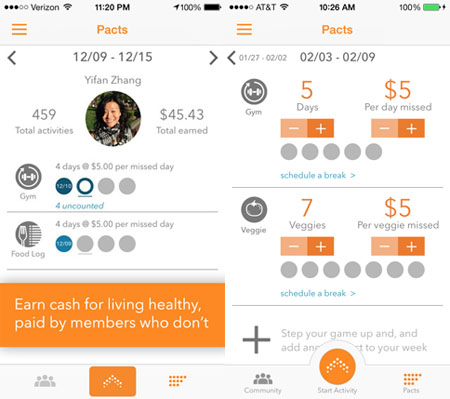 ADVERTISEMENT - CONTINUE READING BELOW
5. Pact
Want to get paid to go to the gym? Yes, it's possible. Sort of. Each week, just pledge a set number of days of working out with a set amount of a cash. Miss a day and you pay up. Work your butt off at the gym and get some extra cash. Ah, the wonders of technology.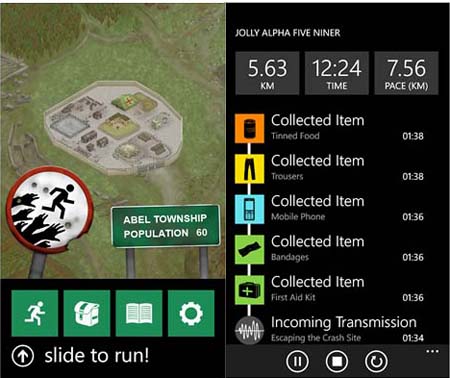 6. Zombies, Run! 3
The third installment to Zombies, Run! is not your ordinary zombie apocalypse game. You have to run to stay alive. Literally. Collect supplies the further and faster you go and you just might have a chance to save the human race.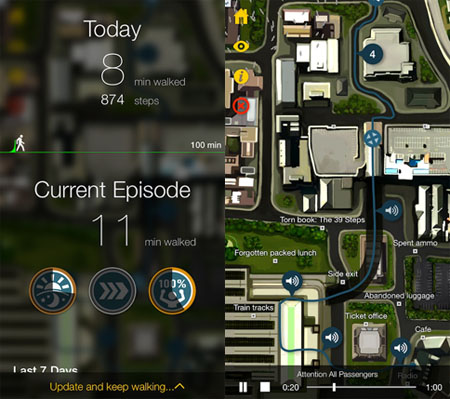 ADVERTISEMENT - CONTINUE READING BELOW
7. The Walk
Turn a boring stroll into an adventure with this app. You can save the world...by walking long distances! You can choose from a variety of storylines, like investigating a bomb explosion, and as the app tracks your steps, clues are revealed.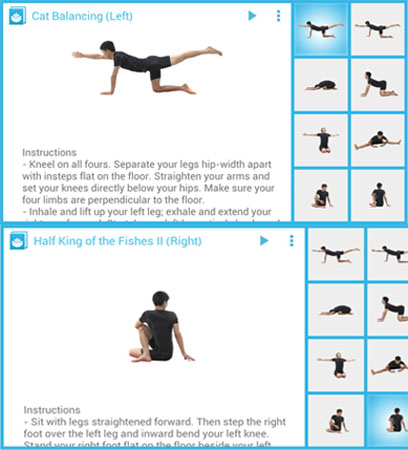 8. Daily Yoga
Want to test the waters of yoga exercise? Or save the yourself a few extra bucks from yoga classes? Download this app for some yoga sessions displayed in HD with voice guidance and soothing music, of course. There are more than 45 yoga sessions and 300 posesto try out to achieve zen.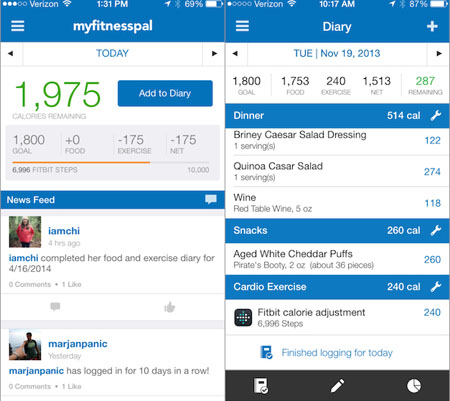 ADVERTISEMENT - CONTINUE READING BELOW

9. MyFitnessPal
Staying fit also means eating healthy. Aside from a database of over three million foods whose calories you can track, this app also comes with 350 exercises. You can also use this app to track your daily nutrition including keeping an eye on calories, fat, protein, carbs, sugar, fiber, and cholesterol.
Free for iOS, Android, Blackberry and Windows Phone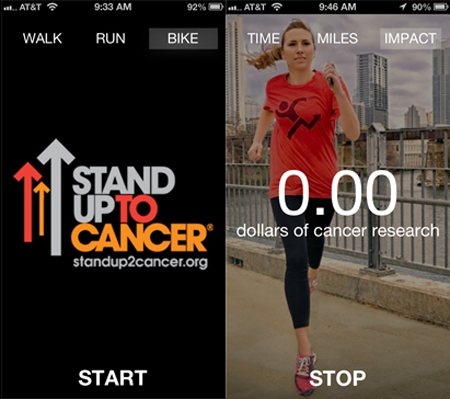 10. Charity Miles
Lose weight and stay fit...for a good cause! For every mile you run, bike, or walk, a corporate sponser will donate to a charity on your behalf. You can now say that hard work definitely pays off.
ALSO READ:
10 Useful Apps to Help Keep You Sane at Work
10 Best Apps to Help You Deal With Life in Metro Manila
Share this story with your friends!
---
Help us make Spot.ph better!
Take the short survey
Load More Stories