Top 10 Cutest TV Newsmen: All-Star Edition
We're switching it up this year.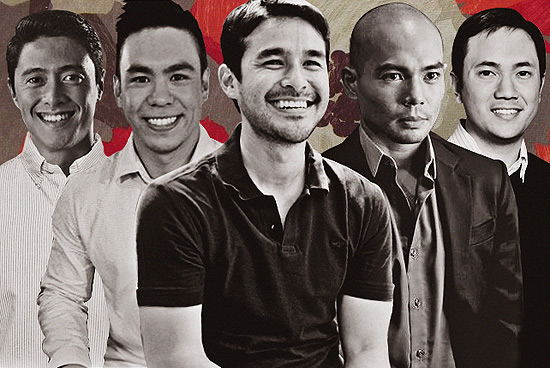 (SPOT.ph) It's been four years since we first launched our cutest TV newsmen roundup. Since then, there have been plenty of new changes for our cuties. What hasn't changed, however, is how cute we still think they are-so much so that we decided to pay homage to our favorites.
We admit it was difficult narrowing down our 40 newsmen to 10 all-stars, but we can't say it wasn't fun (for our eyes) looking through all of the lists repeatedly. Who were your favorites among all the newsmen we've featured, Spotters?
Note: Newsmen who are no longer active reporters or news anchors were disqualified.
ALSO READ: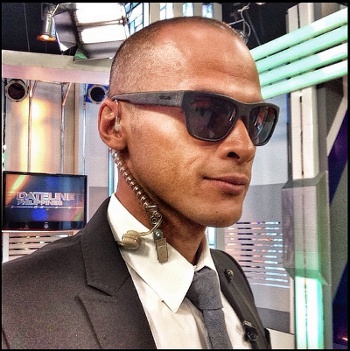 Photo from Paolo Abrera's Instagram profile
10. Paolo Abrera
Position held: No. 8 in 2010
ADVERTISEMENT - CONTINUE READING BELOW
It's been four years since he first made this list and Paolo Abrera's still got it. His physique is still as impressive, thanks to his days of working out and bike riding (sometimes with his wife, morning show host Suzi Entrata-Abrera). He remains as one of the hosts of the morning show, Mornings@ANC but today, he also boasts of his very own show: the ANC sustainable lifestyle show, Green Living. We love a cutie that cares about fitness and the environment.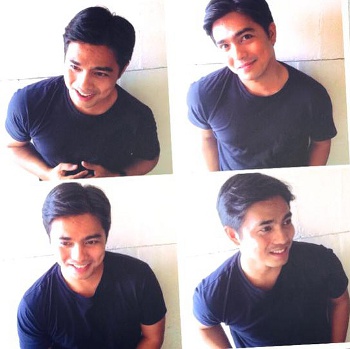 Photo from Hadji Rieta's Facebook page
9. Hadji Rieta
Position held: No. 9 in 2011
To this day, Hadji Rieta is still a proud GMA News correspondent. He makes hardcore news a little easier to digest with his easy smile and boyish features. He reports for various News and Public Affairs programs, including Unang Hirit, 24 Oras, and Jessica Soho's nightly news show, State of the Nation on GMA News TV.
CONTINUE READING BELOW
Recommended Videos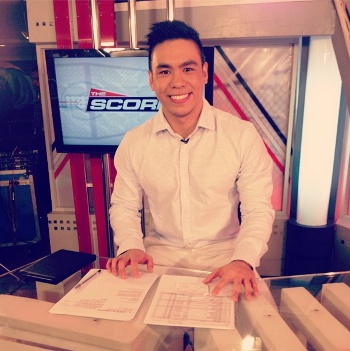 Photo from Anton Roxas' Instagram profile
8. Anton Roxas
Position held: No. 4 in 2013
Last time we talked about sports commentator Anton Roxas, we complained that we didn't see him enough. Maybe ABS-CBN Sports heard us because he now does segments for the daily 15-minute news program, The Score. By the way, his smile is as bright as ever.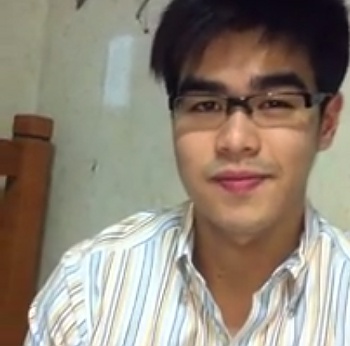 ADVERTISEMENT - CONTINUE READING BELOW
Screenshot of photo from YouTube video
7. Sandro Hermoso
Position held: No. 3 in 2013
Despite his understated boy-next-door looks, PTV-4's Sandro Hermoso holds his own alongside the nine other cuties on this list. Underneath the sharp and professional button-down shirts is a body worth talking about. Repeatedly. Sadly, he still can't do the news shirtless.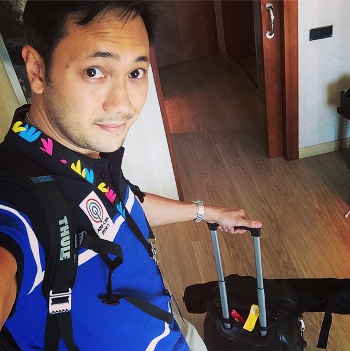 Photo from TJ Manotoc's Instagram profile
6. TJ Manotoc
Position held: No. 7 in 2010
His half-brother Borgy may usually get the attention, but TJ Manotoc certainly has ours. He's classy and charming in an effortless way, and we admit to paying more attention to sports commentaries if it means seeing him on the TV screen. He's back on Mornings@ANC and is also host of the 15-minute sports program, The Score.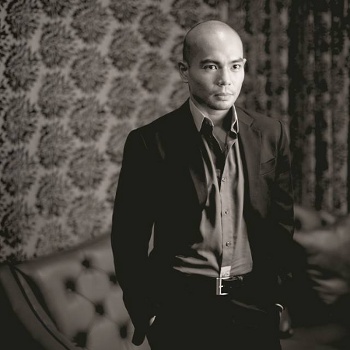 ADVERTISEMENT - CONTINUE READING BELOW
Photo from Jinno Rufino's Facebook page
5. Jinno Rufino
Position held: No. 3 in 2011
Jinno Rufino may have an alpha male vibe but his schoolboy excitement is what really gets us tuning in. His eyes just light up when he talks about sports, and we love a newsman who's enthusiastic about his coverage. A lot has changed for him in a span of three years. He is now part of Solar Sports Desk and a presenter for Basketball TV. He has also made his way to print as the editor-in-chief of UAAP Magazine. Talk about an achiever!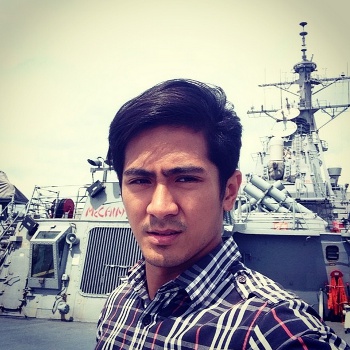 Photo from Renz Ongkiko's Instagram profile
4. Renz Ongkiko
Position held: No. 5 in 2012
This cute TV5 newsman has more than just sports and news reporting up his sleeve. He also used to model, with a body we wish he would bare on TV more often. Alas, he can't and we simply content ourselves by googling "Renzie Ongkiko" (his slightly altered moniker when he was one of Cosmopolitan Philippines' bachelors in 2011). He's maintained his physique over the years, as exhibited by this post on his Instagram account. Whew.
ADVERTISEMENT - CONTINUE READING BELOW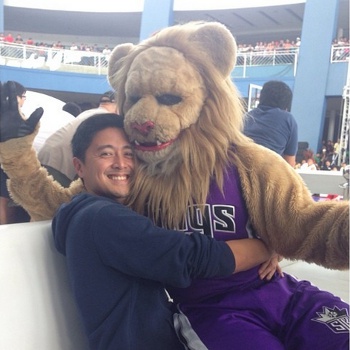 Photo from Mark Zambrano's Instagram profile
3. Mark Zambrano
Position held: No. 2 in 2011
Since featuring him in 2011, Mark Zambrano has comfortably stayed in the spotlight as a sports correspondent, commentator, and senior news anchor for GMA-7. He also comfortably secures his spot on our all-star edition, thanks to his boyish, mestizo features and charisma that really pulls a girl in. Plus, his smile is just magnetic.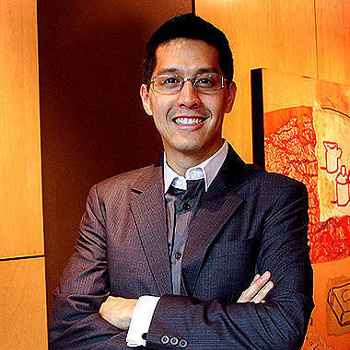 ADVERTISEMENT - CONTINUE READING BELOW
2. Edric Mendoza
Position held: No. 1 in 2012
When we last spoke with Edric Mendoza, he was two weeks into his stint as host of the ANC show, On the Money, and he was already named as No.1 in our roundup. Even if the charming family man thinks he should have won a "Most Helpful" award, here he is again on our all-star list. We hope he doesn't mind; we think he deserves it just as much now as he did then.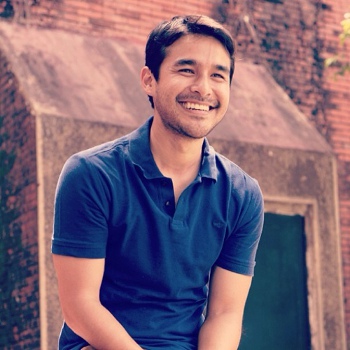 Photo from Atom Araullo's Twitter profile
1. Atom Araullo
Position held: No. 1 in 2010
He was declared the No.1 cutest newsman in our very first list. Four years later, he still wins the title. There's just something about Atom Araullo that has viewers glued to their screens. Maybe it's his undeniable star appeal. Or the fact that he's a man of substance. Or his irresistibly charming... everything, really. Or maybe it's his unyielding determination to deliver the news, despite the possibility of being swept away by deadly winds. His fearless reporting during Yolanda catapulted him to the spotlight; since then, he's earned a loyal following, scored dozens of features and magazine covers, and even has his very own burger.
ADVERTISEMENT - CONTINUE READING BELOW
ALSO READ:
Share this story with your friends!
---
Help us make Spot.ph better!
Take the short survey
Load More Stories