Quotes of the Week: Makati kickbacks, presidential posturing + others
The city's most interesting soundbites this week
(SPOT.ph) Now that there's no senate circus for the PDAF Scam, things seem pretty quiet. As an update, you might want to know that Atty. Gigi Reyes requested access to the Internet (the prosecution is trying to block it), Senator Juan Ponce Enrile still wants hospital arrest (not granted...yet?), and Janet Lim Napoles wanted Benhur Luy's record to be made public but her motion was rejected.
Meanwhile, Billy Crawford was in the headlines early this week for making terrible decisions as a drunk person. Senator Miriam Defensor Santiago proves that she is as media savvy as ever...and the Binays...well...let's see how they boogie out of the situation they are in.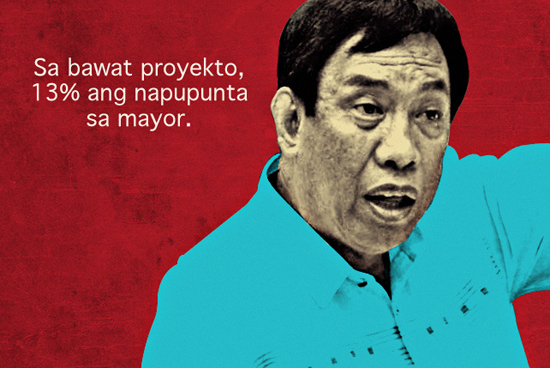 1. "Sa bawat project po sa Makati, ang aming pong mayor ay nakikinabang ng 13% sa bawat proyekto (sic)." - Former Makati City Vice Mayor Ernesto Mercado, on kickbacks that our incumbent veep allegedly received.
If the building is priced at P2.7 billion, 13% of that would be...P351 million.
ADVERTISEMENT - CONTINUE READING BELOW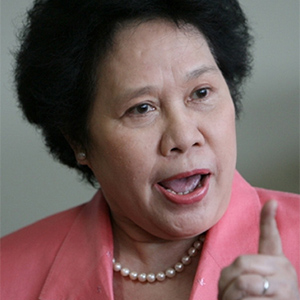 2. "Those involved in the plunder issue and the Makati building issue are the reasons why God created the middle finger." - Senator Miriam Defensor Santiago, on...well, see above.
God also created the brain and we respect people who use both wisely.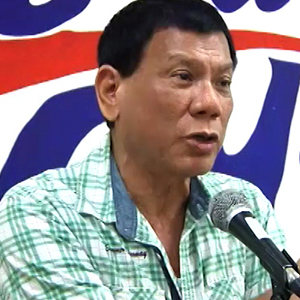 3. "I am honored by the declaration of Senator Santiago but unfortunately, I said I am not good for national office and besides, I intend to retire after this term. Gusto ko na mag-retire. Matanda na ako." - Davao City Mayor Rodrigo "Rody" Duterte, on Senator Santiago's enthusiastic declaration that she considers him a good running mate.
CONTINUE READING BELOW
Recommended Videos
This sounds surprisingly sensible. Also read: The Punisher Speaks: 10 Quotable Duterte-isms.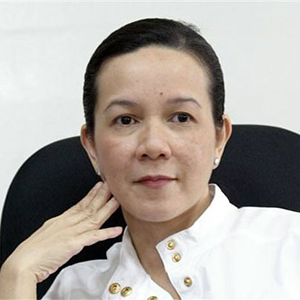 4. "At this point... I'm not even considering higher office. I'm not planning for such. As a junior senator, my focus now is really to prove myself, which I am trying to do. I am endeavoring to do that in my work... It's still a year and a half from now. Marami pang pwedeng mangyari." - Senator Grace Poe, on Senator Santiago's comment that they would make a charming pair.
This, too, sounds surprisingly sensible. As a recap, all the sensible people are refusing to run for higher office.

ADVERTISEMENT - CONTINUE READING BELOW
5. "The abusive users are detriment to public service in terms of Internet service." - PLDT head of Regulatory Affairs and Policies Ray Espinosa, on why the Internet is slow.
Let's also blame people who eat for the rice shortage.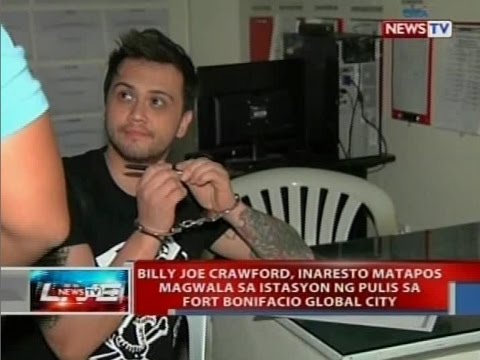 6. "Nagbilang sa mukha ko ng lima, kung wala pa raw mobile, sisirain na niya ang office." - PO1 Rodelma Canao, one of the two officers present during Billy Crawford's Sunday morning drunken meltdown.
Irony: Causing a scene in the place you went to in an attempt to avoid causing a scene. Good job.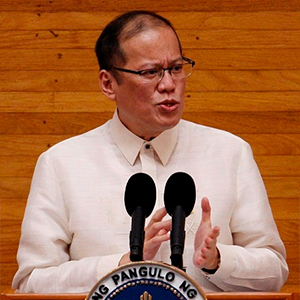 ADVERTISEMENT - CONTINUE READING BELOW
7. "The main point is that they [the DOTC] are on top of the situation." - President Benigno Aquino III, on the MRT.
He made this claim and then he went on to blame former President Gloria Macapagal Arroyo and the Supreme Court for the problems. Classic.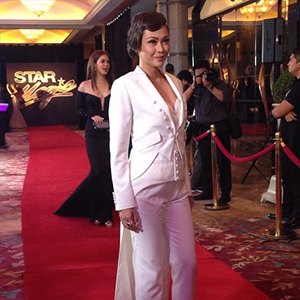 8. "I don't mind. Ok lang sa akin. Ang importante is naging masaya ako sa sinuot ko. Alam ko naman na hindi ko naman mapi-please ang lahat." - Actress Jodi Sta. Maria, on questionable fashion choices.
We've seen weirder high-fashion outfits.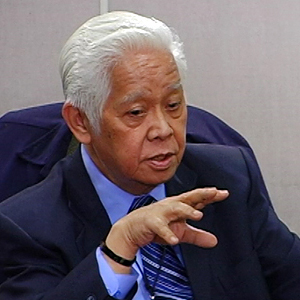 ADVERTISEMENT - CONTINUE READING BELOW
9. "[S]olve the traffic problem. Make it disappear." - Comelec Chairperson Sixto Brillantes, on what magic trick David Blaine should perform.
Or make public funds reappear! Ba-dum-tss!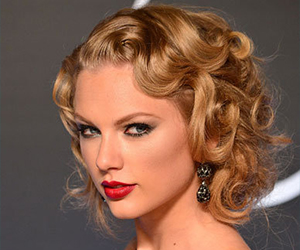 10. "For years, I was never sure if we were friends or not[.] She would come up to me at awards shows and say something and walk away, and I would think, 'Are we friends, or did she just give me the harshest insult of my life?'" - Popstar Taylor Swift, on a mystery celebrity.
Some online publications, like Salon, think this is in reference to Katy Perry. Apparently, mystery celebrity crossed the line at one point and now they are "straight up enemies." Swift clarified that, "I don't think there would be any personal problem if she weren't competitive." (Well, there goes the joke that Swift is BFFs with the entire world.)
Art by Warren Espejo, with photos from PEP.ph and screenshots from Facebook fan pages, various TV show videos, news clips, and images used by fans in YouTube slideshows.
ADVERTISEMENT - CONTINUE READING BELOW
Share this story with your friends!
---
Help us make Spot.ph better!
Take the short survey
Load More Stories