Image of Jesus found on banana plant
Holy bananas!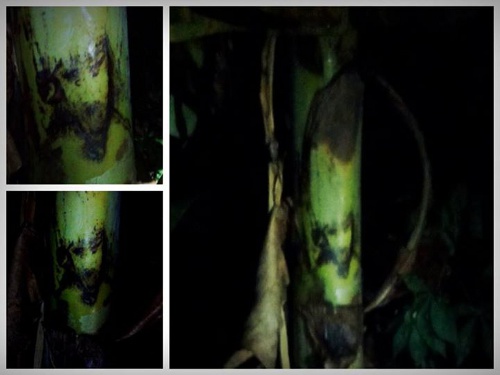 It's sort of like the Shroud of Turin, but the edible kind. ABS-CBNNews.com reported Wednesday (September 17) an alleged image of Jesus Christ that appeared on the trunk of a banana plant in Bayombong, Nueva Vizcaya.
A photo posted by Nathaniel A. Cordero on Facebook shows markings on the trunk of a banana plant forming the image of a man. He also posted a video of the banana tree that he said looked like it was "crying."
ADVERTISEMENT - CONTINUE READING BELOW
For more on this story, log on to ABS-CBNNews.com.
Recommended Videos
Load More Stories