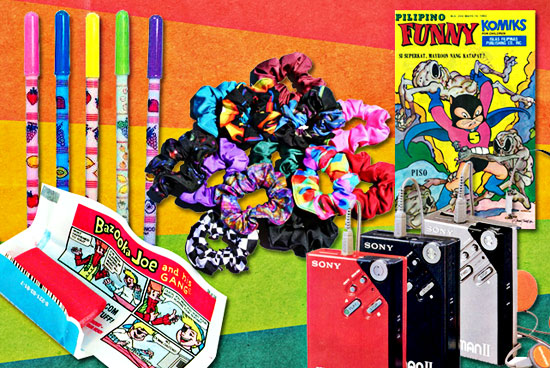 (SPOT.ph) We pledged allegiance to Aqua Net and shoulder pads, listened to Madonna, and felt the sparks between Winnie Cooper and Kevin Arnold. So here we are, reminiscing over the wonder years, looking back at the stuff that made our childhood awesome, and we ask ourselves: What was inside the bag of an '80s kid?
ALSO READ: 
Inside the Bag of a '90s Kid
10 Unforgettable Fads of Our Youth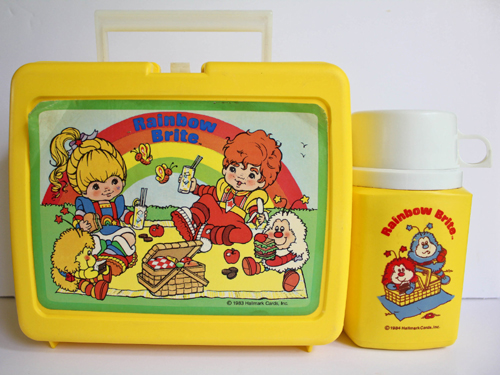 ADVERTISEMENT - CONTINUE READING BELOW
Cute and colorful collectibles
Care Bears, Rainbow Brite, My Little Pony, Popples, and Strawberry Shortcake: These characters were all over your lunchbox (which had a matching thermos), bag, coloring books, pencil case, and maybe even your handkerchief.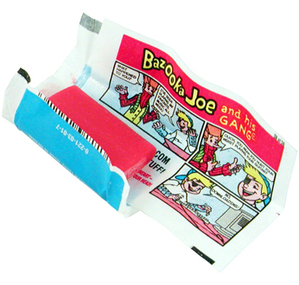 Chips with surprises, prism-packed juice, and candy
Pik-Nik, Pritos Ring, or Squid Ring were some of your favorite baon for recess. Chickadees or Cheezels came with a surprise inside each pack: either a temporary tattoo, a plastic top, a rubber popper, or a tiny gummy toy that grows huge after you soak it in water!
To quench your thirst, there was either a small bottle of Yakult or a pack of Zip orange juice in your lunch box, which you sipped from a prism-shaped tetra pack.
Butterball was a crowd pleaser and an instant classic, while ChocNut came in two foil packs perfect for sharing. Bensons Éclair was sweet caramel with a chewy center; Bazooka Joe Bubble Gum came wrapped in a little comic strip for you to collect and trade; and White Rabbit with its edible paper wrapping was the coolest candy of them all.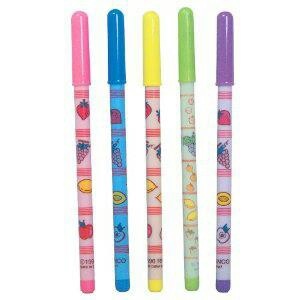 ADVERTISEMENT - CONTINUE READING BELOW
Fruit-scented, glittered stationery
Erasers, pens, stationery, and stickers: '80s kids loved to collect and trade them all. They came scented, infused with glitter, or both!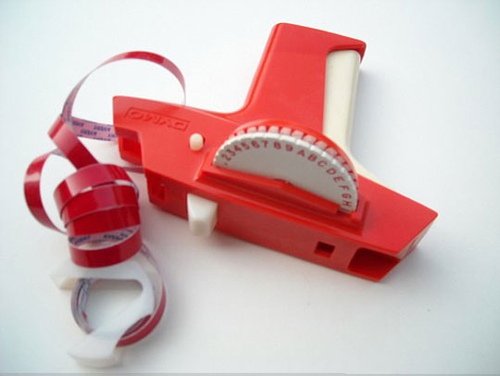 School supplies with that little extra
Big box of crayons: It wasn't ever enough to have a box of eight crayons. It had to be a set of at least 48 or 64 Crayolas, with colors like Persimmon and Periwinkle, in a box with a built-in sharpener.
ADVERTISEMENT - CONTINUE READING BELOW
Dymo labeler: It was that addictive analog labeler that let you put your name on all your books, notebooks, pens, and practically anything else you could get your hands on.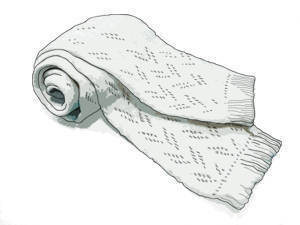 Signature socks and Spartan sneakers
You came to school in your uniform and your St. Michael's (now Marks and Spencer) socks: overpriced patterned knee socks that you liked to scrunch low, but when it was time for PE you'd change into your sports attire and slip into your trusty pair of white Spartans. These were plain, simple sneakers that had no branding, which meant they passed the conservative tastes of nuns running Catholic girls' schools.
ADVERTISEMENT - CONTINUE READING BELOW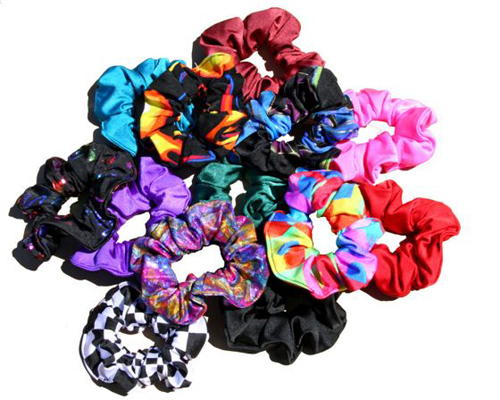 Kikay kit
Either you parted your shoulder-length hair in the middle and pinned it to the sides with Goody barrettes, or you pulled your long hair up into a ponytail with a scrunchie: a piece of cloth sewed over garter to function as a hair elastic. In between, you kept the strays in place with a Denman brush. For the perfect finish, Angel's Breath was your signature scent.
ADVERTISEMENT - CONTINUE READING BELOW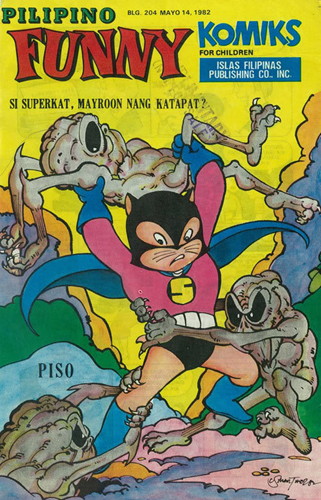 Required reading
Way before Betty and Veronica were fighting over Archie, your seatmates were poring over your latest issue of Funny Komiks, and claiming first dibs on who gets to borrow it overnight.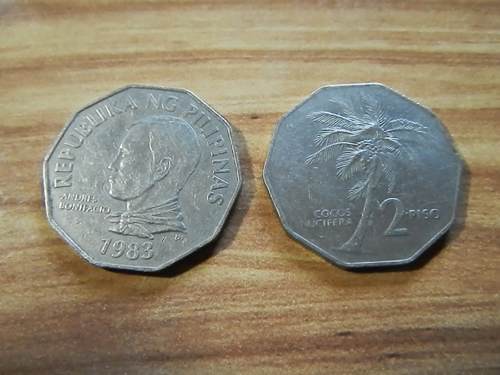 ADVERTISEMENT - CONTINUE READING BELOW
Lunch money
Octagon-shaped two-peso coins: In the '80s, coins were bigger and odd-shaped compared to what we have now, like the eight-sided two-peso coin-enough for a jeepney ride or a small treat from the school canteen: a small pack of cornick, a few pieces of polvoron, even some ube pastillas.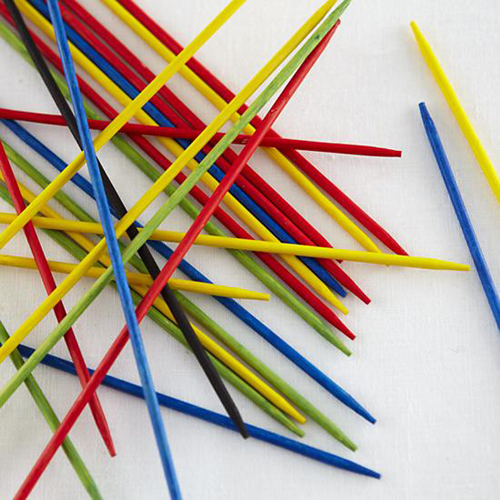 ADVERTISEMENT - CONTINUE READING BELOW
Pocket games
Aside from the handheld brick game, every school boy had these in his pocket: Ultraman Tex Cards, a set of marbles, or a rubber band gun, while girls would have their Play Doh, Pick-Up Sticks, and Chinese Jackstones ready for recess. Both girls and boys would try their hand at solving the Rubik's Cube, or would take turns playing with a color-changing slinky.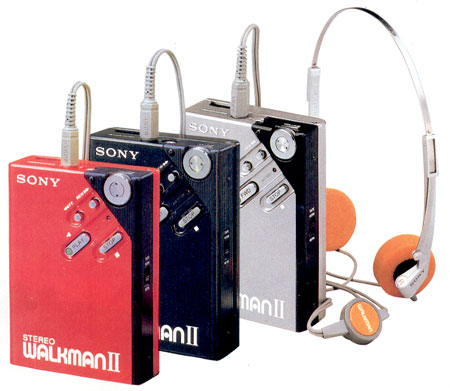 ADVERTISEMENT - CONTINUE READING BELOW
Music player
Way before Spotify was all the rage, we listened to music with Walkmans and cassette tapes-The Dawn was highly popular then, and so was Side A.
BONUS: Those little knickknacks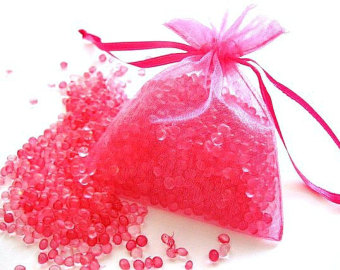 Kisses (aroma beads): Perhaps one of your friends told you that these tiny round air fresheners would grow double their size overnight, when wrapped in tissue (or cotton) and kept in your pencil case!
ADVERTISEMENT - CONTINUE READING BELOW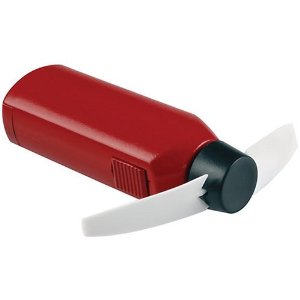 Battery-operated hand fans: Most classrooms didn't have airconditioning so you brought one of these handheld fans to keep your cool during frequent blackouts, or while standing in line at the cafeteria after lunch or recess.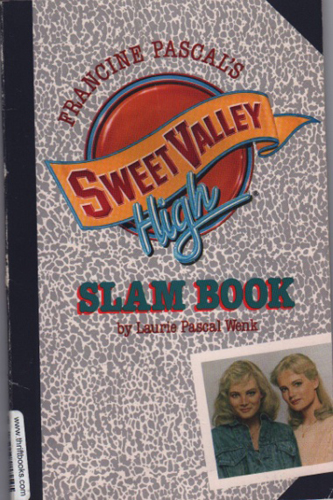 ADVERTISEMENT - CONTINUE READING BELOW
Slam book: You probably passed around a "slum book" for your friends to sign, where they wrote down their favorite color, their first crush, and life motto...it was the perfect excuse to help you talk to (and get to know) your crush. If there was more space, you sometimes made up your own questions or categories to make things even more exciting. Fun fact: The American version was actually more commonly used for bashing (hence the word "slam") or writing mean things about someone else.
Share this story with your friends!
---
Help us make Spot.ph better!
Take the short survey
More Videos You Can Watch
Load More Stories