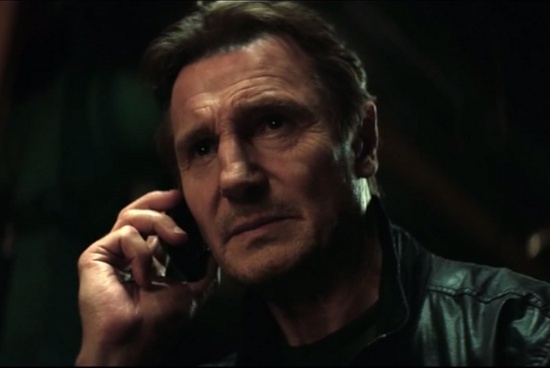 (SPOT.ph) Busy day, Spotters? We quickly recap 10 things you might have missed while you were off the radar.
1. Model in PNP calling-card scandal issues apology
Amid the online firestorm after Alyzza Agustin's controversial Instagram post, the model has issued a statement on her Facebook page, saying, "I would like to apologize to everyone who was affected and offended by my post: fellow motorists, Director Alexander C. Ignacio and his family, and the PNP institution as a whole. I was just overwhelmed by that moment because I was caught in traffic for hours coming from work. I would like to make it a point that I do not know Director Alexander C. Ignacio personally. I mean no harm to anyone, and just like any Filipino motorist, I would like a little convenience on the road. Naniniwala po ako na ang bawat isa sa atin ay may pagkukulang din naman sa daan. Pasensya na po sa aking pagkakamali."
The PNP official whose calling card was photographed has also denied knowing the female model.
2. Liam Neeson's third take on, er, Taken
Yes, there's a Taken 3, and it is formally stylized as Tak3n. Liam Neeson reprises his role wherein something is taken from him and he will do whatever it takes to take it back. This time, he is framed for the murder of his wife. We're still wondering what the plot for T4ken will be. Maybe he'll kill everyone on earth next.
3. The most popular hairstyles in the Philippines
ADVERTISEMENT - CONTINUE READING BELOW
According to popular Google searches from February to September 2014, the most searched topics in the country are the new hairstyles of Sarah Geronimo and One Direction member Zayn Malik. Other popular hairstyles locally include the "short hair," and the "undercut."
4. Quezon City makes progress: Anti-discrimination ordinance for LGBT individuals approved
The Quezon City Council has approved an ordinance that bans discrimination against LGBT individuals. This ordinance was passed unanimously after an eight-hour session attended by more than 30 councilors. It largely focused on employment issues, and a requirement that all Quezon City establishments assign a rest room "for all genders, regardless of sexual orientation and gender identity or expression."
5. LTFRB exec proposes no private vehicles during rush hour
To ease traffic gridlock, an LTFRB official has proposed that private vehicles be banned from Metro Manila's main roads during morning rush hours four days a week on weekdays. LTFRB board member Ariel Inton said his proposal will give priority to public utility vehicles from 6 a.m. to 9 a.m. on EDSA. "We have to give priority to the public utility vehicles since private cars can find other roads apart from EDSA," Inton said.
However, Chairman Francis Tolentino of the MMDA preached caution on the proposal, calling it "unrealistic."
6. 10 Thoughts on The Trial Trailer
This does not look like a rom-com. In fact, everything in the trailer is the opposite of romance and comedy. We share our thoughts on John Lloyd's latest flick.
7. Senator Sergio Osmeña III says PNP chief is lying, should retire
ADVERTISEMENT - CONTINUE READING BELOW
Recommended Videos
Senator Sergio Osmeña III said Wednesday (October 1) that Philippine National Police chief Alan Purisima is lying about his wealth and should retire from the service. Speaking to ABS-CBN's Umagang Kay Ganda, the senator said Purisima was not telling the truth about his assets, which included a 4.7-hectare property in Nueva Ecija and luxury cars while declaring only P6.6 million in net worth for 2013.
"In his SALN, he declared P6.5 million. He admitted he has a Toyota Prado Land Cruiser. That's worth about P5 million to P6 million. And then he has a Toyota Alphard, that's worth about P2.5 million," he said.
8. DOTC ignored proposals to improve MRT, says former MRT Corp. chairman
At a Senate hearing on the MRT-3, Robert John Sobrepeña said the MRTC's last proposal to the government was in 2007, but the Department of Transportation and Communications (DOTC) had begun to request for second-hand trains, instead of new ones. The former chairman also told senators that the company had repeatedly proposed the procurement of new trains as early as 1999, but the government failed to act on its proposals.
However, DOTC Secretary Jun Abaya denied this, saying his department has been consistently communicating with MRTC Chairman Tomas de Leon. "We are in constant contact with MRTC. The MRTC chairman is Mr. de Leon," he said.
9. Junjun Binay to defy Senate hearing, ready to face arrest
Makati Mayor Jejomar Erwin "Junjun" Binay will again defy the subpoena for him to attend the hearing on Thursday on the controversial Makati City Hall 2 parking building, his lawyer, Claro Certeza said Wednesday (October 1). In another bid to stop the hearing on Thursday, Binay's counsel filed a manifestation with motion reiterating the "jurisdictional" challenge the mayor raised against the Senate sub-committee headed by Senator Aquilino "Koko" Pimentel III.

ADVERTISEMENT - CONTINUE READING BELOW
When asked if the mayor was ready to face arrest if he defies the sub-committee, Certeza said, "Well, kelangan po nating harapin 'yan. Kung 'yan na ang talagang magiging decision. But I'm hoping that it will not lead to that anymore because the rules are very clear."
10. Top 10 Rejected Men Who Should've Gotten The Girl
Some fictional "Other Men" are so wonderful that we firmly believe their respective leading ladies made the wrong choice not to have chosen them.
Share this story with your friends!
---
Help us make Spot.ph better!
Take the short survey
Load More Stories