(SPOT.ph) The story of Sarah, as in the lead character in Sarah Ang Munting Prinsesa, is amusingly accessible. We didn't even care about how alien everything seemed in the local movie adaptation of the Japanese animated series (originally adapted from an English play). Camille Prats as an English girl born in India wearing a puffy silk gown and a crown in the poster? Instant classic for a generation.
It touched all of us because it had everything: a kind protagonist, a weepy best friend mostly made of cheeks, Emily the doll, Lottie with pepperoni on her face, iconic names like Ermengarde and Lavinia, a mean authority figure, and...potatoes? Lots and lots of potatoes. Someone noticed all the potato-peeling that happened on the show. That person deserves an unlimited supply of Twister Fries.
We're calling it: this is the funniest meme of 2014. You have to at least smile while going through this list!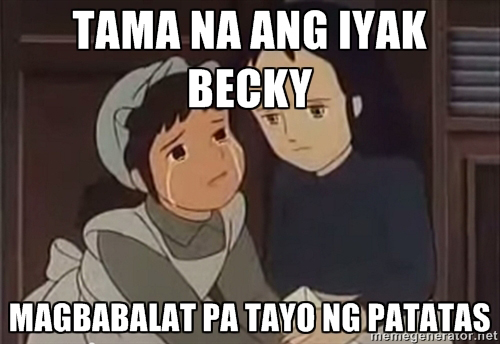 ADVERTISEMENT - CONTINUE READING BELOW
The one that started it all and the perfect response to anything, because in this country, you're not required to make sense.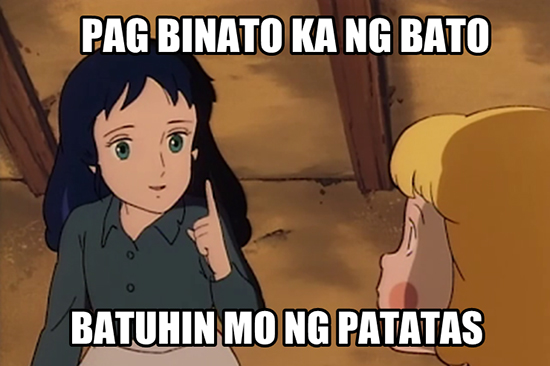 Pero balatan mo muna.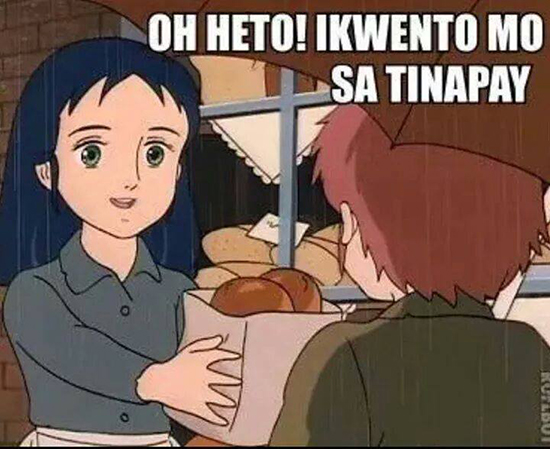 We should do this in real life.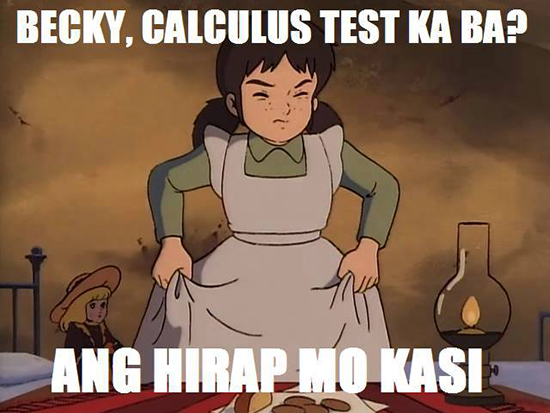 ADVERTISEMENT - CONTINUE READING BELOW
Recommended Videos
Why are we even putting captions? How do you not laugh at this?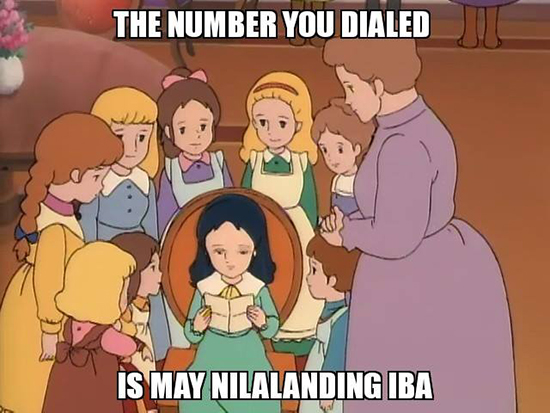 This is both hahaha and huhuhu. Hahuhahu.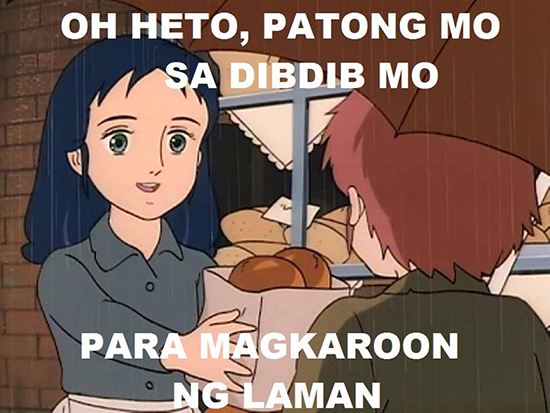 Harsh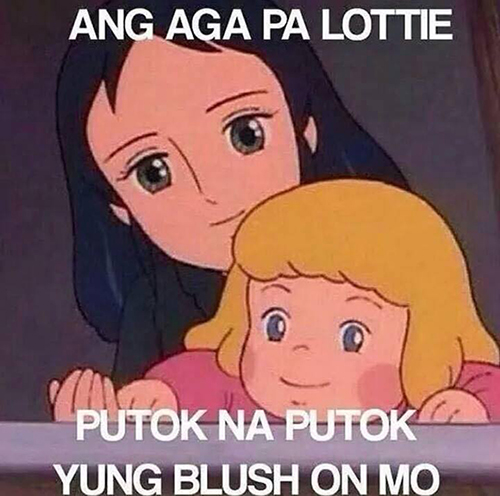 ADVERTISEMENT - CONTINUE READING BELOW
Easy on the face paint, Lottie.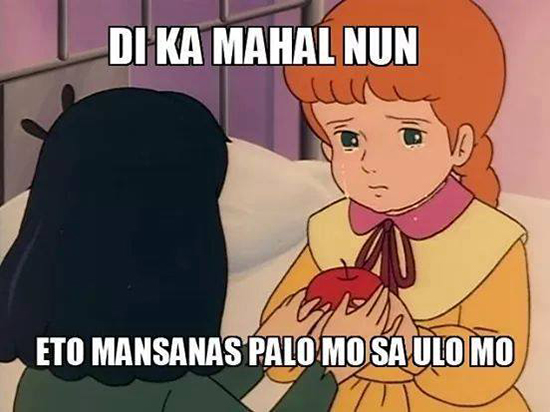 From patatas to mansanas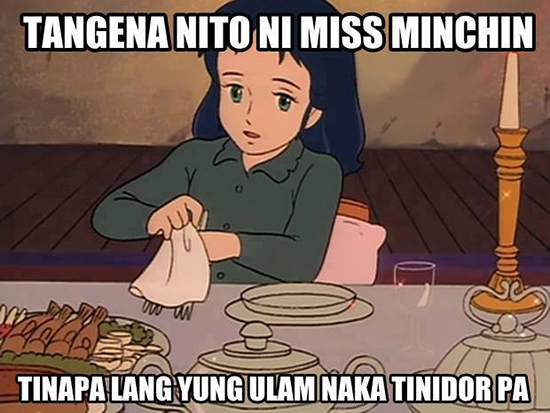 Excuse us while we try not to pass gas from laughing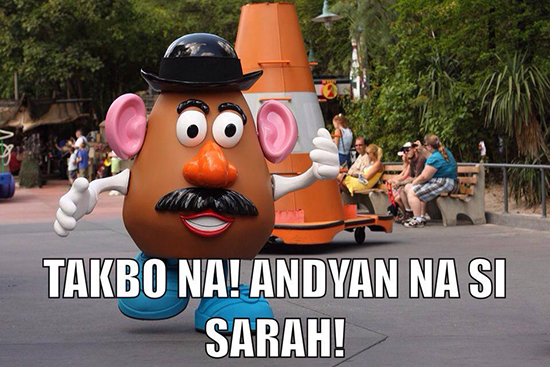 ADVERTISEMENT - CONTINUE READING BELOW
The amount of wit in this one is off the charts.
Cheers to the brilliant person who started this and all the witty people who added to it!
Share this story with your friends!
---
Help us make Spot.ph better!
Take the short survey
Load More Stories