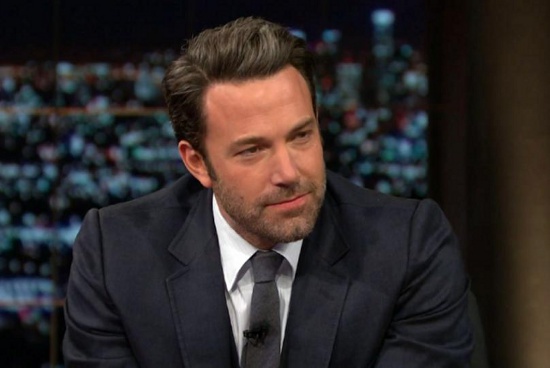 (SPOT.ph) Busy day, Spotters? We quickly recap 10 things you might have missed while you were off the radar.
1. Ben Affleck slams Bill Maher for "gross," "racist" views in heated Islam debate
The Gone Girl actor has won praise on social media for accusing Bill Maher and guest Sam Harris of religious stereotyping while discussing Islam on Maher's HBO talk show on Monday (October 6). Affleck reacted furiously after Harris' comment that Americans have been "sold this meme of Islamophobia." Affleck responded by asking, "Hold on-are you the person who officially understands the codified doctrine of Islam?"
He continued, "It's gross, it's racist. It's like saying, 'Oh, you shifty Jew.' " He also described their statements as "stereotyping" saying, "How about more than a billion people who aren't fanatical, who don't punch women, who just want to go to school, have some sandwiches, pray five times a day, and don't do any of the things you're saying of all Muslims."
2. One pole in Purisima gazebo costs 17k, says Senator Osmena
Senator Sergio Osmena III does not believe that Philippine National Police chief Alan Purisima only spent P17,000 to P18,000 for a gazebo in his San Leonardo, Nueva Ecija property. He said one pole inside the gazebo could cost P17,000 if it is molave. "That is not small. That is the design I see in Panglao, Boracay...No way (it's P17,000). One pole there will cost P17,000."
He also said the swimming pool, which measures 7.5 meters by 15 meters, would cost as much as P500,000 because the design and sidings are professionally done.
ADVERTISEMENT - CONTINUE READING BELOW
3. WATCH: Patrick Wilson and Brooklyn Decker show you how sex scenes are filmed
If sex scenes get viewers all hot and bothered, it's the exact opposite when they're being shot. Nothing says "unsexy" or "awkward" more than a makeup artist popping up in between takes to spray fake sweat on your back.
4. VP Binay's performance and trust ratings plummet
Vice President Jejomar Binay got the biggest drop in performance and trust ratings among the top five national officials according to the latest Pulse Asia poll. The survey showed a 15-point drop (from 81 to 66) in the performance approval rating, and another 15-point drop (from 79 to 64) in his trust rating. Binay, however, remains the most trusted top government official according to the poll.
5. Typhoon "Vongfong" to enter PH tonight, to become "Ompong"
A new typhoon is set to enter the Philippine Area of Responsibility Tuesday night, three days after Typhoon "Neneng" (international codename: Phanfone) left the area. PAGASA last spotted "Vongfong" at 10 a.m. at 1,500 kilometers southeast of extreme northern Luzon. They added that the typhoon is not expected to make landfall and is actually too far away to affect any part of the country.
6. Shonen Jump announces that Naruto will end (finally)
The Japanese manga Naruto is finally ending after 15 years. Shonen Jump made the big announcement via Twitter on Monday (October 6). The series is scheduled to end on November 10. Kudos to the loyal fans who have stuck with the manga for this long.
ADVERTISEMENT - CONTINUE READING BELOW
Recommended Videos
7. NAIA is once again dubbed "one of world's worst airports"
At this rate, is anyone still surprised? According to a list compiled by US website Cheat Sheet, NAIA is among the 10 worst airports in the world because of its poor facilities and long queues. Cheat Sheet also cited the airport's "impolite" staff, despite Filipinos being known around the world for their warmth.
8. Researchers say global warming is "worse than we thought"
New data is giving us more reason to worry about global warming. Paul Durack and his colleagues from the Lawrence Livermore National Laboratory have come to the conclusion that estimates of ocean warming for the southern hemisphere have been miscalculated; the actual number could be more than double than originally thought. This means that in total, the world's oceans are actually around 24 to 58 percent warmer.
9. Jackfruit sap used by thieves on ATM to steal money
They're getting more and more creative. ABS-CBN News reported on Monday (October 6) that two men were apprehended for stealing money from an ATM...with jackfruit sap. It was allegedly used to stick an aluminum plate against the machine's slot for dispensing cash.
10. Actress Blake Lively is pregnant
Another hot Ryan is now about to be a father, as news broke out that Blake Lively and husband Ryan Reynolds are expecting their first child. The two met on the set of Green Lantern in 2011 and were married a year later.
Share this story with your friends!
---
Help us make Spot.ph better!
Take the short survey
Load More Stories