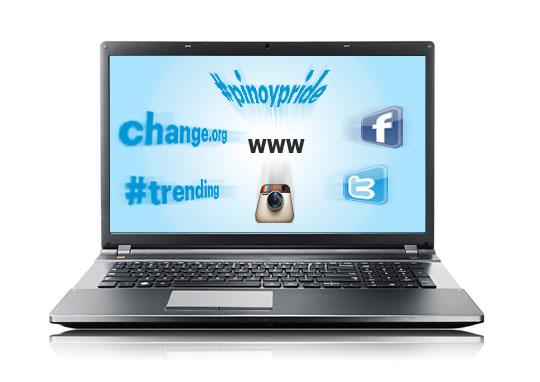 Remember the time you received your first ever email or opened a website for the first time? Or even created your first social media account? Fascinating and terrifying to some degree, yes? Especially for the uninitiated whose first website to view happened to be a conspiracy theory blog. Mayans, Aliens, CIA, Illuminati...yeah, the whole bunch. You might want to put on your tinfoil hat now.
What Filipinos do on the Internet ten years ago, though, are vastly different from what we do now. For starters, while the Internet has expanded exponentially, so does its Filipino audience:  internet penetration here has risen from 2% in 2000 to 37% in 2013. That's 37 million users out of 100 million Filipinos now. This figure is expected to rise due to easier access to the Internet - most notably, offers like FREE INTERNET + Unli FB which Smart Communications recently announced.
Also, there are more things to do online other than the occasional email or web search. Ever heard of Rule 34? Nope? Good. The decent version of that is: everything you can think of can be found on the Internet. Of the infinitesimal possibilities that one can do on the Internet, Filipinos, have these ten habits/activities that they do online no matter where: home, office or abroad. And also, the rules that some break.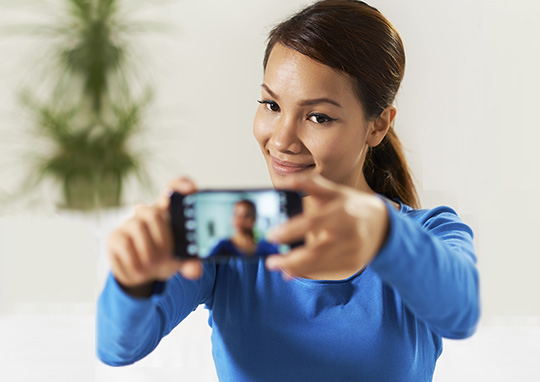 ADVERTISEMENT - CONTINUE READING BELOW
DO MORE: Tambay mode on social networking sites

A survey in 2013 revealed that as much as 41.5% of the whole time a Filipino spends online is spent on social media. Well, that's to be expected from a culture that is very sociable and treats the whole country as a big extended family (and all the problem that come with that). Social media has also made information easier to share, online movements to spread and also shortended the distance between Filipinos separated from their families. With that large audience of friends, family and colleagues, naturally, we want to share every important happening in our life which brings us to...
DO LESS: Oversharing

We understand that you really enjoyed your Friday night out with your friends but do you really have to post 200 pictures on Facebook? Okay, we're exaggerating a bit, but this thing happens a lot of times. Besides most people wouldn't care to say the least, anyway. Or if some really care, they are most likely to be obsessed stalkers. Yeah, this is not a trivial matter to just discard since stalkers are known to have used information that they saw on their victims' social media accounts before assaulting them.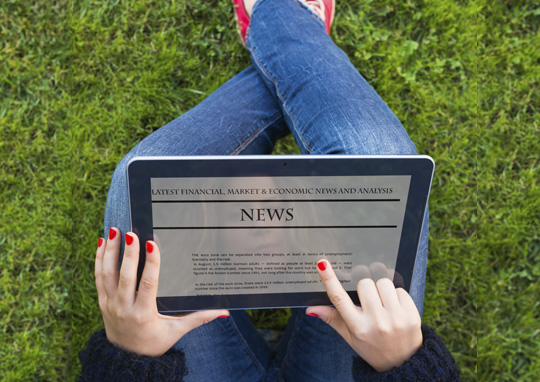 ADVERTISEMENT - CONTINUE READING BELOW
Recommended Videos
DO MORE: Share interesting and important news/articles

Anything viral is sure to be noticed and shared by amused Filipinos who wouldn't want their friends to miss out on anything. This can also come in handy when there's important news to sharonee or an expose to circulate. The Million People March that was held last August 26, 2013 in Luneta Park was organized and led through social media shares and event invites. However, this tendency to share important and interesting tidbits of info tend to backfire.

BE CAUTIOUS: Share wrong info or satirical articles as truth

Alright, we get it. With names such as Sowhatsnews, Adobo Chronicles, The Professional Heckler or even The Mosquito Press, only a fool will ever identify them as legit news sites and not as satirical websites. Sadly, it's not the case for some Filipino netizens. Notable examples of satire fooling Filipinos include a sexy senator smuggling money, Harvard University calling Filipinos as the most gullible in the world, the Catholic Bishops Conference of the Philippines trademarking the term "Catholic," the anti-Angry Birds bill... we could go on and on with this but you get the point, right? An even worst thing than wrong information is that wrong info spreading and a gullible bunch yapping to it.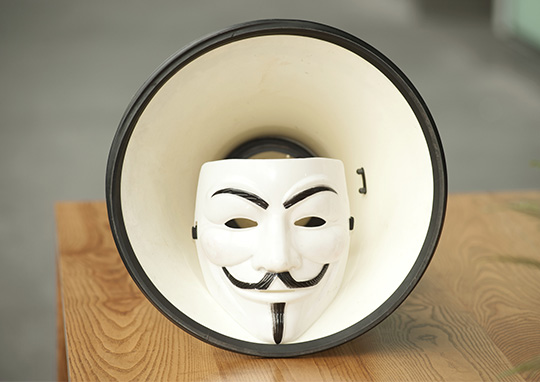 ADVERTISEMENT - CONTINUE READING BELOW
DO MORE: Support causes you believe in

Remember the Million People March above? Like what we said, it was a movement that started online and from there generated widespread interest that eventually resulted to the march itself in Luneta Park which drew Filipinos from all walks of life. Furthermore, there are also a lot of petitions that became trending in the Philippines like the revocation of  a photobomber building's permit, suspension of senators that at the forefront of the pork barrel controversy and the passing of the FOI Bill. There are also a lot of images and stuff on social media that Filipinos share all the time to create awareness and to show their support - which is okay but also leads to...

AVOID: Slacktivism and abuse

We're pretty sure that you've had your fill of Facebook posts from pages or people that are just share-and-like baits. The occasional poverty porn, of saints and Jesus Christ and of course, images from places that are hard-hit by natural calamities. Sure awareness helps, but then this leads to slacktivisim which is the process of doing really simple things such as sharing, liking social media posts and joining online petitions. We can argue for hours about the true effects of slacktivism, but then, point is: these actions are more feel-good than the ones that actually help the affected people like joining relief efforts, the parliament of the streets, etc.
Also, if you have seen some online petitions such as one asking a fastfood chain for more sauce on their pasta or for one clothing brand to put up a billboard of a Korean basketball player, you have an idea with what we mean by abuse.
ADVERTISEMENT - CONTINUE READING BELOW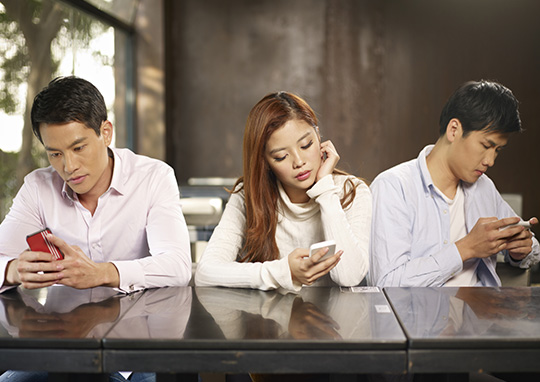 DO MORE: Catch up with the latest trends online
When it comes to the latest trends and happenings online, online Filipinos are least likely to be left out due to our extensive list of celebrities and famous personalities that they follow or the pages that they liked. As such, we are always in the know, can propel to stardom previously obscure but very talented Pinoys and set what's trending on social media. This is great since we can influence what's trending online but can also be turned against us.
AVOID: Wage war on the internet

Filipinos are some of the world's most loyal fans/followers so it's no wonder that they often get into online scuffles in defence of their idols. However, one must keep in mind that no one really wins on the Internet especially with anonymity and all and resorting to name-calling will get you nowhere but will only show pettiness and a close-mindedness. Also, it's not that we're belittling those online fans' dedication and loyalty...however, the loudest bashers/counter-bashers who also say the foulest words are almost always those who pretend to be fans of people or supporters of an idea just to be seen as 'in' or to identify with a certain group.
ADVERTISEMENT - CONTINUE READING BELOW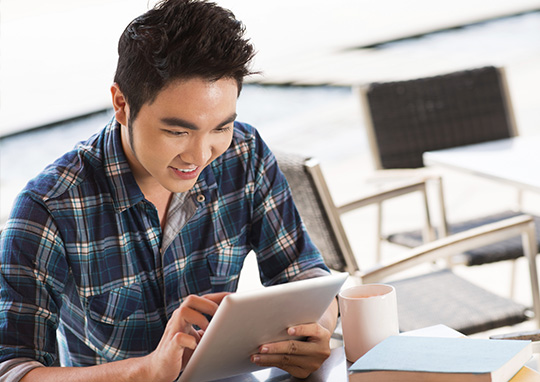 THUMBS UP: Profess Pinoy Pride
Filipinos have no shortage of people to be proud of. And we're not tired of letting the world know this over and over again. In every website, local or international, you'll always find at least one lone "Proud to be Pinoy" comment if a Filipino makes it to the news because of his/her talent. We can argue about how right or wrong this tendency is until kingdom come without agreeing to just disagree, but then come to think of it, it's actually a potent booster for national morale. However, if taken to the extreme, this can lead to...
THUMBS DOWN: Butthurt Noypis

It's war, at least, online, if one foreigner even gives a hint that he/she disapproves of something Filipino or sees something bad with our country. Woe to the website who will criticize the Philippines, it will be filled with hateful comments from Filipinos who smelled blood. On the other hand, that's probably not that bad since more comments mean more pageviews...and insults and threats, too. If that's not enough and one epal politician hears about this, then BAM! There goes the persona non grata hammer.
ADVERTISEMENT - CONTINUE READING BELOW
---
The approximately 37 million Filipino internet users is set to increase further now that Internet connection is relatively affordable and one telco, Smart Communications, is now offering FREE INTERNET plus Unlimited Facebook to all of its prepaid, postpaid and broadband subscribers (including Sun Cellular and Talk 'N Text).
Free as in gratis, nada, zilch. All you need is P1 maintaining balance to send FREE to 9999 so you can enjoy 30mb of Internet plus unlimited Facebook access valid for one whole day. You can register everyday to enjoy surfing, social networking, liking, sharing, posting, searching, shopping, navigating, listening to music via Spinnr, and more until January 5, 2015!
Watch their TVC here or head to Smart's website for more info.
Share this story with your friends!
---
Help us make Spot.ph better!
Take the short survey
Load More Stories