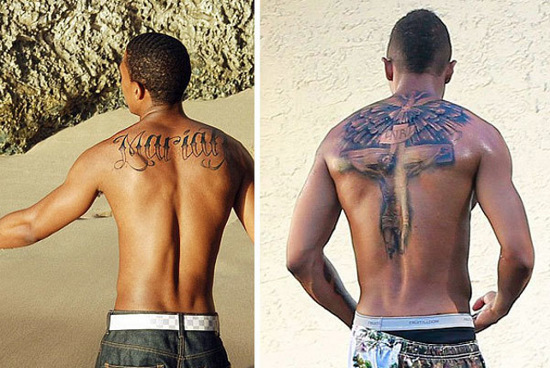 (SPOT.ph) Busy day, Spotters? We quickly recap 10 things you might have missed while you were off the radar.
1. Abaya open to temporary MRT maintenance shutdown
Transportation Secretary Jun Abaya said he is willing to shut down the Metro Rail Transit (MRT)-3 system if needed to allow the rail system to catch up on maintenance work. "If indeed warranted, ipapatigil natin to catch up and do maintenance works. I will drop everything under safety," he said on Thursday (October 9).
MRT operations were recently disrupted and thousands of passengers were forced to take alternate transportation when the signaling system detected broken rails. If another incident of broken rail occurs, the system's operations department may have no choice but to temporarily stop operation.
2. Bong Revilla closed 20 bank accounts after 'pork' scandal broke out
Senator Ramon Bong Revilla Jr. closed some 20 bank accounts containing millions of pesos shortly after the pork barrel scam issue hit the headlines last year, a representative of the Anti-Money Laundering Council (AMLC) told the Sandiganbayan First Division on Thursday.


"Revilla terminated his investments and bank accounts immediately before and after the PDAF (Priority Development Assistance Fund) scandal circulated in the media," said AMLC bank investigator Leigh Vhon Santos.
He presented a 63-page report on the findings of their investigation on Revilla's bank assets during the senator's bail hearing. "We identified around 20 bank accounts and investments which were terminated in June to September 2013, which was around the time the scandal spread in the media," he added.
ADVERTISEMENT - CONTINUE READING BELOW
3. Derek Ramsay apologizes to Angelica Panganiban
Derek Ramsay apologized on Thursday to ex-girlfriend Angelica Panganiban after his estranged wife, Mary Christine Jolly, filed a concubinage complaint against the former couple.

On Twitter, the actor said: "I would like to apologize to Angel, her family and all her fans for what's happening right now. I assure you hindi ko siya papabayaan."
4. Coming soon: "All gender" restrooms in QC
Government agencies, private offices, and commercial establishments in Quezon City will now be required to have designated unisex comfort rooms to address discrimination issues among members of the LGBT community. Under the new measure, all establishments in the city must have designated lavatories and toilets labeled "All Gender CR."
The provision is under the section on affirmative acts on employment, which also mandates that employers grant LGBTs the same wage and benefits accorded to people of other genders. It also mandates the conduct of annual gender sensitivity training and orientation for employees to eliminate all forms of discrimination based on perceived sexual orientation, gender identity, and expression.
5. Jeremy Renner says he's "interested" in doing a Hawkeye solo movie
In a Reddit AMA, actor Jeremy Renner said he's always been interested in a solo Hawkeye movie. "I've [sic] always loved Clint, and in the last Avengers: Age of Ultron, we got to dive into him some more," he explained. Renner has previously teased that Hawkeye could show up in a third Captain America movie, and in Thursday's AMA, he added that the ball is in Marvel Studios' court when it comes to the possibility of a solo film for the superhero.
ADVERTISEMENT - CONTINUE READING BELOW
Recommended Videos
6. Santiago to P-Noy: "Please kick Purisima upstairs so he'll leave PNP alone"

Speaking before the annual national convention of the Philippine Association of Real Estate Boards on Friday (October 10), Senator Miriam Defensor-Santiago tackled the corruption allegations hurled at Philippine National Police (PNP) Chief Alan Purisima. She appealed, "President Aquino, please kick  Purisima upstairs so that he will leave the PNP alone."
"Mr. Purisima has no defense except that his alleged political enemies are exaggerating his  unexplained wealth. Exaggerated or not, the question is: Where did he source all the wealth?" the senator asked. She added, "I have never before met someone who seems to have such a small mind inside such a big head. I watched him fleetingly on TV while he tried to brazen off  his defense against what appears to be the facts."
7. 15 Celebrities Who Covered Up or Removed Tattoos After a Break-Up
It's never a good idea to tattoo your significant other's name on yourself, no matter how much you love them. Just ask these 15 celebrities who had to cover up or remove their (sometimes absurdly massive or questionable) tattoos. They'll probably tell you it's only good in theory.
8. Neighborhood Guide: 14 New Places to Check Out in Kapitolyo, Pasig
Planning to visit Kapitolyo this weekend? We updated our neighborhood guide to give you 14 new places worth checking out. If you had no prior plans, maybe it's time to start making them.
9. It's official: DOJ probes Binay on Senate request
ADVERTISEMENT - CONTINUE READING BELOW
It's a division of labor. The Department of Justice (DOJ) has started its investigation into the alleged anomalous transactions entered into by Vice President Jejomar Binay but isn't keen on conducting one against Philippine National Police (PNP) Chief Alan Purisima.
Justice Secretary Leila De Lima said the Senate asked for their help on Binay. Meanwhile, the Department of Interior and Local Government (DILG) has formed a group to conduct a lifestyle check on Purisima and other PNP officials. "Nagaalangan ang NBI (National Bureau of Investigation) makialam sa issue na yan at the moment," De Lima said on Friday.
10. 5 Things We Learned About Anne Curtis' Blood Ransom
Anne and her co-star, Alexander Dreymon, dished out some fun facts on their new horror-slash-love story flick, including some first impressions, working hours, and steamy love scenes.
Share this story with your friends!
---
Help us make Spot.ph better!
Take the short survey
Load More Stories