(SPOT.ph) Guess who's still in the news? That's right: the Binays. Specifically, Vice President Jejomar Binay. This week, he made passive-aggressive declarations that would put teenagers on Twitter to shame. It started with exposing "Oplan Stop Nognog 2016" and then he went after...the Aquino administration? We're going to overlook the fact that he's a part of it. We thought the weirdest thing he did was expressing sympathy for former president (now Pampanga Representative) Gloria Macapagal-Arroyo. The people need to know what really happened with the fertilizer funds, Mister Vice President.
Later in the week, he got schooled by Senator Sonny Trillanes about what luxury vehicles look like...and then Senator Trillanes said he should go to jail (once he's proven guilty, of course).
This and more fun word wars in this week's news in quotes!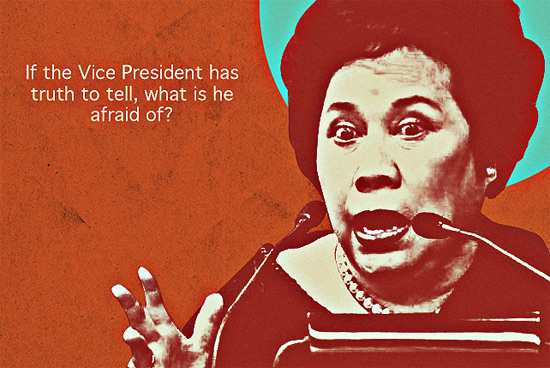 1. "If the VP has truth to tell, what is he afraid of? His tormentor cannot use the Senate hearing to humiliate or otherwise prosecute him because the Constitution requires senators to respect the rights of persons appearing in or affected by such inquiries." - Senator Miriam Defensor Santiago, on Vice President Jejomar Binay's evasiveness.
ADVERTISEMENT - CONTINUE READING BELOW
The Japanese say that you don't need to worry if your shadow is crooked when you know you're standing straight. Shadowy crooks, however, do need to be anxious.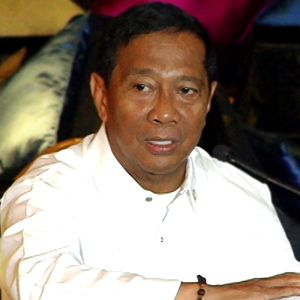 2. "I won't dignify that kind of proceeding by attending it. Ladies and gentlemen, I am the Vice President of the Republic of the Philippines." - Vice President Jejomar Binay, on why he is being evasive.
We know you're the Vice President of the Philippines. It's stamped all over relief goods.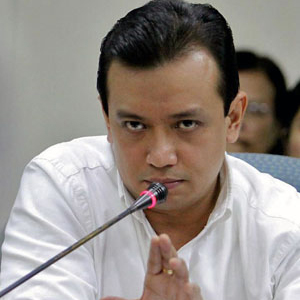 ADVERTISEMENT - CONTINUE READING BELOW
Recommended Videos
3. "If his numbers are down, it's not because there is an elaborate plan to destroy him. It's because of the truth-that he is a corrupt public official after all. You can quote me on that." - Senator Antonio "Sonny" Trillanes III, on the dip in Vice President Binay's numbers.
Quoted.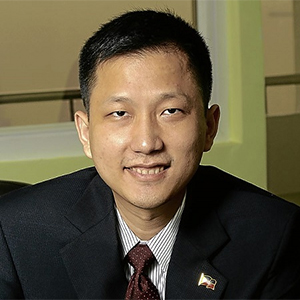 4. "I am not a dummy. I am engaged in legitimate business here and abroad primarily on agriculture. I made my fortune through sheer hard work and my determination to succeed." - Businessman Antonio Tiu, on Sunchamp Agri-Tourism Park.
Whoever owns it, we hope they're paying the gardeners well. Those hedges are amazing.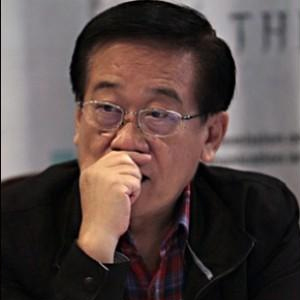 ADVERTISEMENT - CONTINUE READING BELOW
5. "As we pride ourselves as one of the largest Christian and Catholic countries in the world, it is high time that we spearhead this move to delete the phrase 'Acts of God' in describing unforeseen calamities in our insurance contracts for it is a shame for us humans to practically blame God for these human-triggered tragedies." - Atty. Romulo Macalintal, on why he's pushing for "Act of God" to be removed from contracts.
But all of this is God's plan, right? How is anything anyone's fault, really?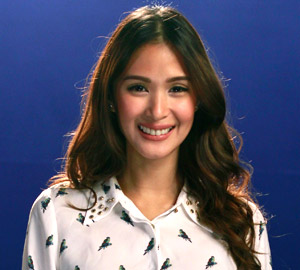 6. "Although ibinigay nila 'yung blessing na magpakasal, hindi raw talaga nila kayang makitang magpakasal ako." - Actress Heart Evangelista, on why her parents are not attending her wedding.
They can attend and close their eyes? Wear blindfolds?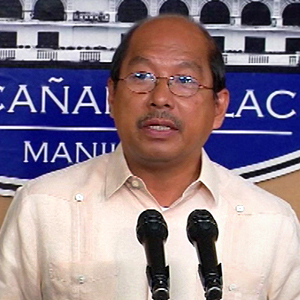 ADVERTISEMENT - CONTINUE READING BELOW
7. "He is the sentimental choice of the LP right now, not just because he gave up in 2010 to give way, we see him as [someone] competent, a person of integrity, which may well be the main issue in 2016. As it was in 2010, he has quite a number of upsides going for him." - DBM Secretary Butch Abad, on DILG Secretary Mar Roxas.
Is Abad's endorsement something any candidate would want in the next election? Also: sentimental choice?
8. "And I will stand with my name for what did happen to her. That was what probably gave her hope to keep on fighting with me hand in hand every day for a better life even when her own country shit on her." - Marc Suselbeck, Jenny Laude's boyfriend. Jenny was the victim of a possible hate crime in Olongapo.
The love in this letter, which we highly recommend you read, broke our hearts.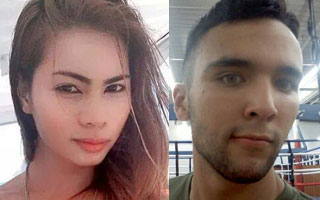 ADVERTISEMENT - CONTINUE READING BELOW
9. "I did something wrong," - US Marine Private First Class Joseph Scott Pemberton, the prime suspect in Jenny Laude's murder.
Yep.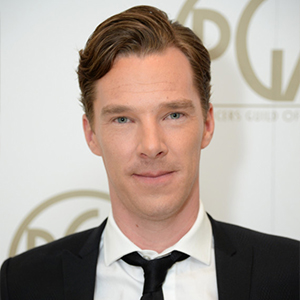 10. "I'd take up arms against someone who was telling me I had to believe in what they believed or they would kill me. I would fight them. I would fight them to the death. And, I believe, the older you get, you have to have an idea of what's right or wrong. You can't have unilateral tolerance. You have to have a point where you go, 'Well, religious fundamentalism is wrong.'" - Actor Benedict Cumberbatch, on LGBT rights and fundamentalism.
In the Venn diagram of smart, funny, and cute, Benedict Cumberbatch's face is right in the middle where all three circles converge. That diagram is within a larger circle. That is the circle of awesome.

Art by Warren Espejo, with photos from PEP.ph and screenshots from Facebook fan pages, various TV show videos, news clips, and images used by fans in YouTube slideshows.
ADVERTISEMENT - CONTINUE READING BELOW
Share this story with your friends!
---
Help us make Spot.ph better!
Take the short survey
Load More Stories