#TBT Throwback Toys: The 10 Toys We Wanted When We Were Kids
Polly Pocket, GI Joe, Tamagotchi? Here's a look at some of our old childhood favorites.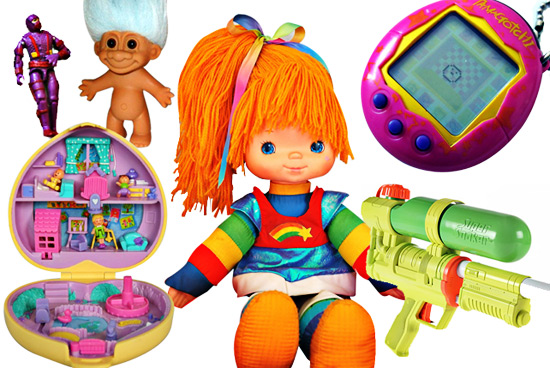 (SPOT.ph) It seems unfathomable, but two decades ago, no one ever thought online shopping was possible. In fact, back then, your street cred on the playground during recess was based on whether you had a relative working in the US, Saudi Arabia, or Japan, because that meant you had access to magical toy stores like Toys "R" Us and other shops that sold the drool-worthy toys that were shown in TV ads in between Saturday cartoons ("New from Mattel! Accessories sold separately!" boomed a deep, peppy voice). Your "rich kid" classmate would whip it out surreptitiously (baka ma-confiscate!) and show it around while everyone looked in envious awe. If you were lucky, some generous classmates would allow you to borrow the toy for a night or two-pa-overnight.
"Mama/Papa, please buy me a walking/talking doll, like the one on TV," you'd beg, but they would either come here too late or they'd be too expensive.
Today's kids have it so easy. Not available here? Amazon. Of course, kids now also ask for iPads and smartphones, so maybe our parents had it easier (all they had to say was, "Hingin mo sa Tita/Tito mo pag-uwi galing States").
Take a trip down memory lane and check out these toys that brought you your first taste of the agony of unrequited love (if you weren't able to get them), and the triumph of sweet success (if you were able to sweet-talk your parents into buying them for you).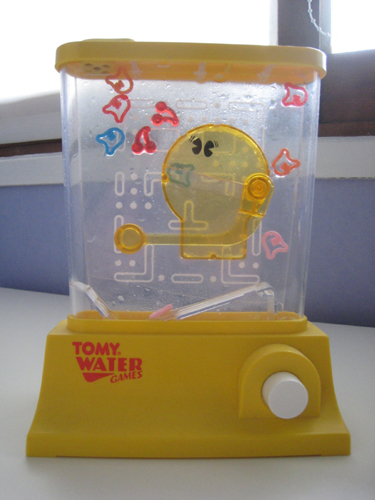 ADVERTISEMENT - CONTINUE READING BELOW
Tomy Water Games
Before there was Game Boy or Flappy Bird, there were these addictive games that you had to fill with water in order for them to work. Two buttons agitated the water and the elements would jump around. Our favorite one was the ring toss.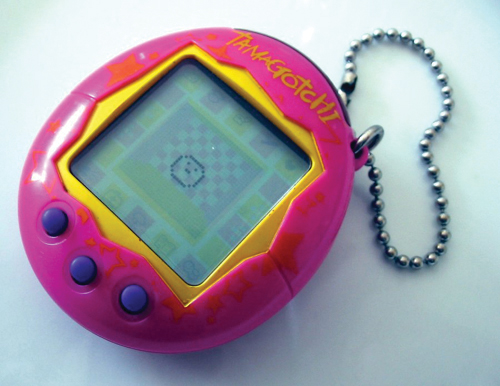 CONTINUE READING BELOW
Recommended Videos
Tamagotchi
These egg-shaped key chains housed virtual pets that required round-the-clock care from you so they would grow into weird-looking 8-bit monsters. Feed them, clean up their poop, and play with them, and they would become functional members of society. Starve them and let them stew in their digital filth and they would croak on you. Other versions would later include actual virtual babies (cuter, but creepier in theory).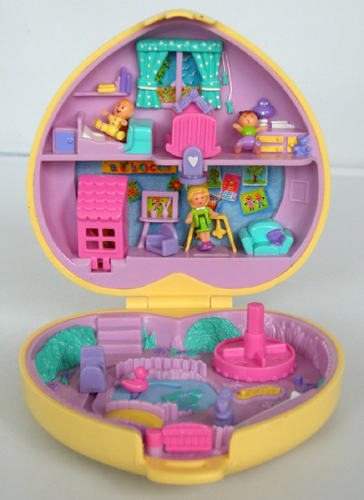 ADVERTISEMENT - CONTINUE READING BELOW
Polly Pocket
Before girls could play with powder compacts, there were Polly Pockets-super adorable mini-worlds in palm-sized cases. Open one up and you would find a very detailed micro-environment where two micro-sized dolls could play around. This was a perfect bring-to-school toy because of its size; this was also a favorite toy to confiscate by the teachers.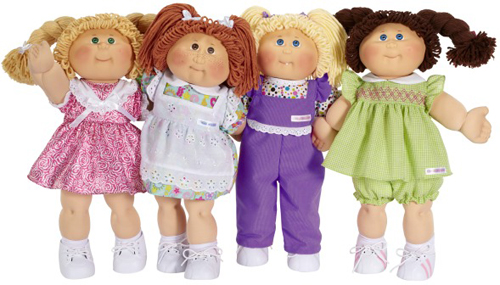 Cabbage Patch Kids
Admit it-you found it very hard to resist those round eyes, rosy cheeks, and thick head of (yarn) hair. They were just so huggable! Apart from sporting different outfits and unique features, each Cabbage Patch Kids doll came with its own "Birth Certificate" which meant you could "officially" adopt them as your own. Although they still make them today, in the early '80s they measured about 16 inches tall, had a plastic head, fabric body, and yarn hair (but the babies didn't have any hair at all).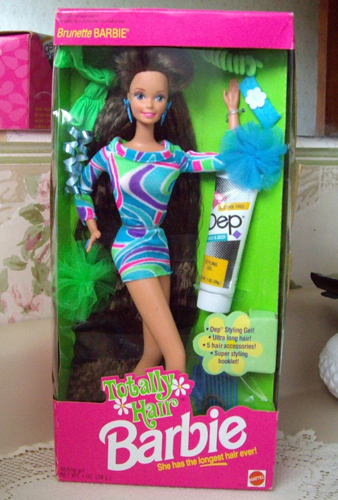 ADVERTISEMENT - CONTINUE READING BELOW
Totally Hair Barbie
A Barbie that had a thick mane of hair as long as the doll itself, AND came with a tube of its own Dep Hair Gel? What's not to love?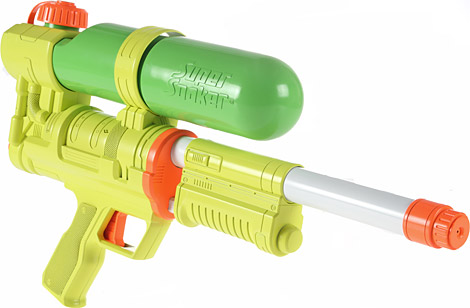 Super Soaker
This high-powered super soaker water pistol or bazooka lived up to its name and also became a staple in school fairs and a favorite of prankster boys everywhere.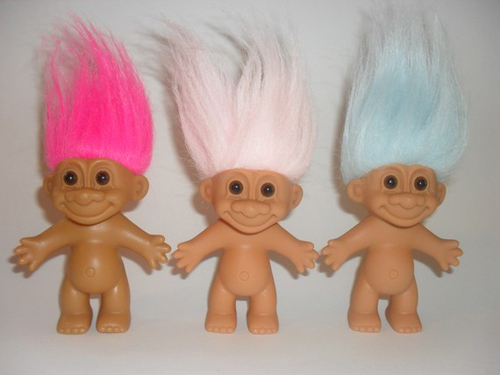 ADVERTISEMENT - CONTINUE READING BELOW
Russ Trolls
You know you were a child of the 80s when you once rubbed an ugly-cute troll's tuft of colored hair for luck. These naked trolls would come in various shapes, sizes, colors, and later on, even colorful outfits.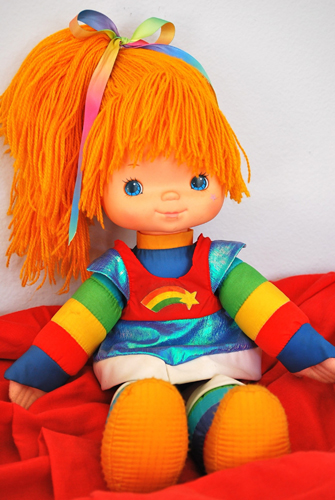 Rainbow Brite Doll
These dolls came with their own spirit animals called "Sprites" and was inspired by the popular 80s cartoons. Today, some doll sets are sold in mint condition on eBay for $99. The sellers probably had parents who didn't allow them to play with all their toys all at once.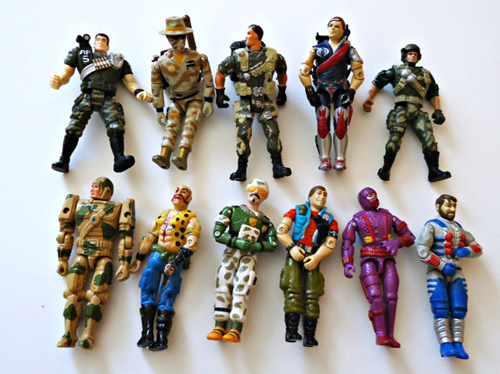 ADVERTISEMENT - CONTINUE READING BELOW
G.I. Joe
Before the Ken doll became popular, the G.I. Joe was the partner doll, er, sorry, action figure of choice for Barbie doll owners (girls who had kuyas or little brothers were lucky). These action figures were flexible and were sturdy enough to withstand any kind of beating. Go, Joe!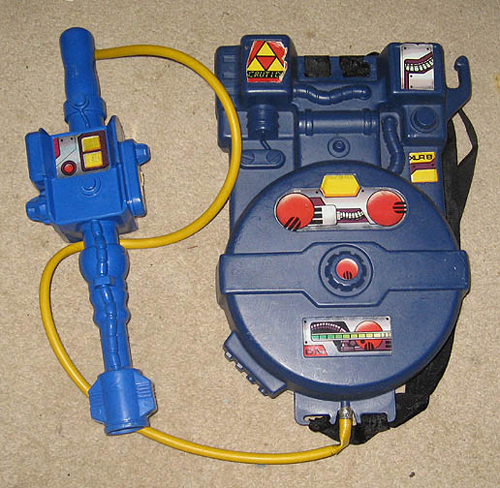 Ghostbusters Proton Pack
If you listed "Ghostbuster" as a dream job when you were kid, then you were a child of the 80s, too. Who could forget Slimer, or the awesome gadgets that were required in ghostbusting, like this awesome Proton Pack?
Share this story with your friends!
---
Help us make Spot.ph better!
Take the short survey
Load More Stories