Google partners with PAGASA for typhoon alerts + more things you might have missed today
A possible Roxas-Poe tandem for 2016, Jennifer Aniston no longer holds a grudge against Brangelina, and more.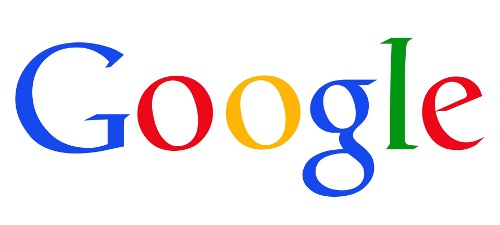 (SPOT.ph) Busy day, Spotters? We quickly recap 10 things you might have missed while you were off the radar.
1. Google partners with PAGASA for typhoon alerts
Tech giant Google has partnered with weather bureau PAGASA for its Public Alerts feature in the Philippines starting Wednesday. Typhoon warnings are now accessible through platforms such as Google Search, Google Maps, and Google Now. "One year since the devastating typhoon Haiyan, how will people discover emergency information online?" asked Google Public Alerts program manager Payal Patel. "Thanks to PAGASA's information, you can clearly see exactly when to expect landfall or when the storm will come pass through your area. "
2. Jennifer Aniston ends grudge with Brangelina
Jennifer Aniston has disclosed to Harper's Bazaar that she no longer holds a grudge against her ex-husband Brad Pitt and his new wife, Angelina Jolie, saying, "I think it's extremely important to forgive. Otherwise it just builds up like toxic waste. There's nothing worse than holding a grudge."
She added, "Listen, people can do unforgivable things, but you have to let it go and say, 'Look, we're all human beings. We make mistakes.'"
3. Drilon: If Syjuco can prove it, he can have the mansion

According to Senate President Franklin Drilon's chief of staff, if former Iloilo Representative Augusto Syjuco Jr. can prove that Drilon has a mansion in Forbes Park, then "he can have it." This was in response to Syjuco's allegations that the Senate leader's step-daughter, Eduarda Genuino, owned a 1,542-square meter mansion worth P50 million in Forbes Park, Makati City.
ADVERTISEMENT - CONTINUE READING BELOW
The property was only one of the allegations enumerated by the former lawmaker against Drilon in an open letter he sent to Senators ahead of Thursday's investigation into the allegedly overpriced Iloilo Convention Center.
4. LP eyeing a Roxas-Poe tandem for 2016
Caloocan Representative Edgar Erice, the Liberal Party's chair for political affairs, on Wednesday revealed that the party is considering the tandem of Interior Secretary Mar Roxas and Senator Grace Poe for the 2016 elections. "Ito 'yung team to beat," said Erice. "With the President as the campaign manager, Mar Roxas as presidential candidate, and Grace Poe as the vice president, palagay ko walang tatalo."
CONTINUE READING BELOW
Recommended Videos
Erice said most members of the party are in favor of the tandem, although their selection process for the candidates will not be until 2015. LP also has yet to formally talk to Poe, who is not a member.
5. YouTube debuts subscription music service
YouTube on Wednesday introduced a subscription music video service with ad-free access to music, in a bid to challenge Spotify, Pandora, Apple, and others. YouTube Music Key launched in beta mode in Britain, Spain, Italy, Finland, Portugal, Ireland, and the United States with free trial periods, and introductory monthly fees of $7.99.
The service is designed to let users listen to music without ads; to keep playing music videos even if device screens are locked or other applications are in use, and to play music even when not connected to the Internet.
6. VP Binay apologizes to KBP for backing out of debate
ADVERTISEMENT - CONTINUE READING BELOW
Vice President Jejomar Binay formally apologized to the Kapisanan ng mga Brodkaster ng Pilipinas (KBP) for backing out of a debate with Senator Antonio Trillanes IV, which he himself first proposed. Binay said he is extending his "formal apology" to the organization for his decision not to attend the debate with Senator Trillanes scheduled on November 27.
Binay reiterated that he backed out of the debate because Trillanes was trying to portray himself as the underdog in the event.
7. Meralco eyes 2015 rollout of prepaid electricity
The Manila Electric Company (Meralco) is looking to commercially roll out prepaid electricity by the first half of 2015. The company is initially targeting 40,000 households in Metro Manila after conducting pilot testing in more than 1,000 households.
Ferdinand Geluz, Meralco's head for the central business area, said that based on the feedback he got from the consumers included in the pilot testing, there are savings of around 23 to 30 percent compared to the current monthly payment scheme. Meralco said that so far, there are already 12,000 applicants interested in shifting to prepaid electricity.
8. P-Noy not meddling in Senate's Binay probe, says Palace
President Benigno Aquino III has no intention to meddle in the ongoing Senate investigation on the alleged anomalies involving Vice President Jejomar Binay, a Palace official said on Thursday. "President Aquino was simply expressing his views on the appropriate mechanisms for ferreting out the truth and for exacting accountability in a manner consistent with law," Presidential Communications Office Secretary Herminio Coloma Jr. said.
ADVERTISEMENT - CONTINUE READING BELOW
Coloma was reacting to Senator Aquilino Pimentel III's statement that Aquino should keep his hands off the Senate investigation on VP Binay's alleged irregularities as Makati City mayor.
9. 10 Snack Foods We Still Miss
How's this for a delicious Throwback Thursday? From alphabet soup to bubble gum flavored ice cream, here are 10 snack foods we wish we could bring back.
10. Theater for Kids: Shows to Watch for the Young and Young at Heart This Christmas Season
We'd be the first to say that theater is cool, even for the little ones. These onstage productions are magical enough to make any impressionable kid fall in love with theater.
Share this story with your friends!
---
Help us make Spot.ph better!
Take the short survey
Load More Stories