Bono, Shia LaBeouf lead GQ's "Least Influential" list + more things you might have missed today
Cebu Pacific will soon offer flights to Hawaii; updates on the FOI bill, and more.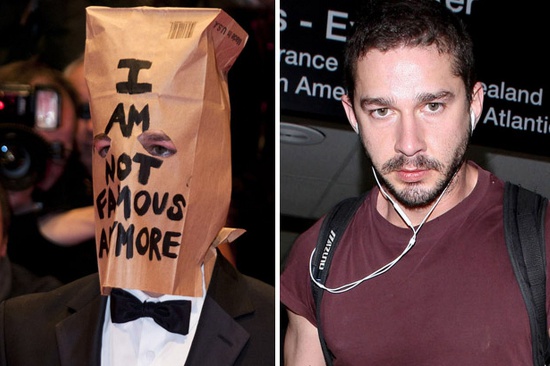 (SPOT.ph) Busy day, Spotters? We quickly recap 10 things you might have missed while you were off the radar.
1. Bono, Shia LaBeouf lead GQ's 2014 "Least Influential" list
Every year, TIME magazine releases their much-awaited "Most Influential" list, honoring those who have made valuable contributions and significant impact throughout the year. GQ, on the other hand, recognizes those "who took up vast clouds of oxygen, gave us back nothing of use, and probably helped accelerate the death of our planet."
On the list are: Bono and U2 for forcing their new album into every iTunes library, Robin Thicke for cheating on his wife and then writing an entire album to try to win her back, and Shia LaBeouf for...well, being himself.
2. Watch: Pharrell Williams and Cara Delevingne sing and dance in Chanel's new film
Pharrell Williams is Karl Lagerfeld's latest muse for Chanel's new movie, and he will be joined by supermodel Cara Delevingne. The short film will feature the two playing a reincarnated Austrian royal couple who come to life from a painting. The film's soundtrack, CC the World, will have vocals from Williams and Delevingne.
3. Game of Thrones director Michelle MacLaren to direct DC's Wonder Woman
Game Of Thrones and Breaking Bad director Michelle MacLaren has officially signed on to direct DC's Wonder Woman. She has also signed on to help develop the story with screenwriters and star Gal Gadot. The movie is set for release on June 2017.
4. LP not eyeing Grace Poe for presidency, says a ranking official of the party
ADVERTISEMENT - CONTINUE READING BELOW
The Liberal Party's (LP) Secretary-General Mel Senen Sarmiento dispelled talk that Senator Grace Poe is being considered as the party's standard bearer in the 2016 presidential elections. He cited that Interior Secretary Mar Roxas enjoys their preference for the presidency, but Roxas is "focused on his work at the agency."
LP member Representative Edgar Erice has also said Poe is an ally and that she is popular. However, the party also wants someone with experience and who is in agreement with the principles of the LP. Poe is a first-term senator.
5. Recharge your phone in 30 seconds? This firm says it can
CONTINUE READING BELOW
Recommended Videos
An Israeli company says it has developed technology that can charge a mobile phone in a few seconds and an electric car in minutes, using nano-technology to synthesize artificial molecules. While the prototype is currently far too bulky for a mobile phone, Tel Aviv-based StoreDot believes it will be ready by 2016 to market a slim battery that can absorb and deliver a day's power for a smartphone in just 30 seconds.
6. In FOI bill, SC justices not exempted from releasing SALN
Even Supreme Court (SC) justices will not be spared by the proposed Freedom of Information (FOI) bill once it is passed in Congress. Akbayan Representative Ibarra "Barry" Gutierrez, an author of the bill, said the bill is clear that even justices are required to make public their Statements of Assets, Liabilities and Net Worth (SALN).
The high court is very strict about releasing the magistrates' SALN, saying in a 2012 resolution that the public's right to information is not absolute.
ADVERTISEMENT - CONTINUE READING BELOW
7. Cebu Pacific to offer direct flight to Hawaii in 2015
Aloha! Cebu Pacific will expand direct flights to the United States via Hawaii by mid-2015, the Department of Foreign Affairs (DFA) said in a statement Tuesday. "Cebu Pacific is hoping to have its inaugural flight to Honolulu from Manila in the middle of next year. It will be the air carrier's second route to the US, next to Guam," the DFA said.
8. SC asked to declare proposed 2015 budget unconstitutional
Former Iloilo Representative Augusto Syjuco Jr. on Tuesday asked the Supreme Court (SC) to declare the P2.606 trillion proposed 2015 budget unconstitutional for allegedly containing funds already declared unconstitutional by the high court, such as certain portions of the Disbursement Acceleration Program (DAP).
Syjuco filed the petition a day after Senator Miriam Defensor Santiago, in a privilege speech, criticized the proposed budget as "very lopsided" and asked the Senate to reject the House-approved budget.
9. MOVIE REVIEW: Penguins of Madagascar
Those scene-stealing penguins from earlier Madagascar films have their own movie spinoff! The movie is out in theaters nationwide tomorrow. Check out our movie review.
10. 10 Simple Rules for Men When Buying Gifts
Shopping for gifts isn't something men are particularly meticulous about. It's not an excuse to give gifts that suck, by the way. If you're really that stumped, here are 10 simple rules that might help.
Share this story with your friends!
---
Help us make Spot.ph better!
Take the short survey
Load More Stories