10 Reasons Why the iPhone 6 is the Ultimate Weekend Phone
The proverbial fruit of tech giant Apple's eye is your ultimate weekend digital companion.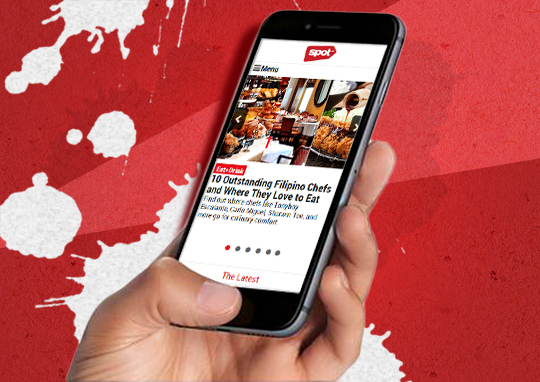 After what seemed like forever, the weekend is finally upon you. The whole week has been everything but kind - urgent requests and deliverables flooded your email and although you managed to turn them all in, by the end of the week, you're a spent force...one that needs a refreshing weekend to avoid the all-too-possible threat of burning out fast. And we know just what smartphone you should bring on weekends like that.
Whether it's to document some relaxing me-time somewhere in the metro, a photo diary of a roadtrip to Batangas with friends, or a play-by-play of your day-long Binondo food trip as it happens, today's weekend warrior's weapon of choice for a maximized two-day break is the iPhone 6.
1. Stop the Wall-hugging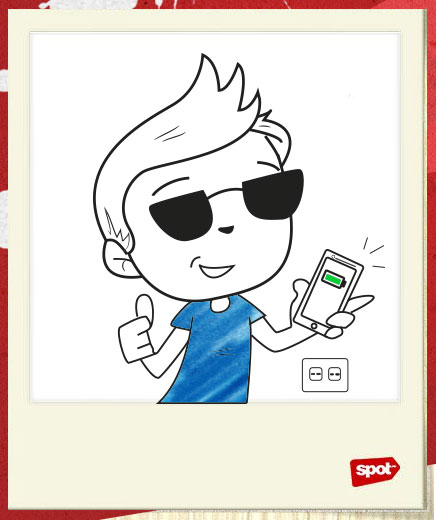 Cop the iPhone 6 because: It carries a highly-efficient A8 chip which more than adequately powers up the smartphone's large display, CPU and graphics performance, and spanking new features.
ADVERTISEMENT - CONTINUE READING BELOW
Why it fits the warrior lifestyle: The phone is built to be more dependable, especially when you're en-route to your far-away vacay destination or a random out-of-town road-trip and there are no power outlets to use.
2. Keep Rolling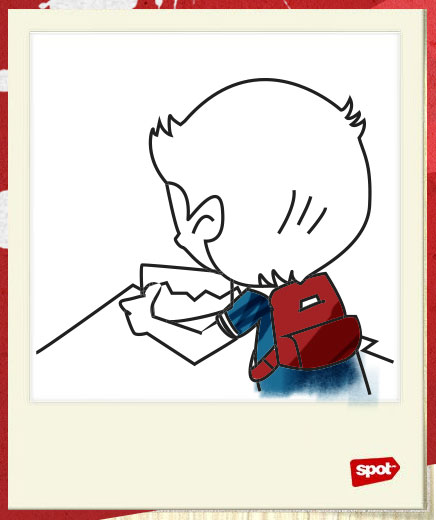 Cop the iPhone 6 because: The iSight's camera, now with its large 1.5-micron pixels and f/2.2 aperture, makes unleashing your inner-Scorsese as easy as can be.
Why it fits the warrior lifestyle: Forget about that bulky DLSR camera when you're partying with friends. Capturing in slo-mo the dance moves (you call that dancing?) of your friends would prove to be most useful by the time you need them. Say, for their wedding video?
3. Secure Your Purchases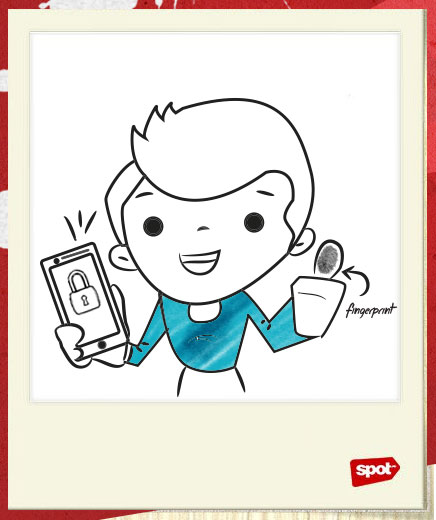 ADVERTISEMENT - CONTINUE READING BELOW
Cop the iPhone 6 because: Touch ID technology just became more bad-ass! Your fingerprint not only acts as your password, but also allows you to access more in iOS 8 latest developments. Literally at your fingertips, you can also approve purchases online-from App Store, iTunes, and iBooks.
Why it fits the warrior lifestyle: Re-entering your billing information is no longer part of the process. Soon as you hear your favorite artist's album drop, let your fingerprint do the work.
4. The Size is Just Right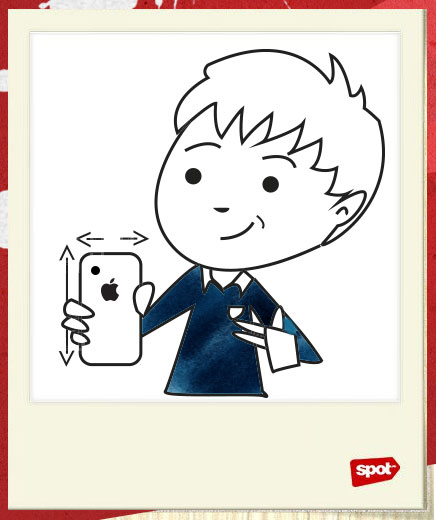 Cop the iPhone 6 because: Its lean continuous form is utility and style all in a 6.9mm thick and 4.7 inch design.
Why it fits the warrior lifestyle: It's certainly a light travel buddy you'd love to have whenever, wherever. Plus, the feel and weight is just right on your hands and you look real smooth while you use it.
5.  Surf to Your Heart's Content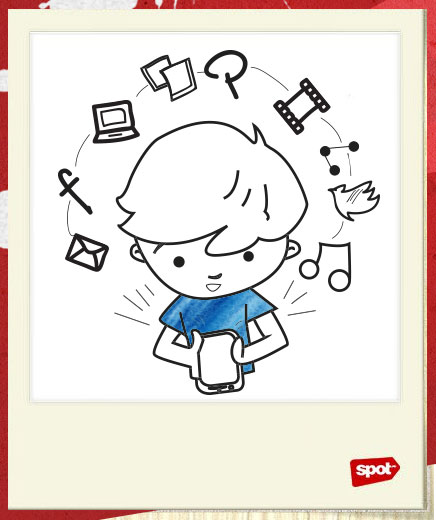 Cop the iPhone 6 because: LTE download speeds just got faster with the iPhone 6 as it boasts of having more LTE bands than any smart phone in the market.
ADVERTISEMENT - CONTINUE READING BELOW
Why it fits the warrior lifestyle: No problem holing up in a coffee shop to get WiFi access or be irked with the congested connection while having your caffeine fix. You can stream videos or songs, surf websites and download stuff all you want as the iPhone also supports LTE, enabling you to connect to things and people anytime, anywhere and a lot faster.
6. Game On!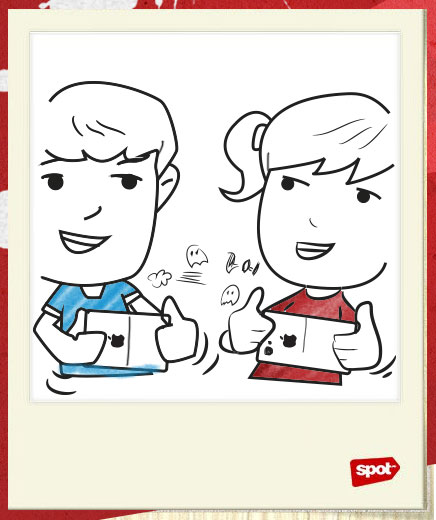 Cop the iPhone 6 because: it has Metal. This new technology allows you to get the greatest graphics performance out of the A8 chip and iOS 8. Think console-style games.
Why it fits the warrior lifestyle: Waiting for your date to arrive? Killing time before you board your flight to Coron? Allow this smartphone to get your gamer's fix on.
7. Walk It Out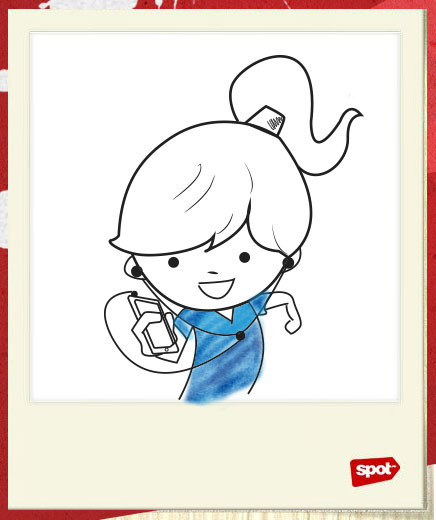 Cop the iPhone 6 because: M8 coprocessor's sensor measures your steps, distance, and elevation changes.
ADVERTISEMENT - CONTINUE READING BELOW
Why it fits the warrior lifestyle: If you're the type who wants to hit a certain number of calories burned in a day, pairing this feature with your favorite fitness app helps you keep your healthy habits. No reason for that extra flab then!
8. Go For Crystal Clarity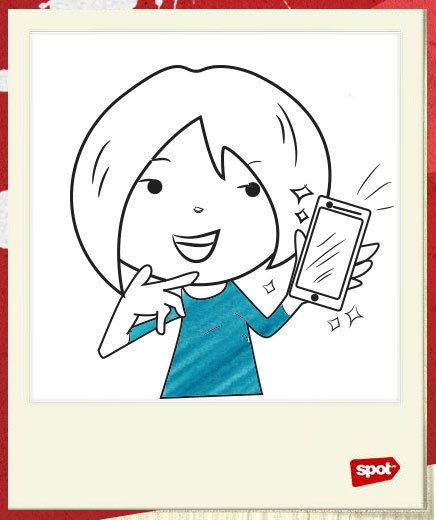 Cop the iPhone 6 because: the Retina HD display  delivers higher contrast, dual-domain pixels for more accurate color at wider viewing angles, and an improved polarizer. Basically, you really get to experience what you see.
Why it fits the warrior lifestyle: There are times when you just take the weekend off by ultimately spending your time at home. There's an upside to spending the weekend in your room watching your favorite show's latest episodes on your phone: it won't strain your eyes.
9. Imagine That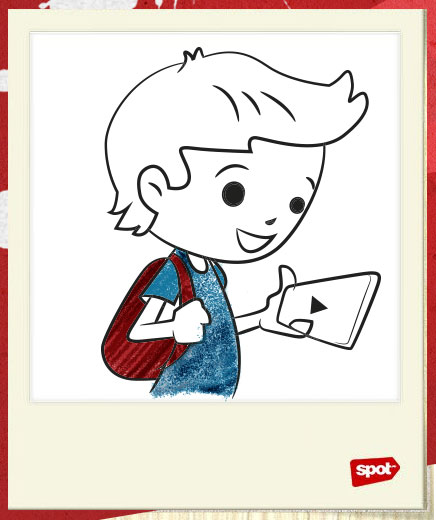 Cop the iPhone 6 because: Its iOS 8, which is compatible with the large Retina HD display, allows you to experience downloaded applications the way they're supposed to.
ADVERTISEMENT - CONTINUE READING BELOW
Why it fits the warrior lifestyle: Engaging yourself with your favorite apps can easily help bust stress during the weekends. Sometimes, you just need that extra source of distraction to shake-off the hassles of a hellish week.
10. Get It While It's Hot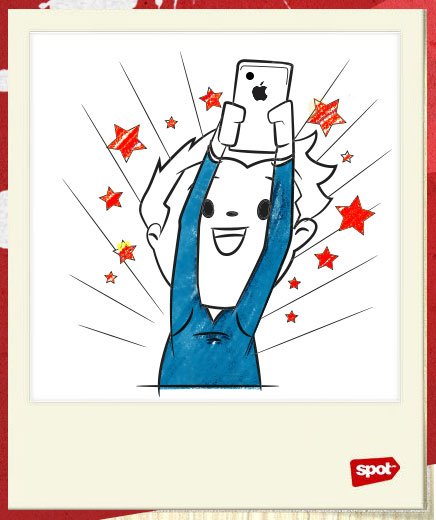 Cop the iPhone 6 because: it's a smartphone that combines delightful technological conveniences with unparalleled user-friendly capabilities
Why it fits the warrior lifestyle: Because it simply does, and does more for you. Visit www.globe.com.ph and learn how you can have the weekend warrior's iPhone 6 (or its bigger brother, iPhone 6 Plus) through Globe's Postpaid plan.
---
The iPhone 6 might be a gorgeous device, but that doesn't mean that it can't pull its weight in terms of specs and features. Interested in having a sexy and feature-packed digital companion on weekends? Globe offers some compelling iPhone 6 and iPhone 6 Plus deals for Postpaid subscribers.
If you're already a Globe postpaid subscriber, you can take advantage of the Reset program. This allows postpaid subscribers to renew or extend their existing account to get the iPhone 6 or iPhone 6 Plus even if they're not yet up for retention. If a subscriber's 24-month contract is not yet up for renewal to get a new device, all he has to do to is pay a "reset fee." The Reset program is available until December 31, 2014.
ADVERTISEMENT - CONTINUE READING BELOW
Another exclusive offer is the easy apps purchase from the US iTunes Store using GCASH American Express Virtual Card, enabling customers to download and purchase apps, media, and games and charge it to their postpaid bill or prepaid load without using a credit card. The GCASH American Express Virtual Card is a prepaid virtual card connected to a user's GCash mobile wallet which allows the user to shop conveniently online from local and international sites. It also provides users with added security in the form of a card that won't get stolen, and a security code that can be renewed easily.
Customers can also enjoy the complete digital experience with Globe Apps, where they can store and access photos, videos, music, documents, contacts, and messages in one place with Globe Cloud; book seats and buy movie tickets with GMovies; enjoy great discounts and deals, membership privileges and redeem offers with GDeals; and check load balance, subscribe to promos, share load and manage account with GServices.

The plan offers come with 3GB of GoSURF mobile data monthly, Photo Bundle for unlimited access to Instagram, Photo Repost, Photo Grid, and Instasize, 20 minutes of calls to all networks, 400 texts to all networks, free 3 months of access to Spotify Premium, and free Gadget Care coverage for 1 month
For new subscribers or for those wanting to avail of an additional plan, Globe is offering the iPhone 6 (16GB) at Plan 1299 with P800 monthly cashout good for 24 months, while the iPhone 6 Plus (16GB) is available at Plan 1299 with P1,000 monthly cashout also for 24 months, payable through major credit cards at 0% interest. For more info, you can visit the Globe website.
ADVERTISEMENT - CONTINUE READING BELOW
Load More Stories