10 Ways to Kill Time at the MRT
Commuting may not be the best part of your day, but there are some ways to keep it from being the worst.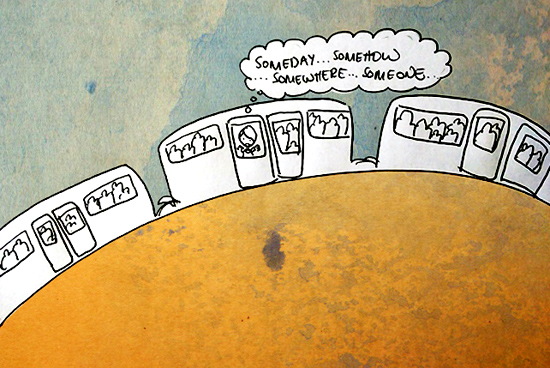 (SPOT.ph) There is nothing quite like a long commute that leaves you with no choice but to be alone with your thoughts, sandwiched between four (or more) strangers, with half of them literally breathing down your neck, and the other half flipping their hair onto your face. For any noob, this may sound like hell on Earth, but for a commuting connoisseur, this can be a grand opportunity to actually do things you would never think of doing otherwise. Well, largely because in this instance, you don't have much of a choice.
Here are some ways to pass the time while on that seemingly never-ending MRT ride.
Also read:
10 Things Only People Who Regularly Ride the MRT Would Know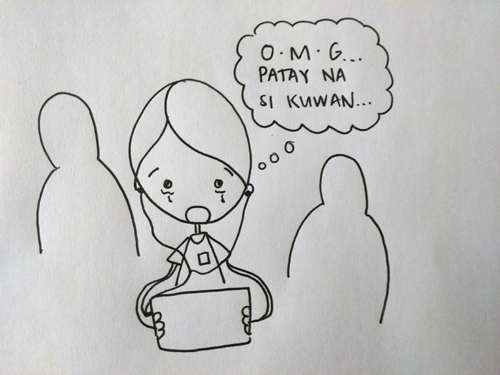 ADVERTISEMENT - CONTINUE READING BELOW
1. The Couch Potato: Watch or-better yet-re-watch episodes.
The train ride is the perfect opportunity to catch up on your favorite episodes. An expert's tip: Take this chance to re-watch episodes that (a) you just like so much enough to watch again, or (b) you didn't quite understand the first time you watched them. Why? You don't want to be watching a fresh episode when you are not in the position to give your full attention. Remember: You are still on a train, not in your pajamas, belly down on your mattress. Don't get too comfortable.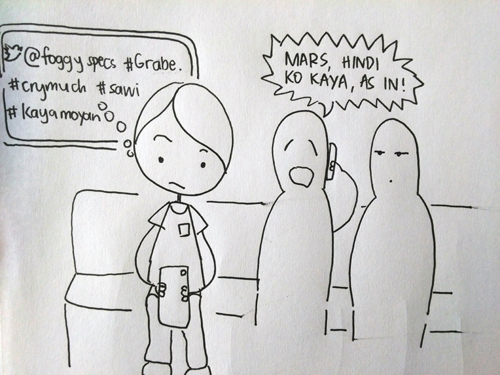 CONTINUE READING BELOW
Recommended Videos
ADVERTISEMENT - CONTINUE READING BELOW
2. The Twitter Celebrity: Live tweet it.
Launch your Twitter account to greater heights by exhibiting your wit, charm, and astute senses (a.k.a. eavesdropping skills) through Live Tweeting. #bawalmanulak #araydaw #smellsweird #deodorantplease #omg #breaknarawsila #sawi #bawalumiyakinpublic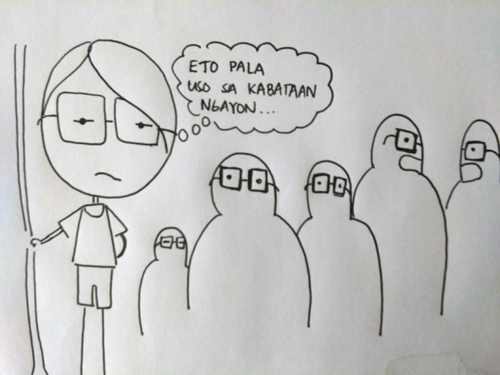 3. The Sociologist: People-watch.
If you are a researcher, a writer, a creative, or simply someone with a playful imagination, the scenarios inside the train can be a treasure trove of data or even inspiration for that short story you are writing, that eighth copy revision your client is demanding, or that little play inside your brain that keeps you sane. People-watching can be amusing and interesting for the sociologist in all of us. The little things we pick up from observing people keep us sharp and grounded. What's mundane today can be relevant tomorrow.
ADVERTISEMENT - CONTINUE READING BELOW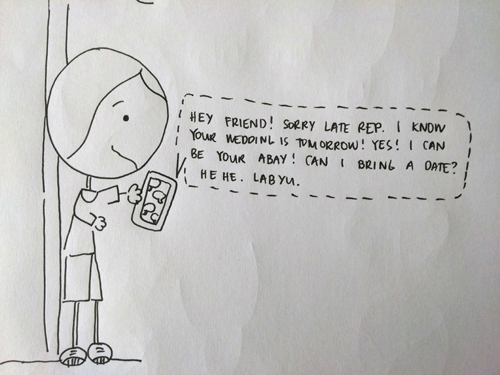 4. The Good Friend: Reply!
Catch up with the friend who texted you ages ago but you couldn't manage to answer because you were just too darn busy. Send e-mails you have been meaning to send. Prepare that witty remark you have been carefully crafting in your head and comment on a friend's post to show them you still care enough to leave more than just a LIKE.
ADVERTISEMENT - CONTINUE READING BELOW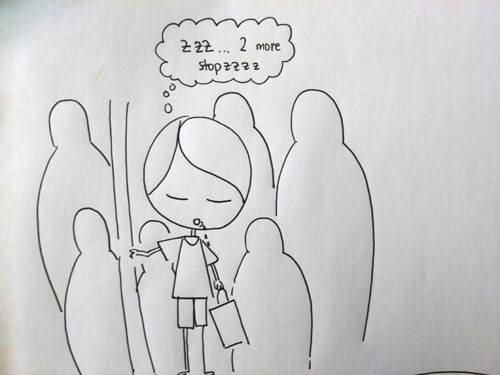 5. The Yogi: "Meditate"
A word of caution: This task is only for the absolute commuting and sleeping ninja who can manage to sleep anywhere, in whatever position, and with one eye open, figuratively.  If you are a light napper who has a perfectly timed body clock that can wake you up as soon as you reach your stop, resting your eyes for a moment wouldn't hurt. Just make like a Linus and treat your valuables like your blankie-hold them tight and never let go.
ADVERTISEMENT - CONTINUE READING BELOW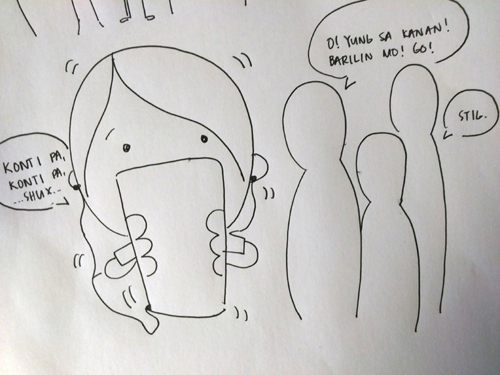 6. The Gamer: Go ahead. Express your inner geek.
We all need to de-stress. If it means crushing candies and gems, planting vegetables, working at a diner, killing zombies, or witnessing your Sims be helpless idiots, so be it. Play your game with abandon! But avoid flooding the walls of your social media friends with game requests. The MRT community gets it, but chances are, your "friends" don't.
ADVERTISEMENT - CONTINUE READING BELOW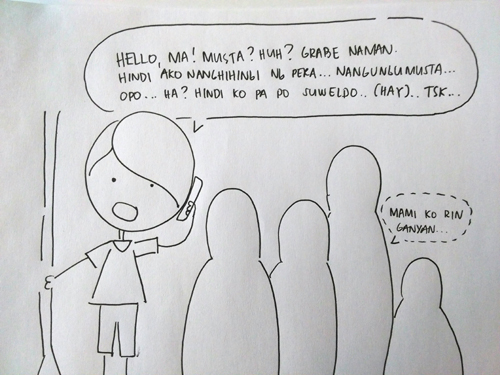 7. The Good Child: Call your parents.
When was the last time your parents heard from you? Your friend from high school? Your neighbor who owes you money? Having our trains above ground for the most part means we get to take advantage of our mobile network while on the go. Calling them while in transit also gives a great back-up excuse should you need it (What? Ma? Can't hear you! Train! Sorry! Bye!).
ADVERTISEMENT - CONTINUE READING BELOW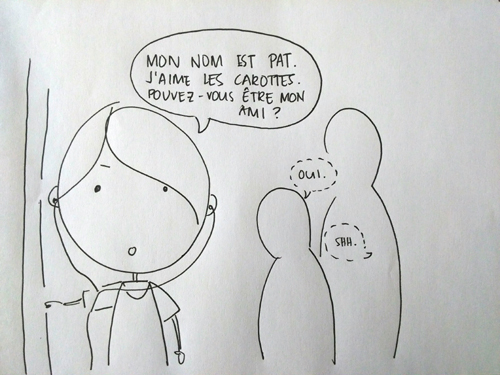 8. The Culture Vulture: Learn a new language.
Listen to music? Typical. How about learn French? Bahasa? Fookien? The train engines will drown out your bad accent anyway. Still a li'l shy? Statistics (based on experience) show that 20 percent of passengers are asleep, 35 percent have their earphones on, and 45 percent will have read this little article, so chances are they will be doing their own thing anyway (unless they are doing No. 3 and you are their subject).
ADVERTISEMENT - CONTINUE READING BELOW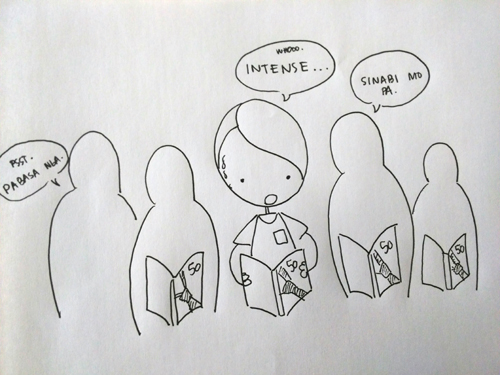 9. The Pseudo Bookworm: Bring that book you are taking forever to finish.
The MRT community will not judge you for reading 50 Shades of Grey, the way strangers at the coffee shop surely will. Go ahead, pick up that Mills and Boon novel which we all know you are just reading for the sake of "research." Are you one of those people who are obsessed with books but can't seem to get through them all? Bring a book from your untouched collection to read during your commute; if the long wait doesn't compel you to make a dent in it, then something may be wrong with you.
ADVERTISEMENT - CONTINUE READING BELOW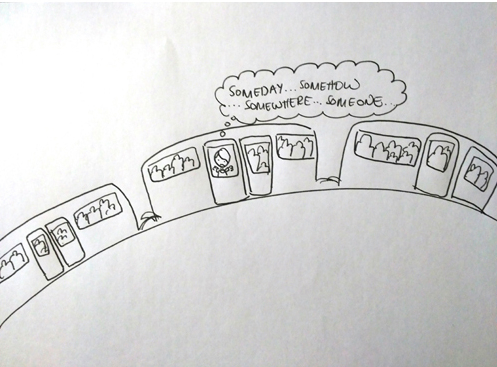 10. The Wandering Mind: Get lost in a daydream.
A quote from the genius that is Louis CK: "'I'm bored' is a useless thing to say. I mean, you live in a great, big, vast world...Even the inside of your own mind is endless; it goes on forever, inwardly, do you understand? The fact that you're alive is amazing, so you don't get to say 'I'm bored.'"
ADVERTISEMENT - CONTINUE READING BELOW
Having to stay put, waiting to get from one place to another, may seem like a waste of precious time. But it is also a good time to be comfortable with your own thoughts-daydream, make lists in your head, imagine you are in a music video...the list could go on and on. Do not underestimate the comfort of smelly strangers.
Illustrations by Yaan Sarmiento; inside image by Warren Espejo

Also read:
10 Things Only People Who Regularly Ride the MRT Would Know
Share this story with your friends!
---
Help us make Spot.ph better!
Take the short survey
Load More Stories