The 10 Shoppers You Meet in Manila
Shopping is an art.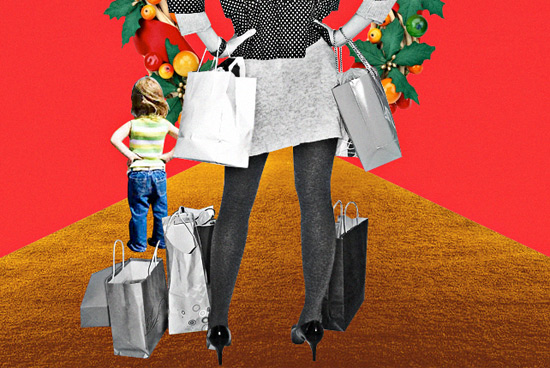 (SPOT.ph) By now, you know that you should bring a book or a tablet (and a power bank) because every major road is congested with...um, holiday spirit. Plenty of time spent in a vehicle, waiting and waiting some more. It's the time of the year when people are both punished and rewarded. Yes, it's a mad rush everywhere (deadlines at work, long lines in the shops), but it's also the time to loosen up (the belt) and pig out on Christmas treats. Don't worry about gaining weight, there's a shirt that says "Shopping is My Exercise." We don't want to argue with a shirt. We tried. We looked foolish.
That aside: Shopping! Can't quite avoid it...and even if you are committed to denouncing the act, you're bound to run into one of these 10 shoppers. Nobody's that alone. Right?
ADVERTISEMENT - CONTINUE READING BELOW
Also read:
The SPOT.ph Gift Guide: 30 Christmas Gift Ideas for Every Budget
10 Simple Rules for Men When Buying Gifts
10 Kitschy Non-food Gifts for Your Foodie Friend
10 Gorgeous Gift Ideas for Your Beauty-junkie BFF
10 Geeky Items You'll Want from Santa
10 Adorable Christmas-themed Things to Give You Good Cheer
SPOT.ph's Food Gifts List: 10 Yummy Things to Give This Christmas
SPOT.ph Round-up: 25 Gourmet Christmas Gift Baskets for 2014
Want that shoppin' done? You better work, bitch.
The one who's done
She's the friend who did all her shopping back in May. That's right, May. All the gifts are wrapped and ready to go. You can't really hate her for it, she invited you to tag along during one of her many brief trips to various shops. You were too busy giving the gift of food (to yourself), checking out new restaurants and whatnot. If that was really the case, we think you both win.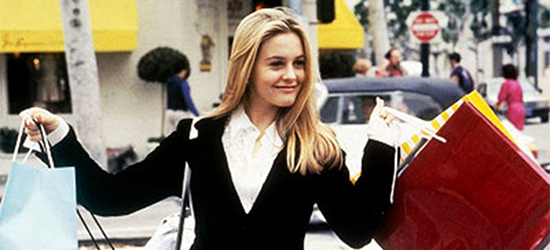 ADVERTISEMENT - CONTINUE READING BELOW
Like a pro
The one who's super prepared
He has a list. On his phone, an online map with virtual pins. Traffic situation? He's on it. Do not stand in his way...unless he put you there. As an obstacle, because he likes the challenge. You can shop with him and learn his ways or simply marvel at his efficiency. Don't worry, he has food and water breaks on the itinerary. Unlike the one who's done, he schemes first-tracking the grand launch of new shops, taking note of sales. He formulates the perfect plan and he has a Plan B in case the perfect plan isn't perfect enough. The words "out of stock" mean nothing to him.
Also read (you might want to give them one of these): 50 Best Planners for 2015
Nope
The one with the kids
They're like the police...or an ambulance. Sometimes, they even come with an actual vehicle (i.e. a stroller) that needs a parking space. The tots they are attached to are sirens. Wailing warning signs, sort of. Just walk away, unless you have some sick desire to watch a tantrum. Especially an adult tantrum.
ADVERTISEMENT - CONTINUE READING BELOW
Don't put all of your...never mind
The one-stop-shopper
She steps inside exactly one store, walks out with everything she needs. Her shopping bag is filled with the most generic items imaginable-small knickknacks that vary in color or flavor. In her mind, you should be grateful she even bothered to do this. "It's just Christmas. These are fine. And aren't we too old for presents?"
Ukay? Ukay.
The super saver
Discount coupons, sales, BOGO deals, and gift certificates from January? He dishes them all out and this protects his 13th-month pay like chainmail. He has also mastered the art of re-gifting and he's trying to be even more crafty by developing skills that would allow him to customize freebies from various enterprises, allowing him to present them as "personalized" gifts. Unless, of course, he got sample products from popular brands. (He's the one who gave you that jacket he won from a raffle in Store X.)
ADVERTISEMENT - CONTINUE READING BELOW
Also read: The SPOT.ph Gift Guide: 30 Christmas Gift Ideas for Every Budget
Sing it: HELP!
The one who doesn't know what to do
These people go home with bruises on their shoulders, among other places, because they stand clueless in the crowded aisles of shopping centers. They think going to Divisoria on a weekend is a good idea. They think they're going to find a parking spot in malls. They forget they need to wrap the gifts. They don't even know who they should give gifts to and why good old yellow sticky notes don't elicit immense gratitude from their friends. (There, there. We have plenty of guides you can check out, bud.)
Also read: 10 Simple Rules for Men When Buying Gifts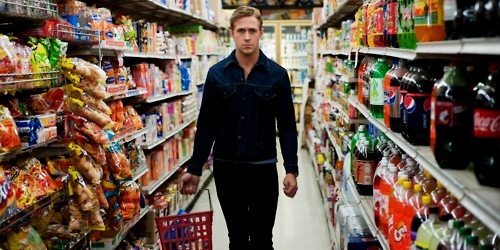 Out of the way: Man with cooking plans coming through
The one in the supermarket (and then the kitchen)
ADVERTISEMENT - CONTINUE READING BELOW
The lines in the grocery seem endless, but there's no discouraging this home cook or home baker. He's going to keep the season merry with treats made with love. He'll host the dinner, so he doesn't have to bother with ribbons and cards.
Also read (you might want to gift them one of these): 10 Kitschy Non-food Gifts for Your Foodie Friend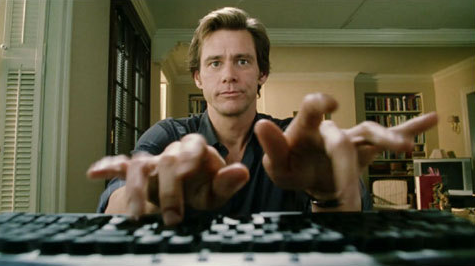 He got this
The one on the Internet
All they need to do is answer the door. Ah, the benefits of a credit card (that's not maxed out).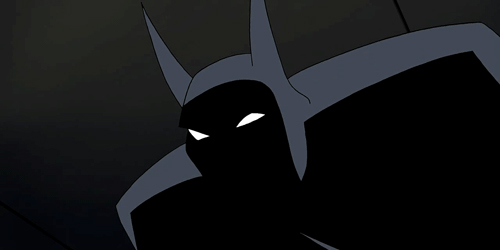 ADVERTISEMENT - CONTINUE READING BELOW
Can't. Read. Tiny. Price tag.
The Batman
She's out on the prowl at night, taking advantage of extended mall hours. You can't really blame her-she has a job, you know. Eyebags and all, she's the one the intercom is specifically referring to when the reminder plays over the gradually dimming fluorescent lights. The store closes in 15 minutes. We're rooting for you.
Ffffffuuuu-
The anxiety attack waiting to happen
"Crap. It's December 24!?"
Also read:
The SPOT.ph Gift Guide: 30 Christmas Gift Ideas for Every Budget
10 Simple Rules for Men When Buying Gifts
10 Kitschy Non-food Gifts for Your Foodie Friend
10 Gorgeous Gift Ideas for Your Beauty-junkie BFF
10 Geeky Items You'll Want from Santa
10 Adorable Christmas-themed Things to Give You Good Cheer
SPOT.ph's Food Gifts List: 10 Yummy Things to Give This Christmas
SPOT.ph Round-up: 25 Gourmet Christmas Gift Baskets for 2014
Gifs from Giphy / Tumblr
Load More Stories