Blow-by-Blow: A Live Blog of the UP Oblation Run 2014
The wait is long and so...is the list of reasons why people are excited about this.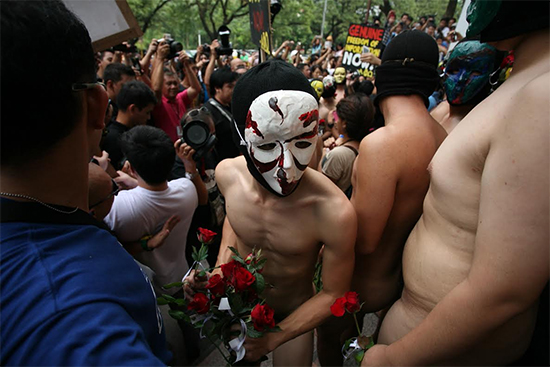 For more photos, check out: PHOTOS: Oblation Run 2014 (NSFW)
(SPOT.ph) December marks the season of packages, big and small, ready to be unwrapped. In the University of the Philippines, Diliman, this statement is most true. In the University of the Philippines, the Christmas decor whets the crowd for a celebration of freedom like no other. Come one, come all! Experience the hardest fun run anyone will ever attempt to do. Get ready for more double entendres. It's Oblation Run 2014.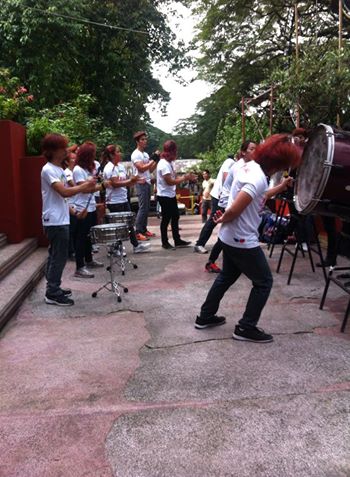 The UP Pep Squad giving the rhythm of the run.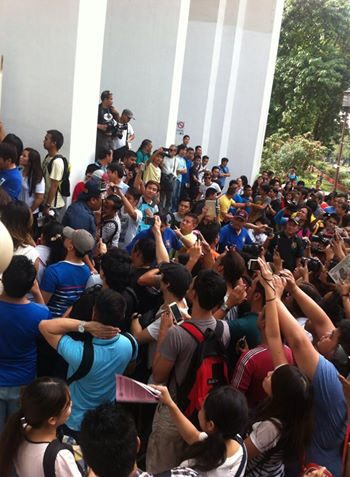 Eager audience. Cameras erect!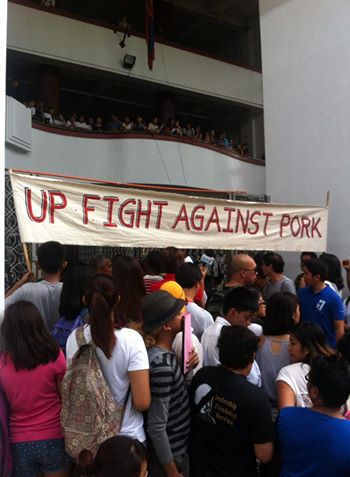 Protest banners also in attendance!
It's a minute to lunch but still no sausage sighting.

Overheard: Tiga-UST ka pa? Dapat sa pinakaharap ka!

Overheard: Hindi pa tayo pwedeng lumapit pa?!

ADVERTISEMENT - CONTINUE READING BELOW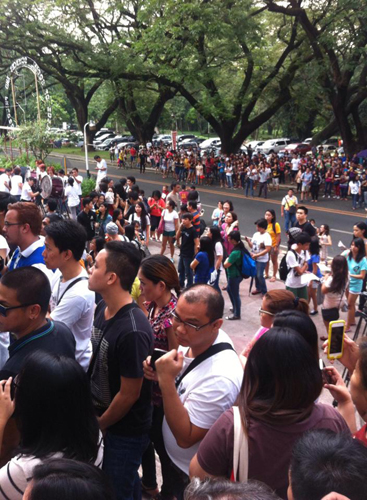 People on the sidewalk. Somebody should tell them they're too far from the action.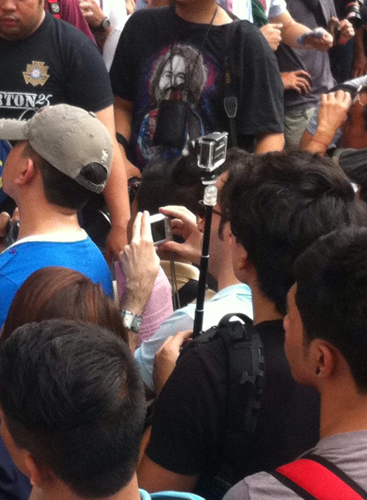 This is either a new low or a new high for GoPro.
A little prayer from a spectator: Oh God, Oh God, wet look? Sana huwag umulan!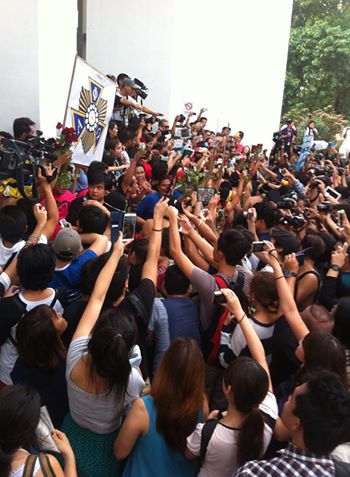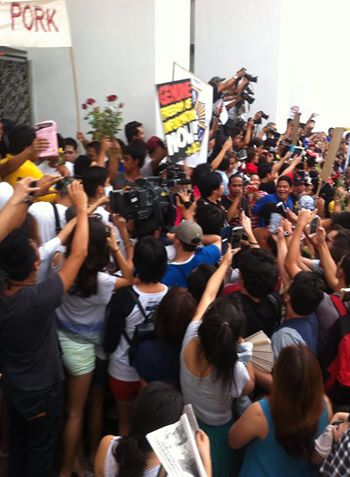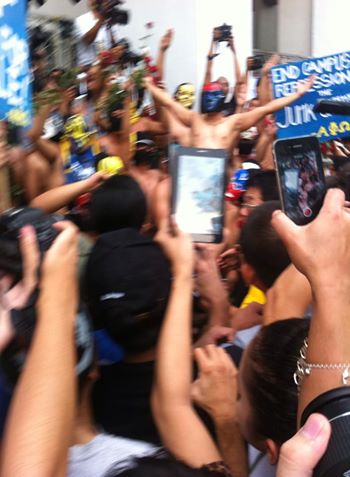 It's a flurry of hands as the runners (rather, walkers) are escorted to AS Steps.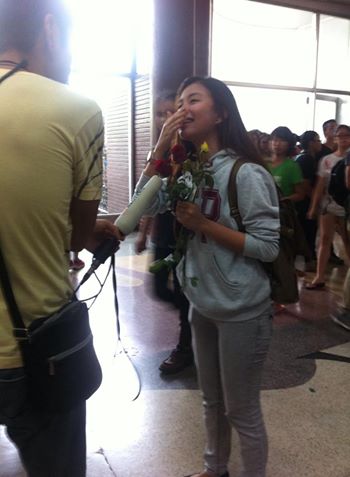 Si Ate, kinikilig. No proposals in UP Diliman, but a rose by any name (that came from a naked guy) is just as sweet.
Overheard: Wala kaming nakita.
But wait, there's more!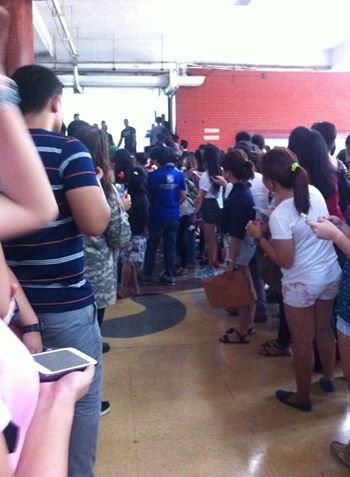 The crowd form a fence as a path for the streaking gents. F
or a while, the AS (Palma Hall) lobby had a shrieking contest. Probably from a mix of delight and disappointment.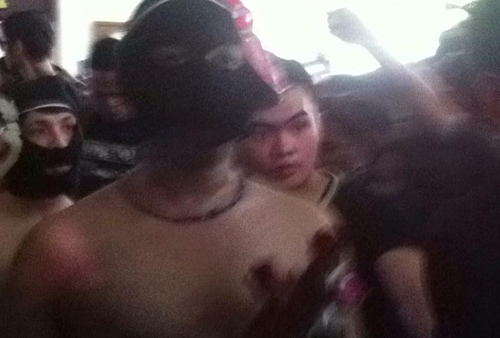 Overheard: "Ayan na! Aaaaaah!" And then "Ay...."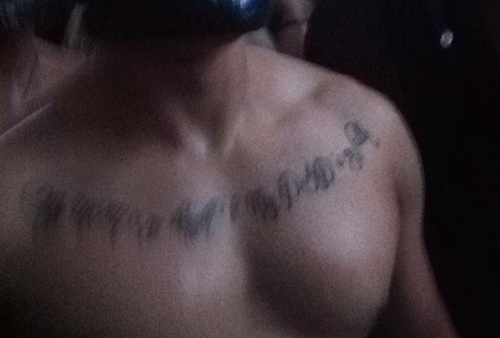 Guy with a tattoo, we will find you and check out your other head.
It's less a run, more a penis parade.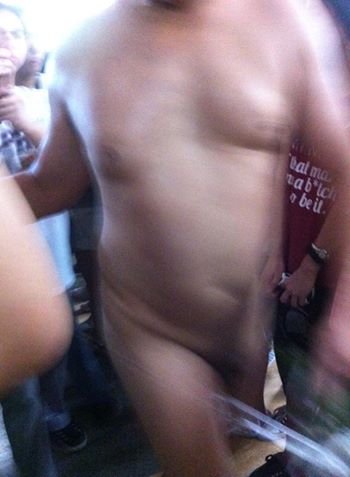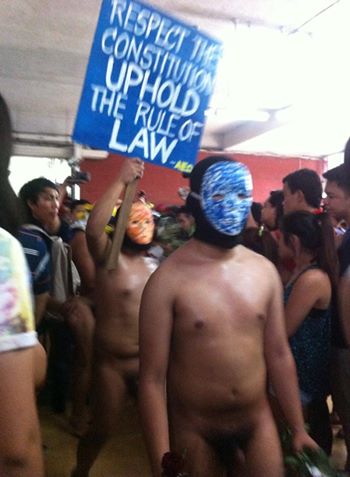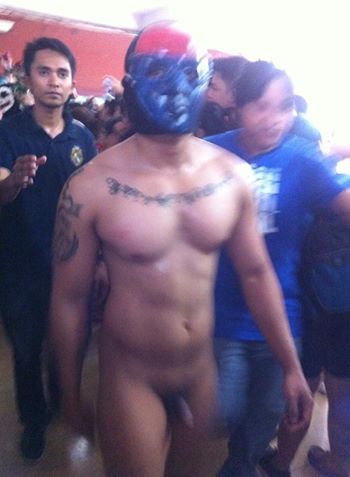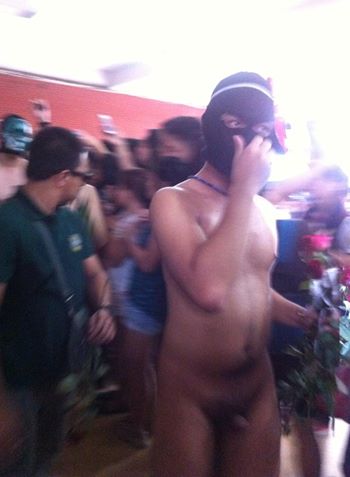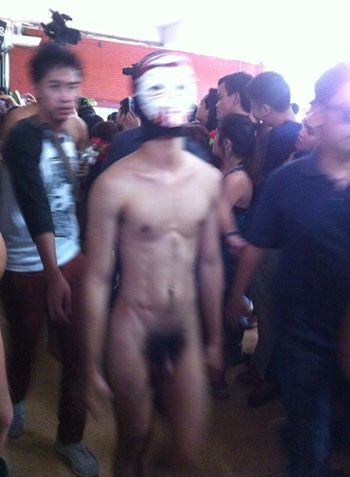 We found a non-chubby one!!! A momentous occassion!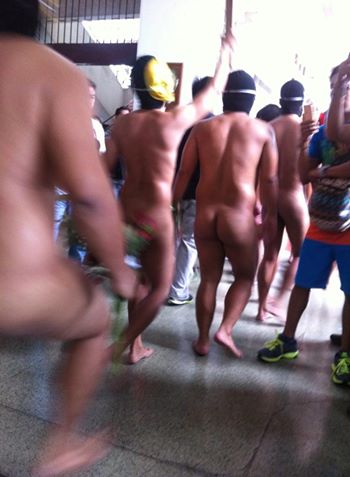 And let's not forget to give love to butts.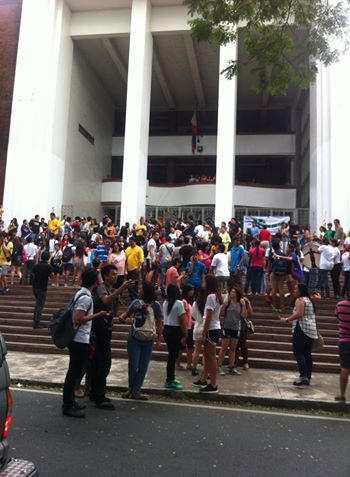 And the crowd is dispersing.
Overheard: Ang daming titi.
Overheard again: Puro ulo. (Do they mean headshots...or the heads of the peen shots??)
Check out HD "ds" here: PHOTOS: Oblation Run 2014 (NSFW)
Load More Stories