Best of Random Photos 2014: 35 Best Spelling Fails
Keep sending these awesome photos, Spotters!
(SPOT.ph) If you're happy and you know it...share it! We spent a year giving you a full dose of random every week and we're looking forward to more funnies in the future. To celebrate a great year of randomness, here are 35 of the best spelling fails spotted in and out of the city.
Also read:
Best of Random Photos 2014: 15 Awesome Products
Best of Random Photos 2014: 30 Epic Signs
Got something funny to submit? E-mail us at 10randomphotos@gmail.com and we'll gladly share it. Don't forget to add photo credits!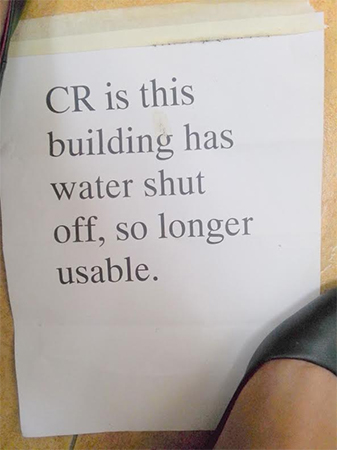 Gotcha. Spotted by Diana Marie Avenido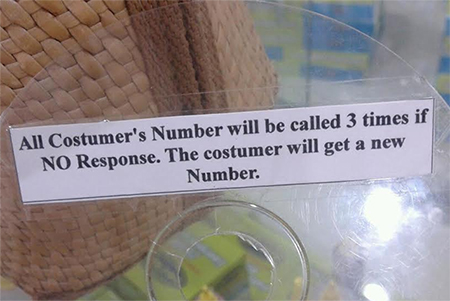 Right, we totally got that. Spotted by Grego Franco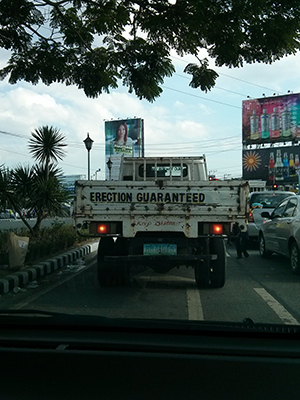 We are indeed keeping our distance.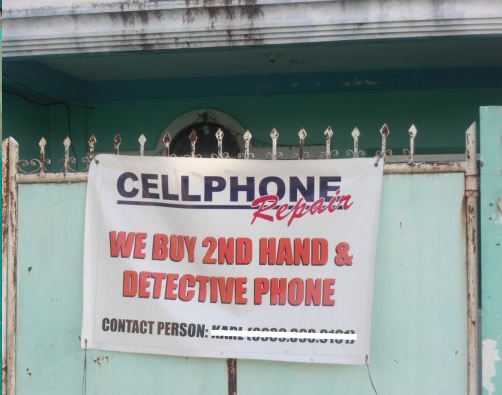 That's a very smart phone. Spotted by Roxanne Aquino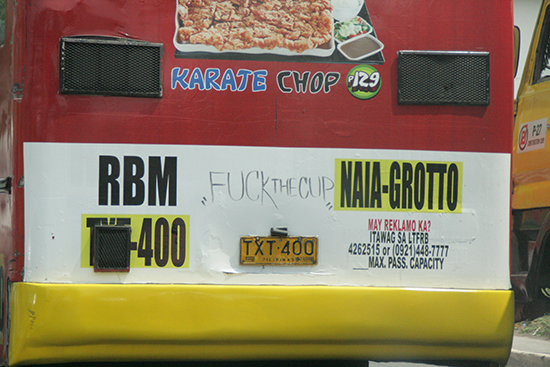 No thanks.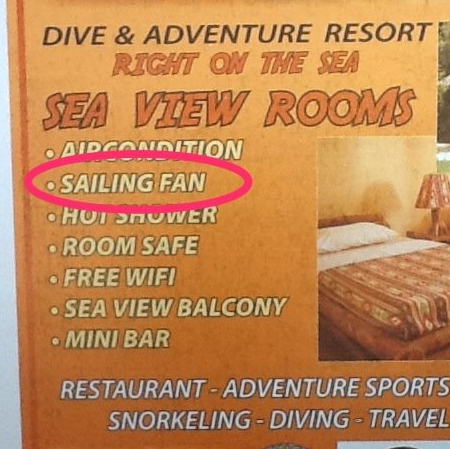 Sailing fan in limited quanities, but if you call now, we'll make sure one is delivered to your room in the middle of the night-ready to chat you up about everything boats. Spotted by Maynee Pascual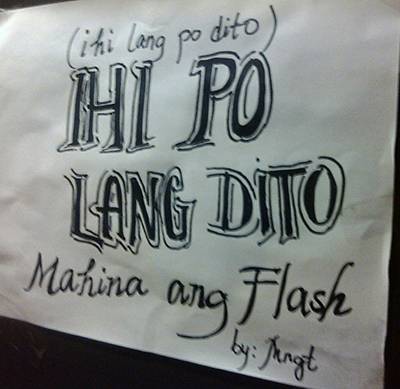 This makes us nervous. Spotted by Yns Chang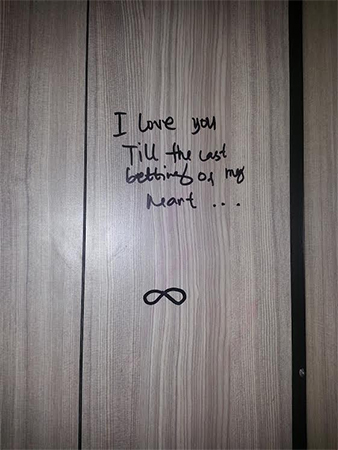 Gambler love. Spotted by Jen Gomez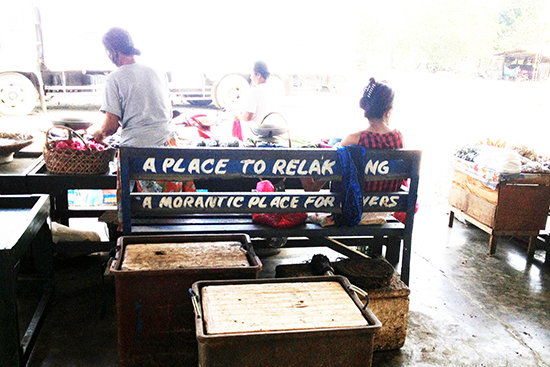 So morantic! Spotted by Bloom Esplana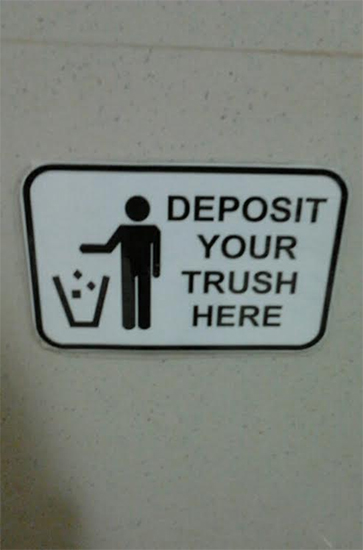 Trush: A settlement in the Bërdicë municipality in Albania. Spotted by Anj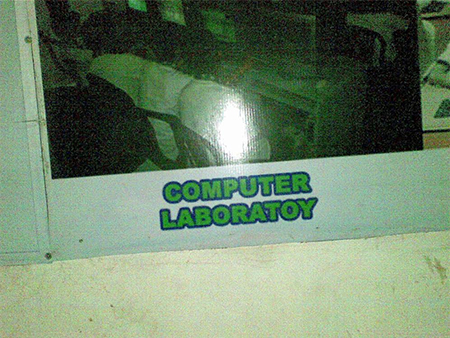 This is where you sign up before you go to a Laborareal. Spotted by Jethro Paduga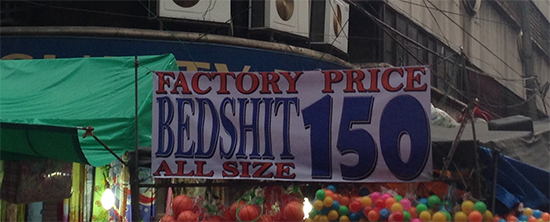 Again: No thanks! Spotted by Miko Llorca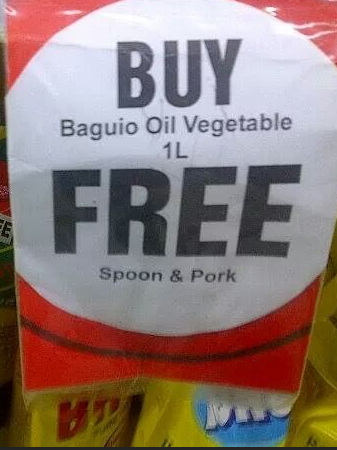 Buy oil, get pork. Good deal. Spotted by Mechelle Candava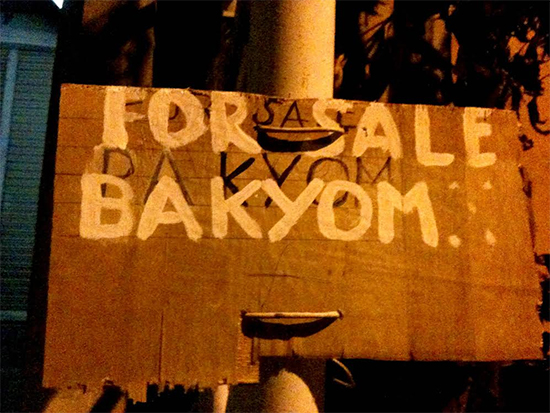 Technically, Bakyom is an acceptable term of vacuum in Visayan languages. But still: Hehehe. Spotted by Candy dela Peña
ADVERTISEMENT - CONTINUE READING BELOW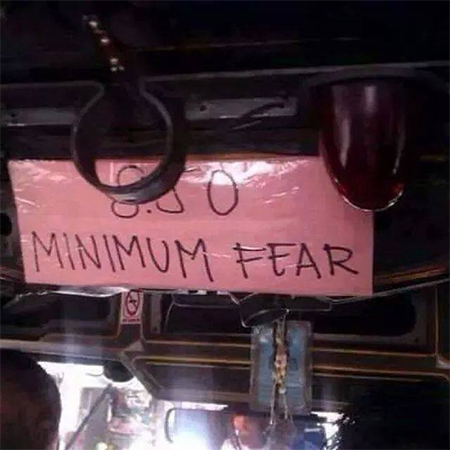 Buckle up. This'll be wild. Spotted by Cath King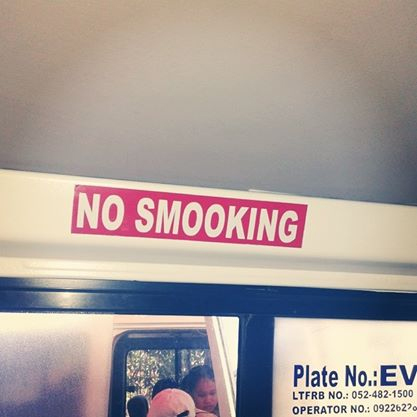 Smooking kills your spelling skills. Spotted by Hannah Tria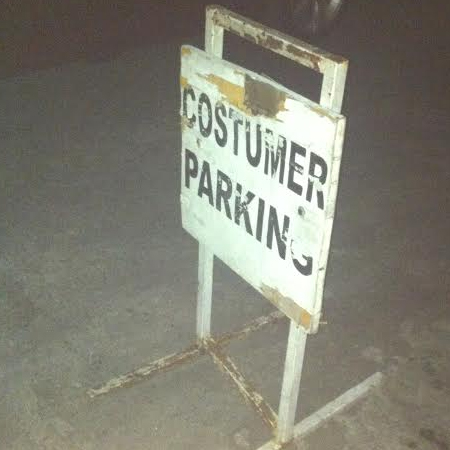 Must present authentic sewing kit upon parking.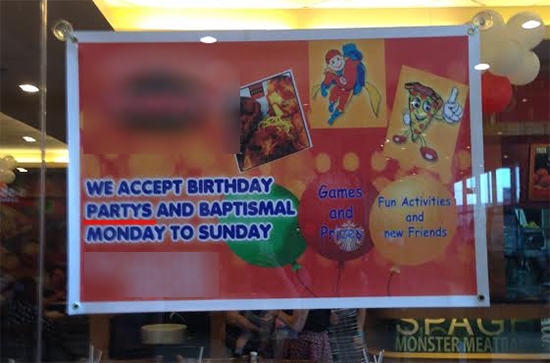 So many partys, so little time to check what's on the poster! Spotted by Nikki Ng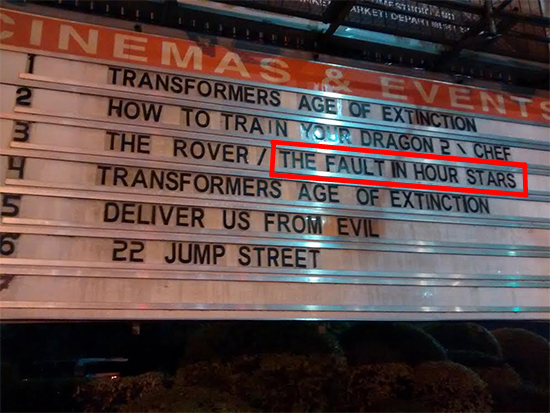 In this version, they get married instantly because they realize ain't nobody got time for needless drama. Spotted by Abz Matolo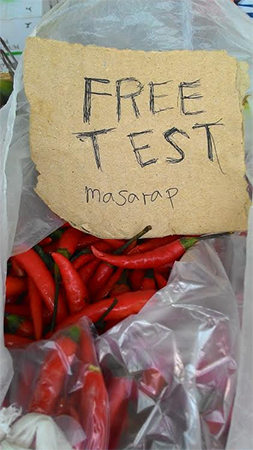 We'll take your word for it. Spotted by Rory Mabangis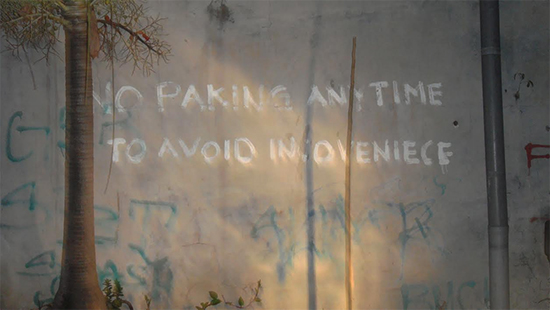 Stop paking, you guys. Very incoveniece. Spotted by Lester Mark Leonida
He obviously meant 'tol box. The box for bros! Spotted by Raynielle Santiago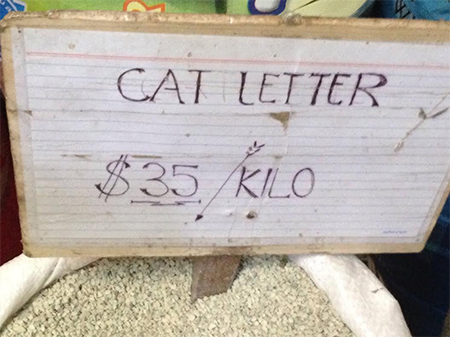 Spotted by Neil Samonte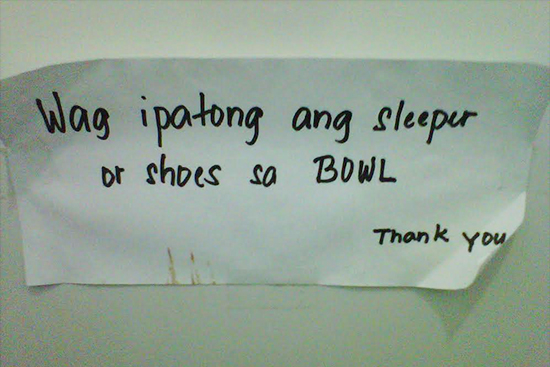 What the hell is that brown stain? Spotted by Ice Cerdena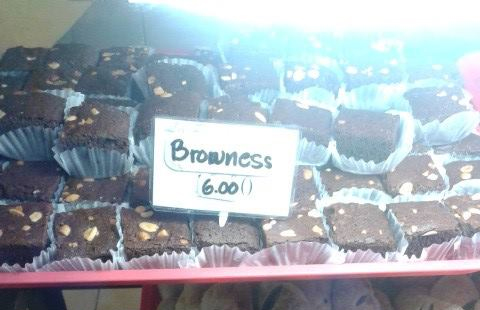 Perfect. Spotted by Ervin Sollesta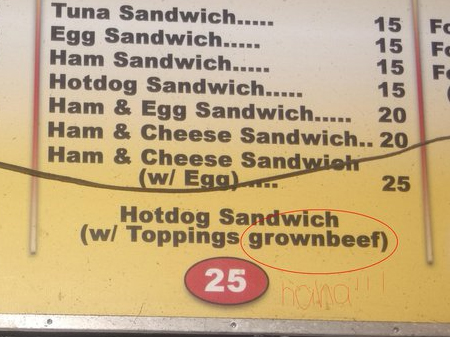 This beef is mature. We are not. Spotted by Randyl Maclimot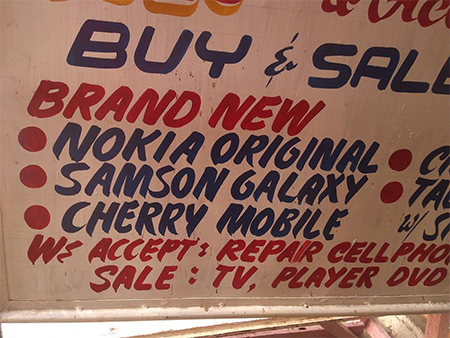 Keep away from scissors. Spotted by Sherlouie Sioteco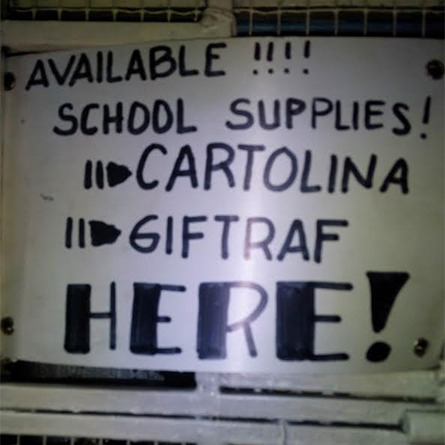 Spotted by Jowel Abadecio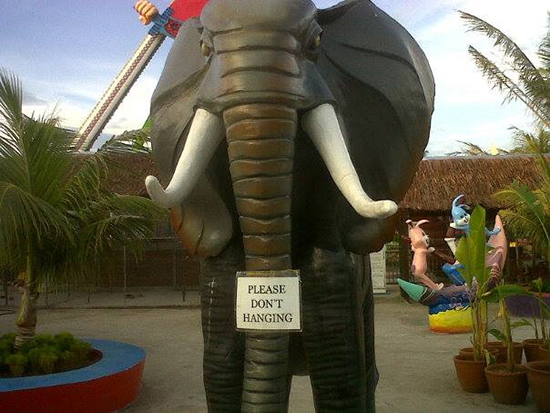 Spotted by Ryan M. Quizon
The following pictures depict people's continuing attempt to get "close" the right way: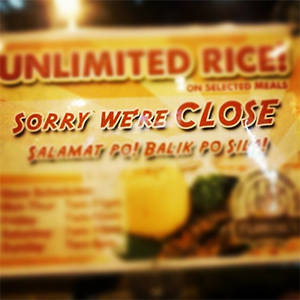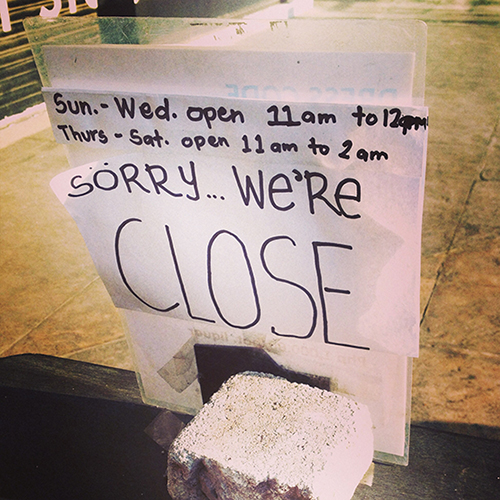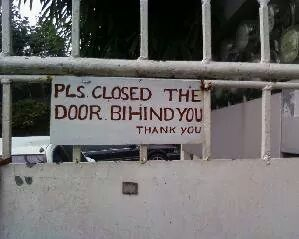 Spotted by Jennifer Takuzu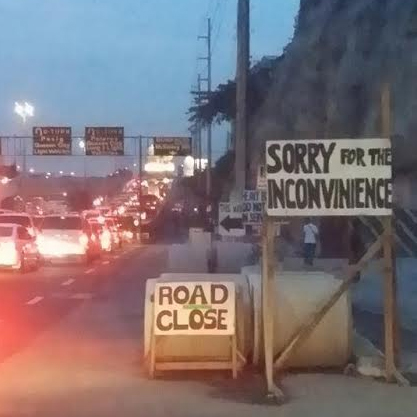 Spotted by Denise Barrameda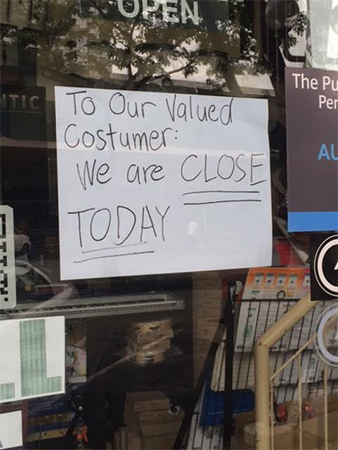 Spotted by Maria Emilce D. Rodriguez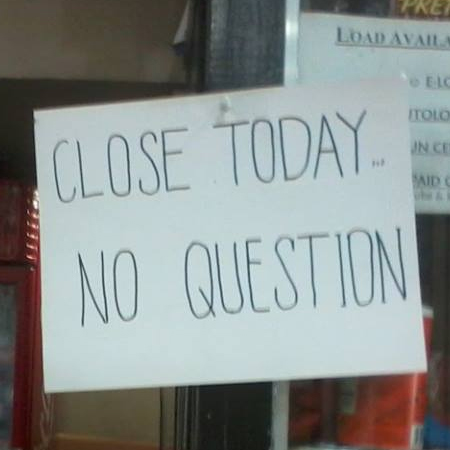 Spotted by Charm Medina-Fesarit
Got something funny to submit? E-mail us at 10randomphotos@gmail.com and we'll gladly share it. Don't forget to add photo credits!

Load More Stories