The Year 2014 in Search: Fun Facts on 10 of the Top 10s from Google
#GoogleMoLang!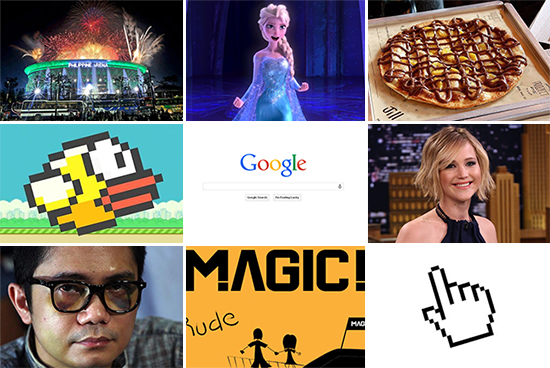 (SPOT.ph) Gary Valenciano once posed the question, "Natutulog ba ang Diyos?" We still don't know the answer to that question. What we are certain of is that for every other fact we need to know (and verify), we have Google. Creepy as this may sound, it knows us so well, it even makes accurate suggestions. Sometimes embarrassing ones, because we typed "scandal." We like pretending we're looking for the Shonda Rhimes show. But it understands.
This week, Google shared their list of "The Year in Search." One can effortlessly surmise that it's a round-up of the people, events, and "stuffs" that people type in the helpful box. If you Google the word "stuffs," you'll find that it doesn't exist and that it annoys a considerable portion of the population when you use it.
And in that spirit of information sharing, we've gathered trivia (not trivias, also not a word) about 10 of the top trending searches in Google. We know you want to know.
ADVERTISEMENT - CONTINUE READING BELOW
1. Vhong Navarro
Vhong Navarro has the distinction of being at the top of two lists: Top Trending Searches for the Philippines and Most Searched Male Celebrity. The actor, known for comedies (and dancing), figured in a rather scandalous incident inside a condo. He has since filed a case against Deniece Cornejo and Cedric Lee, who topped the list of Most Searched Newsmakers.
Fun facts: Navarro's real name is Ferdinand Hipolito Navarro. He was discovered, through the Street Boys, by Chito S. Roño.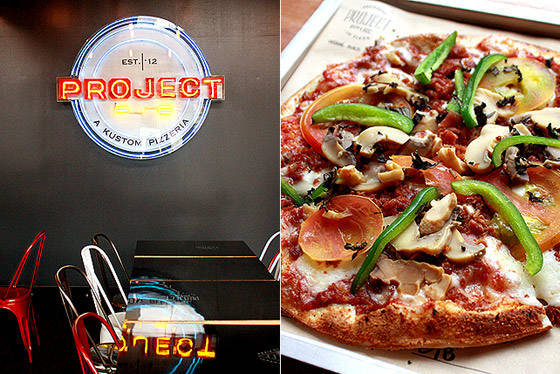 CONTINUE READING BELOW
Recommended Videos
ADVERTISEMENT - CONTINUE READING BELOW
2. Project Pie
This restaurant combines two things people love: DIY and pizza, so we suppose it's not surprising that it tops the list of Most Searched Restaurants.
Fun facts: Project Pie beat the highly anticipated porks buns from Tim Ho Wan. The Philippines is the first international venture of the US-based pizza franchise created by James Markham, which in turn first opened in MGM Grand Hotel & Casino in Las Vegas.
3. Frozen
This Disney film, borrowing a joke from Honest Trailers, is a very long music video for the hit single "Let It Go" and is the Most Searched Movie in 2014. It tells the story of Elsa, who needlessly locked herself away from people. The real lesson, beneath the snow, is all things in life would be simpler if people would just communicate more effectively.
Fun facts: The director of Frozen recently apologized to parents for the song "Let It Go." Idina Menzel's vocal olympics went from "Oh God, the feels!" to just "Oh God." According to The Telegraph, parents can't keep up with their children's devotion to the earworm masterpiece. Apparently, there's a science to its catchiness.
ADVERTISEMENT - CONTINUE READING BELOW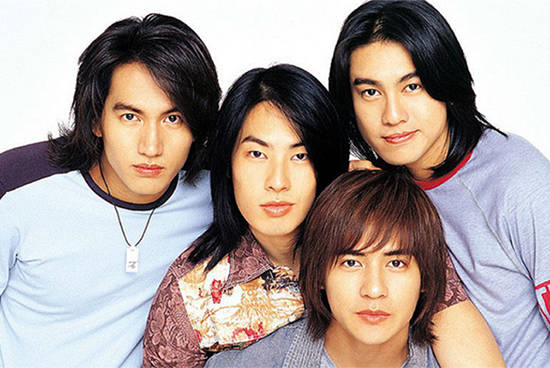 4. Meteor Garden
We should've known this would be the Most Searched TV Show. Rerunning this masterpiece was a stroke of genius. There are 10 moments from the show that serve as proof of that statement.
Fun facts: Meteor Garden is the Taiwanese adaptation of the hit Japanese manga, Hana Yori Dango. There's an anime and a live-action dorama in Japan based on the comics, plus TV shows in South Korea and India. The Indian F4 are named Manik, Dhruv, Mukti, Kabir, and Alia. Now you know.
ADVERTISEMENT - CONTINUE READING BELOW
5. "Rude"
This dude in "Rude" by Magic! is singing to his beloved's father. We don't know why. Perhaps people also wanted to know and this catapulted it to the top of the Most Searched Music list.
Fun facts: The song was originally intended to depict the unhealthy relationship between lead singer Nasri Tony Atweh and his ex-girlfriend. For reasons, they decided to go with an "asking for blessing" angle. Its less positive accolade is topping TIME Magazine's Worst Songs of 2014 list.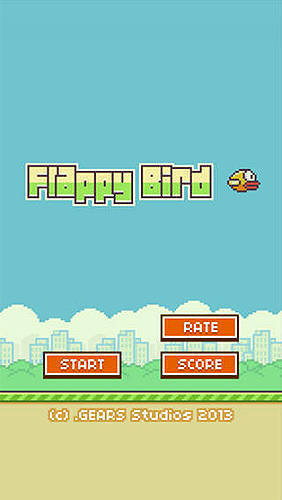 ADVERTISEMENT - CONTINUE READING BELOW
6. Flappy Bird
People can be accidentally masochistic. Case in point, this Most Searched App. Flappy Bird, rest in peace, became notorious for being frustratingly difficult. Death after death, people kept playing. And playing. And playing.
Fun facts: Dong Nguyen has three more games for you, namely Shuriken Block, Swing Copters, and Super Ball Juggling.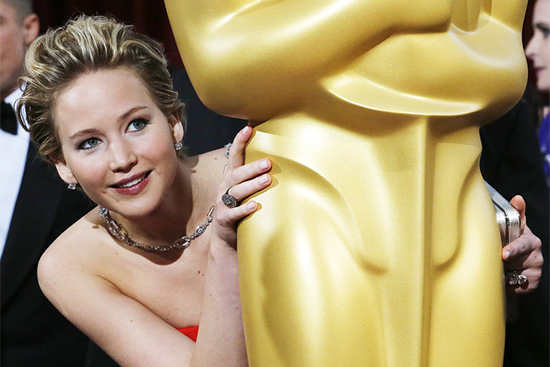 ADVERTISEMENT - CONTINUE READING BELOW
Photo from www.popsugar.com
7. Jennifer Lawrence
There's an entire genre of horror about home invasion, because someone intruding into your personal space and privacy is terrifying. Jennifer Lawrence handled her Cloud hack with maturity and class. Applause for the Most Searched Female Celebrity of 2014.
Fun facts: Lawrence's middle name is Shrader, which sounds like a Teenage Mutant Ninja Turtle villain. She's FHM's Sexiest Woman in the World for 2014.
8. Philippine Arena
It's big. BIG. It occupies 140-hectares of land (around 100 hectares less than a controversial farm in Batangas) and it can accomodate 55,000 people. The arena was the crowning glory of Iglesia ni Cristo's Centennial Celebration and is the Most Searched Local Destination.
Fun facts: Chris Brown will lead a New Year's Countdown at the Philippine Arena this year.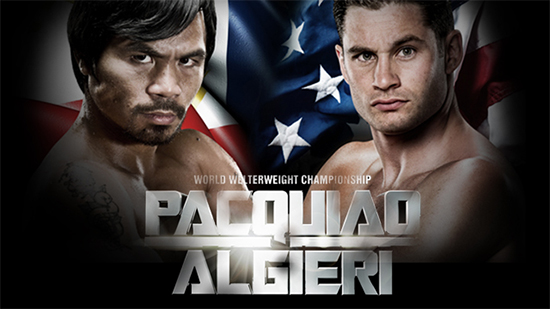 ADVERTISEMENT - CONTINUE READING BELOW
9. Pacquiao vs Algieri
Boxing champ Manny Pacquiao bested himself by ranking higher than his other fight, Pacquiao vs Bradley.
Fun facts: Yesterday, December 17, was Manny Pacquiao's birthday! He's now 36 and he's still too young to become Vice President. He has two albums and has appeared in nine movies, including the recent documentary narrated by Liam Neeson, Manny.
10. MH370
The missing Malaysia Airlines flight remains a mystery and the fact that it tops the list of Most Searched News means that a lot of people want answers. And the friends and family of the passengers deserve those answers.
Fun facts: We are skipping this part. You can visit the official page for the flight on Malaysia Airlines' website for information.
Full lists on the next page.
Top Trending Searches:
Vhong Navarro

Flappy Bird

Robin Williams

"Rude" by Magic!

Frozen

Cedric Lee

Paolo Bediones

Jennifer Lawrence

Malaysia Airlines

Meteor Garden
ADVERTISEMENT - CONTINUE READING BELOW
News
MH370 (Malaysia Airlines)

Ebola virus

Typhoon Glenda

SONA 2014

ISIS

MH17 (Malaysia Airlines)

Gaza

Ukraine

Blood moon

Crimea
Newsmakers
Cedric Lee
Darren Espanto
Deniece Cornejo
Paul George
Helena Belmonte
Bryan Gahol
Michael Christian Martinez
Natalia Poklonskaya
Michelle Ann Bonzo
Roxanne Cabanero
Events
Pacquiao vs Algieri

FIFA World Cup 2014

Pacquiao vs Bradley

FIBA World Cup 2014

Asian Games 2014

Father's Day 2014

Oscars 2014

The Naked Truth (Bench)

Mayweather vs Maidana

Wimbledon 2014
Local Destinations
Philippine Arena
Scream Park Manila
Sky Ranch Tagaytay
Sandbox Pampanga
Costa Pacifica Baler
City of Dreams Manila
Fisher Mall Cinema
Century City Mall
Fairview Terraces
B-Side Makati
Restaurants
Project Pie
Tim Ho Wan
IHOP
CaliBurger
Vikings SM Megamall
Niu by Vikings
Buffet 101 Eastwood
Charaptor
La Vie Parisienne
Kyochon
More lists on the next page!
Male Celebrities
Vhong Navarro

Robin Williams

Paolo Bediones

James Reid

Kim Soo-hyun

Mark Gil

Jerry Yan

Tado

Andrew Garfield

Philip Seymour Hoffman
ADVERTISEMENT - CONTINUE READING BELOW
Female Celebrities
Jennifer Lawrence

Nadine Lustre

Renee Zellweger

Kristel Moreno

Krista Miller

Michelle Rodriguez

Joan Rivers

Barbie Hsu

Idina Menzel

Jun Ji-hyun
Movies
Frozen
Annabelle
Maleficent
Divergent
Big Hero 6
Interstellar
47 Ronin
Starting Over Again
Godzilla
If I Stay
TV Shows
Meteor Garden
The Heirs
Angel Eyes
Pinoy Big Brother: All In
The Legal Wife
The Voice Kids
The Voice of the Philippines
Got to Believe
Empress Ki
Ikaw Lamang
Music (Songs)
"Rude" by Magic

"Blank Space" by Taylor Swift

"Let It Go" from Frozen by Idina Menzel

"Royals" by Lorde

"All of Me" by John Legend

"Roar" by Katy Perry

"Counting Stars" by One Republic

"Bang Bang" by Jessie J, Ariana Grande, and Nicki Minaj

"Wrecking Ball" by Miley Cyrus

"Dati" by Sam Concepcion
Apps
Flappy Bird

Makeup Transformation

Spotify

Mobogenie

2048

Retrica

Candy Crush Saga

Camera360 Ultimate

GO Keyboard

Psiphon
International Locations
Sochi
Senegal
Argentina
Berlin Wall
Niagara Falls
Chile
Bern
Cave of Lascaux
Tigris River
Oak Island
ADVERTISEMENT - CONTINUE READING BELOW
Share this story with your friends!
---
Help us make Spot.ph better!
Take the short survey
Load More Stories