Quotes of the Week: New Bilibid luxuries, Floyd Mayweather makes verbal jabs + others
The city's most interesting soundbites this week
(SPOT.ph) This week, we almost wanted to commit a crime and go to prison. Briefly, just to be able to record an album and perhaps perform for a small audience. Make a music video. Chill in a jacuzzi. Play some video games. Justice Secretary Leila de Lima was not at all happy with what she saw. We're not as surprised as she is, because it seems that criminals in this country have always slept on softer beds.
New Bilibid Prison: Intimate Inmate Indulgence and more of what happened this week, in quotes.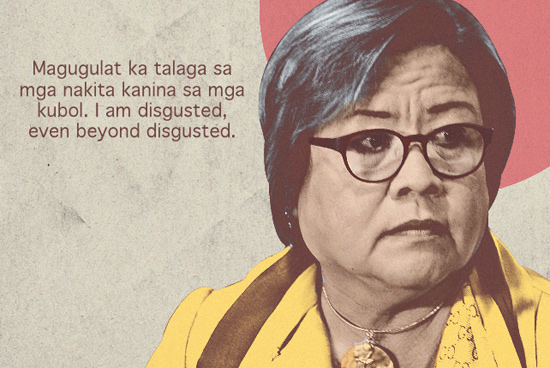 1. "Magugulat ka talaga sa mga nakita kanina sa mga kubol. I am disgusted, even beyond disgusted." - Justice Secretary Leila de Lima, on the luxurious amenities at the New Bilibid Prison.
We, on the other hand, are amused. And a bit envious. They have Macs! And a Playstation4!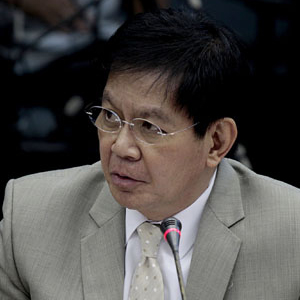 ADVERTISEMENT - CONTINUE READING BELOW
2. "The hubris has set in. Napaniwala na nila ang sarili nila na legal ang ginagawa nila or, at the very least, hindi sila nadi-discover." - Senator Ping Lacson, on the scandal at the New Bilibid Prison.
It's for rehabilitation purposes, said the prison guards and other officials.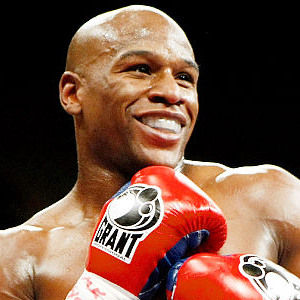 3. "I don't like when people say stuff like, 'I'm doing it just for the fans.' No, you're doing it for yourself. If you're doing it just for the fans, then you can give the money back to the fans if that was the case. You want to please the fans, but you're not just doing it for the fans. You're doing it for yourself also. I mean, if he wanna fight for free, he can. I'm not fighting for free." - Floyd Mayweather, on fighting the never-ending negotiations with the Pacquiao camp.
Gosh, you guys bicker like an old married couple!
ADVERTISEMENT - CONTINUE READING BELOW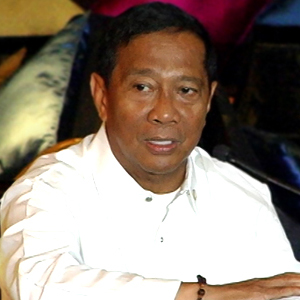 4. "Ang issue sa darating na halalan ay karanasan at kakayahan." - Vice President Jejomar Binay, on the National Elections in 2016.
Here we were, thinking it was a popularity contest.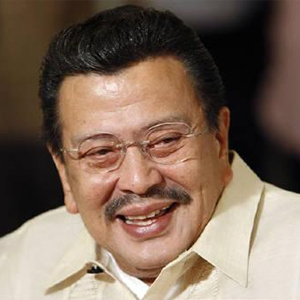 5. "I want to retire while I can still make love." - Manila Mayor Joseph Estrada, on retirement plans.
There's a picture we never wanted to see.
ADVERTISEMENT - CONTINUE READING BELOW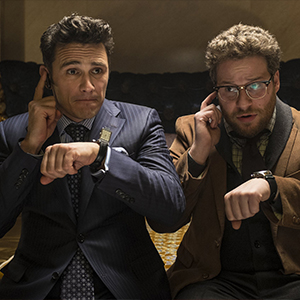 6. "Any time a movie causes a country to threaten nuclear retaliation, the higher-ups wanna get in a room with you." - Seth Rogen, on his film The Interview with James Franco, which purportedly was the reason behind the Sony hack.
Is it us, or is this...hmm. Maybe we should keep our thoughts to ourselves. Oh snap, that's what they want, isn't it?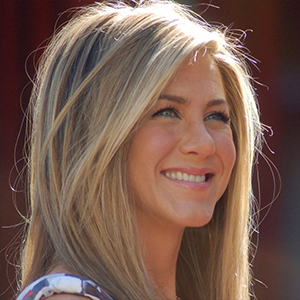 ADVERTISEMENT - CONTINUE READING BELOW
7. "I don't like [the pressure] that people put on me, on women-that you've failed yourself as a female because you haven't procreated. I don't think it's fair. You may not have a child come out of your vagina, but that doesn't mean you aren't mothering-dogs, friends, friends' children." - Jennifer Aniston, on people calling her selfish for not being a mother (quoted by TIME Magazine from Allure).
We wonder if there's a bro convo that goes, "What? You're 40 and you have no kids? Chong, time's running out!"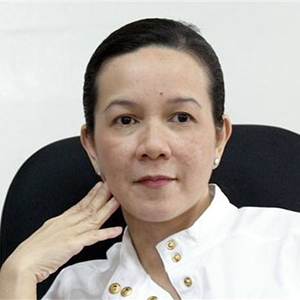 8. "In my case, I don't have to be in the top position. Wherever I am, all of us, wherever we are, we can help in this straight and narrow path. It does not have to be in one particular position." - Senator Grace Poe, on why she's not keen on being president...yet?
Gasp! You mean it's not always the president's fault?
ADVERTISEMENT - CONTINUE READING BELOW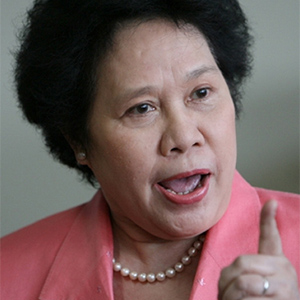 9. "We will see if the electorate will become more demanding of Grace [Poe], and begin to judge her aside from her lineage." - Senator Miriam Defensor Santiago, on the Senator Poe "coasting" on being Fernando Poe Jr.'s daughter.
In response, Senator Poe said, "She is right. It's always been my hope that people continue to remember FPJ. I always try to make him proud."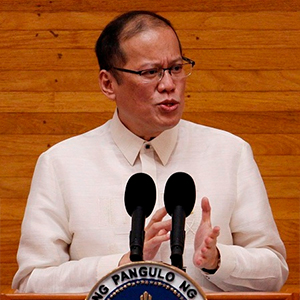 ADVERTISEMENT - CONTINUE READING BELOW
10. "Tulad ng iba, ako ay nagmahal at minahal rin." - President Benigno Aquino III, on romance.
Sir, here's a playlist for you: 10 Sad Christmas Songs For Every Heartbroken Soul.
Art by Warren Espejo, with photos from PEP.ph and screenshots from Facebook fan pages, various TV show videos, news clips, and images used by fans in YouTube slideshows.
Load More Stories