10 Most Viral Memes of the Year (2014)
Fun with puns and potatoes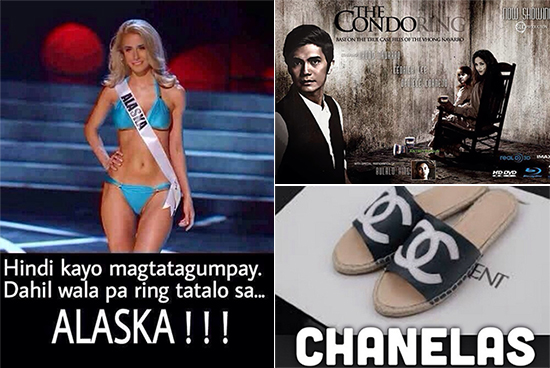 (SPOT.ph) What was once a mere fifteen minutes in the spotlight has turned into a nightmare for some: Going viral. Memes, generally funny, are now also a measure of notoriety. Suddenly, you're a verb (think Christopher Lau) and while Andy Warhol's prediction suggested a fleeting moment of fame-memes tend to stick, because they spread organically. These are the things people care about. What that says about humanity is anyone's guess.
For now, check out the biggest memes of 2014.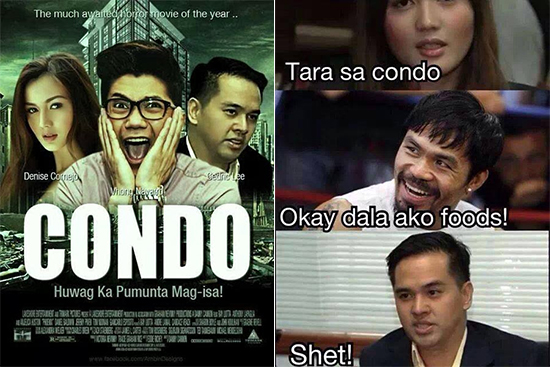 ADVERTISEMENT - CONTINUE READING BELOW
1. Vhong Navarro and the Condo-ring
Google confirmed Vhong Navarro's viral status when they released the Year in Search 2014 and it's probably no small thanks to these memes, which are brief cautionary tales against cheating on your girlfriend and why you should think twice about beating someone up.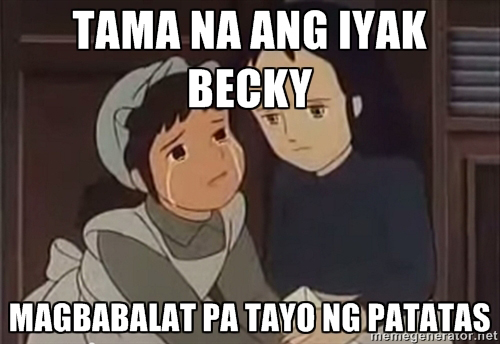 CONTINUE READING BELOW
Recommended Videos
ADVERTISEMENT - CONTINUE READING BELOW
2.  Sarah: Ang Prinsesa ng Patatas
Is a friend being too emotional over a breakup that should have happened three years ago? Invite him to peel potatoes with you. We don't want to get too deep, but if you think about it, the Prinsesa Sarah memes say much about the absurdity of life. If everything is indeed meaningless, then what's more important than the potato-a metaphor for what's immediately in front of us?
Also read: 10 Funniest Princess Sarah Memes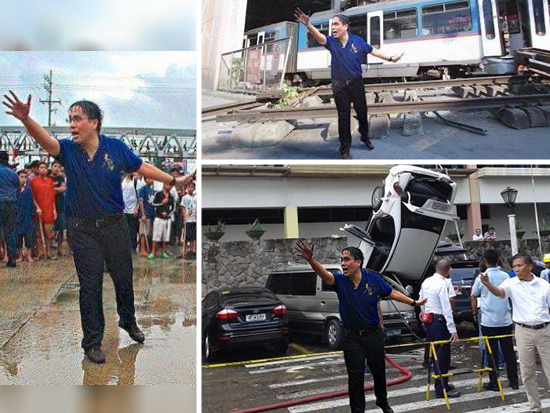 ADVERTISEMENT - CONTINUE READING BELOW
3. Mar Roxas and even more Mar Roxas
There's Mar lifting things after he posed for the camera lifting sacks of rice, there's Mar everywhere after a video of him doing traffic enforcer duties went viral, and there's Mar falling down on a motorcyle on his way to Dolores. The DILG Secretary didn't have an easy year (and his wife wasn't doing him any favors), but at least he can make people laugh. That's still an achievement.
Also read: 10 Funny Pinoy Political Memes that Infected the Internet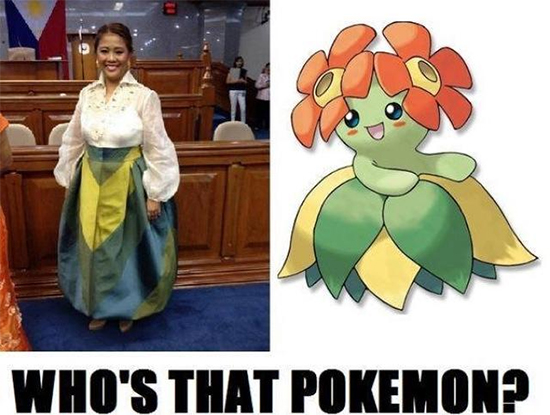 ADVERTISEMENT - CONTINUE READING BELOW
4. Nancy's State of the Nation Aw-Yeah! Dress
For the record, people will always find something bad to say about whatever...so wear what feels right! They can keep on comparing you to ogres or even a hot air balloon. If you know you're not doing anything wrong or hurting anyone, you should sleep soundly. Unless, of course, you're also involved in another scandal that has little to do with your sense of style and more to do with your sister calling a controversial peace of land "our place." It's perfectly understandable to lose sleep over that.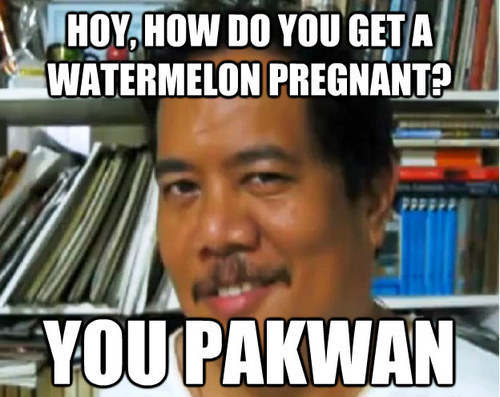 ADVERTISEMENT - CONTINUE READING BELOW
5. Roderick Pau-Latte and more Pinoy Puns
We were so out of control with puns that Buzzfeed went ahead and made a list. It's all about toge and together and "Ben, where have you Ben? We've been waiting since ele-Ben" and "Paul, be care-Paul! You'll Paul in the swimming Paul!" Are you groaning yet? (How did your friend describe the letter he received from his male offspring? Liam Neeson.)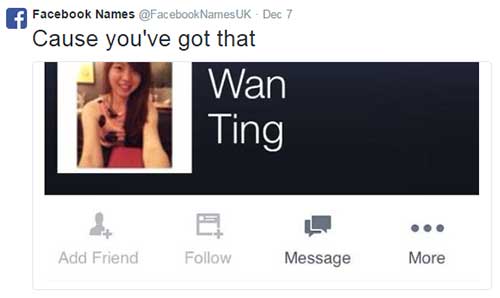 ADVERTISEMENT - CONTINUE READING BELOW
6. Facebook Name Meme
The instinct is to ask if these people are real. We went ahead and searched for "Wan Ting"...and we found that she has more than a thousand friends. Her profile indicates that she is from Malaysia. It is unclear if she's a Directioner.
Also read: 10 Funniest "Facebook Name" Memes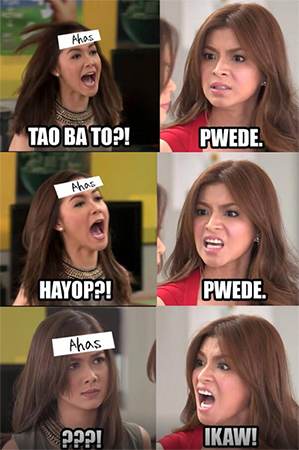 ADVERTISEMENT - CONTINUE READING BELOW
7. The Legal Meme
It's the epic slapping scene that generated the most attention-and viral variations-from fans of the ABS-CBN soap. The rage in both women's faces just lends to ridicule and parody. Kinda like Captain Kirk's classic Khan face.
Also read: 10 Twisted Lessons from The Legal Wife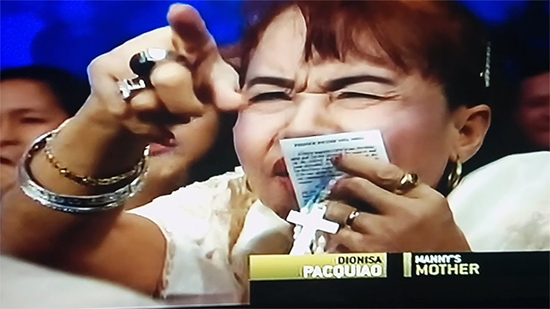 ADVERTISEMENT - CONTINUE READING BELOW
8. Mommy Dionisia's Voodoo
During Sarangani Representative Manny Pacquiao's fight against Timothy Bradley, the camera's panned to Mommy D making strange shapes with her fingers. Those who know (and love) her understood that she was merely praying for her son. But even they couldn't help but enjoy the scene-stealing mama's Voodoo-like antics.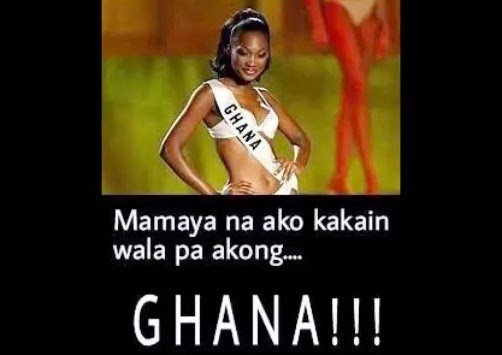 ADVERTISEMENT - CONTINUE READING BELOW
9. Pageant Memes
We are the Republic of the Pageantry (in so many ways) and it seems like we will never, ever get tired of jokes relating to the parade of beauties from different nations. There's our mockery of the Q&A portion and ridiculous kasabihan during the introduction portion...and now there's this. Get ready for: 27, 28, 29...Turkey! (Oh boy.)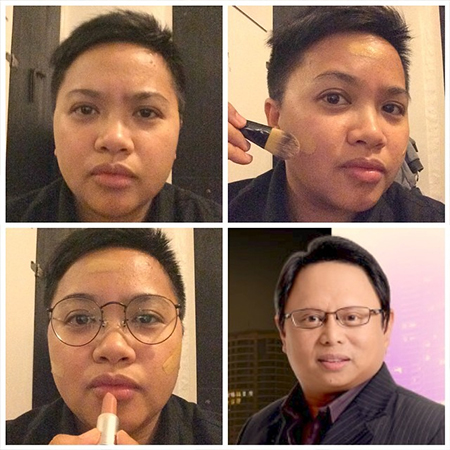 ADVERTISEMENT - CONTINUE READING BELOW
10. Make Up Transformation Meme
It's one of the hashtags of the year and we don't want to be caught leaving it out of this list. While we saw so many utter fails, the plethora of wins in four panels...er...make up for the bad bananas.
Share this story with your friends!
---
Help us make Spot.ph better!
Take the short survey
Load More Stories