The SPOT.ph Astrologer: Your 2015 Horoscope
None of these are real, but if they came true, we'd welcome the gratitude.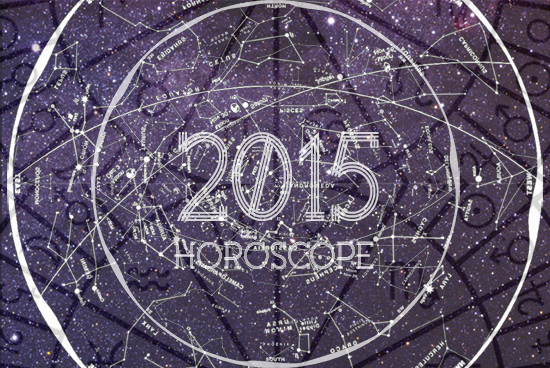 (SPOT.ph) Just in case you missed the "Humor" tag, we are not serious. Some of us don't even believe in astrology (gasp) and others may find this offensive. We wrote a helpful article on resolutions for the New Year for those people.
Now, on to the future. The future, which is the present that is yet to happen, is waiting for all of us. Or we're waiting for it. It's all relative. Anyway, we looked at the skies and they told us about what lies ahead. At times it was too bright to see anything. We think that's a good thing.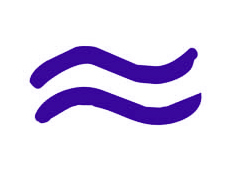 Aquarius
January 20 to February 18 (New boundary: February 16 to March 11)
As an air sign, you're an enemy to the element of the ruling sign of 2015, which is fire. As such, you will continue to be the party pooper you have always been, except maybe this year, someone's going to say it to your face. Oh snap, we just did. Fortunately, the energy coming from Mars at the start of the year will cushion all the negative vibes, as will eating a lot of ice cream and other comfort food. If you share those edible blessings, maybe people will like you more. Do not take our word for it. Any good fortune you will have is caused by Mercury going in retrograde.
ADVERTISEMENT - CONTINUE READING BELOW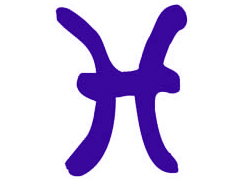 CONTINUE READING BELOW
Recommended Videos
Pisces
February 19 to March 20 (New boundary: March 12 to April 18)
A water sign seems like a bad mix with the fire of 2015, but instead, you will boil. It will feel like hell sometimes, but remember: Nothing is cooked by ice. By definition, cooking involves heat. You will spend much of the year Googling such terms and annoying people by being pedantic. An alignment of the planets will cause some fluctuations on your Internet connection, which might result in a few minutes of being a mere mortal. You can avoid this by bringing a big dictionary with you at all times. Not the pocket edition: a gigantic one. It will also help with your deteriorating muscular structure.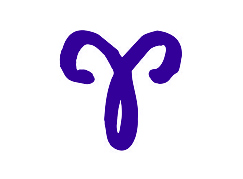 ADVERTISEMENT - CONTINUE READING BELOW
Aries
March 21 to April 19 (New boundary: April 19 to May 13)
Congratulations: This is the year that you will burn bright. So bright that you'll burn out, unless you sacrifice a golden goat to Uranus. It's very hard to find a golden goat nowadays and if you do the ritual wrong, you might end up summoning the wrong spirits. It's not very astrologic, but if you want to avoid opening the gates to dark worlds, those science-worshiping heathens say short breaks within the day and ample sleep at night helps.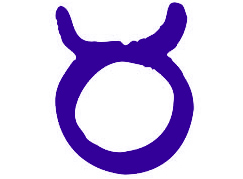 Taurus
April 20 to May 20 (New boundary: May 14 to June 19)
Oh Taurus, we have bad news for you. You're going to be squished in the MRT almost every day. Someone's going to step on your foot and with Pluto still demoted as a planet, watch out for days when nothing will stop an elbow from hitting your face. The vast and cold universe offers no apologies. The constellations are pointing towards certain agencies-that is where you should direct your anger.
ADVERTISEMENT - CONTINUE READING BELOW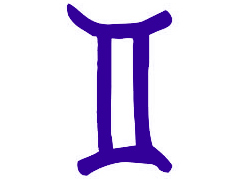 Gemini
May 21 to June 20 (New boundary: June 20 to July 20)
Your favorite foreign restaurant is going to open in Manila this year, awesome! However, you're going to find that it doesn't quite compare to the dish you have in your memory...or is it? You're friend thinks it's super delicious. This variation is caused by a weird position the moons of Jupiter are trying out for a bit (this'll happen around February, taking inspiration from a certain kinky film).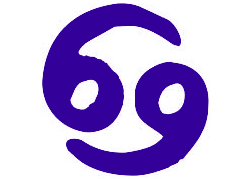 Cancer
ADVERTISEMENT - CONTINUE READING BELOW
June 21 to July 22 (New boundary: July 21 to August 9)
This year, you will lose a lot of money. You won't feel it, because the thieving bastards going after your purse are particularly cunning. Every month, the money you think you're investing for better infrastructures or health care are lining very specific pockets. There are alternatives, but as a water sign, you're averse to the fiery passion of a revolution. The temptation to disrupt the status quo will almost be irresistible. Look to Neptune for strength.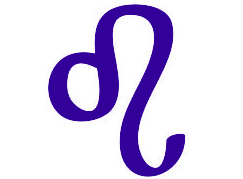 Leo
July 23 to August 22 (New boundary: August 10 to September 15)
Your year will be full of choices. You're going to hear about a better tomorrow and promises of change, et cetera. At one point, you're going to be surrounded by smiling faces. They're all going to make you feel like they're "the one" and that they're going to undo all the bad things that has happened to you (and your family). Be discerning. Also, it's not officially campaign season. What they are doing is illegal.
ADVERTISEMENT - CONTINUE READING BELOW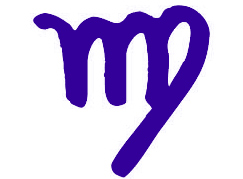 Virgo
August 23 to September 22 (New boundary: September 16 to October 15)
Hey there, Earth Sign! You're going to be wet this year. Sometimes for fun (like the beach) and sometimes unexpectedly (your umbrella will fold up while you're walking in the storm, grumbling because your company requires you to come in even when it's SUPER TYPHOON SIGNAL SEVEN). On the plus side, your beach pictures are going to get tons of virtual approval across various social media platforms.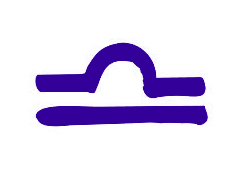 ADVERTISEMENT - CONTINUE READING BELOW
Libra
September 23 to October 22 (New boundary: October 31 to November 22)
Your hopes and dreams will come true this year! All you have to do is work hard, be patient, win the lottery, or accidentally fall into a crack in spacetime. If you do travel to the past, make sure that you don't appear as a Messiah or someone particularly divine, holy, or supernatural. They tend to be persecuted, resulting in crucifixion or burning at the stake.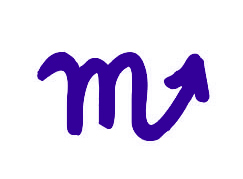 Scorpio
October 23 to November 21 (New boundary: November 23 to November 29)
Ah, the sexy sign. Scorpio, you're going to have a lot of bed-related adventures this year. Napping, mostly. Flopping down on it after a long, stressful day. Curling in a fetal position, wondering if you're really doing something worth the oxygen that you breathe.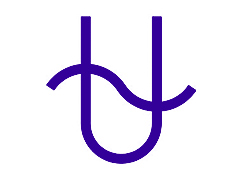 ADVERTISEMENT - CONTINUE READING BELOW
Ophiuchus
November 30 to December 17
No one cares about you. They still can't accept that you're here and they reject your existence. Unbeknownst to them, this is the year that your superpowers will develop. Keep standing between the photocopier and the microwave.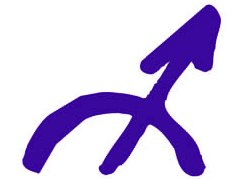 Sagittarius
November 22 to December 21 (New boundary: December 18 to January 18)
This year is going to be the best year yet. At least, that's what you're going to keep telling yourself. You do that. Keep doing that. We're not going to tell you about the effect of Venus and Jupiter on your career around June or July, because you're stubborn. If the world exploded right now, you're going to be exactly where you are now-rejecting reality and making your own. You should get your head checked.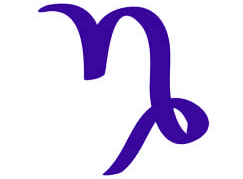 ADVERTISEMENT - CONTINUE READING BELOW
Capricorn
December 22 to January 19 (New boundary: January 19 to February 15)
Finances are looking good this year, ye herd of goats! Money's going to be great, provided you never go out for pleasure. Go to work, go home. That's all you have to do and the year's going to be spectacular for your wallet.
Zodiac symbols used are modified versions of photos from www.freevector.com.
Share this story with your friends!
---
Help us make Spot.ph better!
Take the short survey
Load More Stories