DOTC Secretary Abaya a no-show at MRT and LRT fare hike hearing + more things you might have missed today
Weather updates, the Binay camp wants an apology, and more.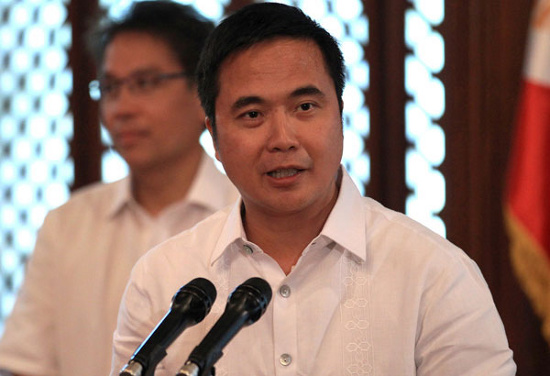 Photo via The Philippine Star
(SPOT.ph) Busy day, Spotters? We quickly recap 10 things you might have missed while you were off the radar.
1. Abaya a no-show at MRT, LRT fare hike hearing, "irks" lawmakers
Department of Transportation and Communications (DOTC) Secretary Jun Abaya skipped Wednesday's hearing on the Metro Rail Transit (MRT) and the Light Rail Transit (LRT) fare hike because he was "involved in the preparations for the papal visit." This "irked" Bayan Muna Representative Neri Colmenares, who said, "The Secretary is not present but he has always involved the media which cannot interpellate him." Meanwhile, Buhay Representative Lito Atienza said it should be Abaya himself who should explain the fare hike because he "signed the documents."
2. Senator Koko Pimentel to fast-track anti-dynasty bill
Senator Aquilino "Koko" Pimentel III is looking to fast-track a bill aimed at ending political dynasties. He said his Senate Committee on Electoral Reforms will resume discussions on the anti-dynasty bill on January 27, saying, "I will have that fast-tracked. That's one of the 2015 commitments of the committee." Pimentel said he wants a version of the bill that would cover both national and local public offices, and that it must not allow more than one member of a family to hold office at the same time.
3. Binay camp demands an apology from Trillanes
The camp of Vice President Jejomar Binay on Thursday said Senator Antonio Trillanes IV should apologize for "sullying the reputation of the Pag-IBIG Fund as an institution in an effort to boost his ratings." Atty. Rico Quicho, the Vice President's new spokesperson, said, "He wants to run for president in the next election but he has not been getting any attention so he is trying to drumbeat his name at the expense of the Vice President."
ADVERTISEMENT - CONTINUE READING BELOW
Pag-IBIG President and Chief Executive Officer (CEO) Darlene Marie Berberabe earlier denied that the Pag-IBIG Fund allegedly favors contractors involving Binay, saying they did not deal with contractors nor did they "award projects."
4. 17k soldiers, 20k cops to protect Pope Francis in PH visit
According to Armed Forces of the Philippines (AFP) Chief of Staff General Gregorio Catapang, about 7,000 soldiers and 20,000 police officers will protect Pope Francis when he arrives in the country next week. The 37,000-person security, he said, will be the largest contingent for a visiting head of state. "We are doing this to make sure that the Pope would be able to visit the places he wants [to visit] and will be able to talk to the people he wants to talk [to]," he explained.
CONTINUE READING BELOW
Recommended Videos
5. Palace defends PH response to HIV-AIDS
Malacañang on Wednesday expressed alarm over the increasing number Human Immunodeficiency Virus (HIV) cases in the country, despite campaigns to combat the disease. However, Presidential Spokesperson Edwin Lacierda defended their efforts, saying the government is "not lacking in the campaign against HIV."
He cited the "vigorous" awareness campaign (which includes safe sex), saying, "There are measures undertaken to ensure the prevention of HIV. Unfortunately, those who engage in certain activities, some of them don't seem to follow... the safe way of doing it," he added.
6. Weather update: Approaching LPA may become first cyclone of 2015
Weather forecasters are watching a low-pressure area (LPA) approaching from the Pacific Ocean, which may enter the Philippine Area of Responsibility (PAR) next week. Data from the Joint Typhoon Warning Center and Japan Meteorological Agency revealed that the LPA is now outside the PAR, with a chance of entering on January 13 or 14-just days before Pope Francis' visit.
ADVERTISEMENT - CONTINUE READING BELOW
Should the LPA enter PAR and intensify into a cyclone, it will be locally codenamed Amang, the first cyclone for 2015. Experts clarified, however, that there is also a chance that the LPA could veer away from the country.
7. DOJ sacks NBP official for interfering in search ops
Prison Superintendent Catalino Malinao of the New Bilibid Prison (NBP) was dismissed by the Department of Justice (DOJ) after he was found guilty of interfering in a search operation conducted within the penitentiary's premises. A search conducted last July in the "makeshift home" of inmate David Allen Uy yielded a laptop, a DVD writer, and other gadgets. Malinao reportedly said the confiscated items were issued to him, so he took them and asked the Security and Patrol Unit (SPU) not to report the incident. He was then ordered to surrender the items, but refused to comply. The case was later elevated to the DOJ.
Malinao was forfeited retirement benefits and barred from re-employment in any government office (whether government-owned or -controlled corporations), and from taking civil service examinations.
8. Boyhood, Guardians of the Galaxy, and more films nominated at the Writers Guild Awards
Boyhood, Whiplash, and The Grand Budapest Hotel are among the films that received original screenplay nods from the Writers Guild Awards on Wednesday. As for adapted screenplays, Marvel's Guardians of the Galaxy, The Imitation Game, and Gone Girl garnered nominations.
The awards will be presented at simultaneous ceremonies in Los Angeles and New York on February 14.
ADVERTISEMENT - CONTINUE READING BELOW
9. 10 Smart Storage Solutions to Help You Stay Organized This Year
It's a new year, which means it's the perfect time to get organized. Sort through all the knick-knacks you've accumulated from the past year with these cute yet functional storage items.
10. 10 Best Value-for-Money Wedding Caterers
Getting hitched soon? Food is an important highlight of any celebration, and for some guests, it's the only token they need. Invest in a caterer that (literally) caters to your appetite, theme, and budget!
Share this story with your friends!
---
Help us make Spot.ph better!
Take the short survey
Load More Stories