10 Cartoonists React to the Horrifying Attack on Charlie Hebdo
An attack on freedom of expression is an attack on all of us.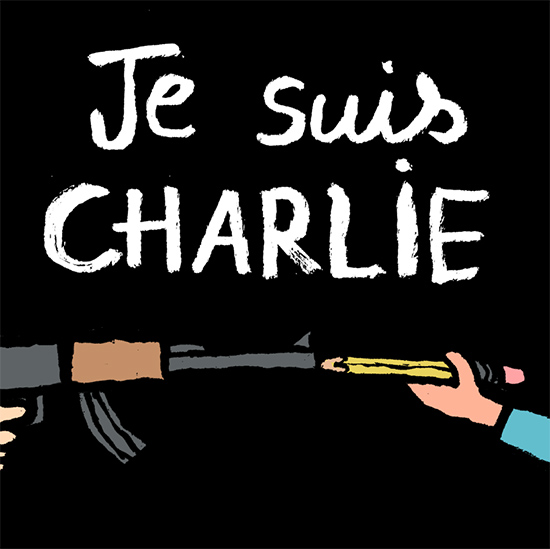 Jean Jullien
(SPOT.ph) On January 7, Wednesday evening here in Manila, unidentified gunmen committed what is now tagged as a terrorist attack on the Charlie Hebdo headquarters in Paris. Charlie Hebdo is a magazine famous, or infamous, for doing satirical pieces on various subjects, but more so for their courage to do illustrations of the Prophet Muhammad.
The attack left 10 journalists and two police officers dead. People all over the world condemned the attack, using the hashtag #CharlieHebdo and #JeSuisCharlie ("I am/We are Charlie Hebdo") to show solidarity.
Perhaps most affected by the attack were cartoonists and they did what they do best to express what words cannot describe.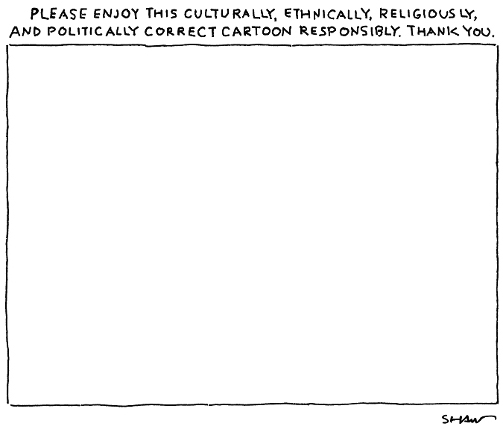 ADVERTISEMENT - CONTINUE READING BELOW
Michael Shaw's old editorial for The New Yorker (2006) was instantly shared by thousands when the news broke.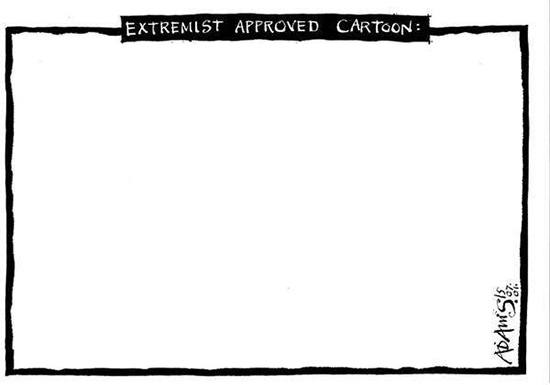 Christian Adams, from The Telegraph, replicated the sentiment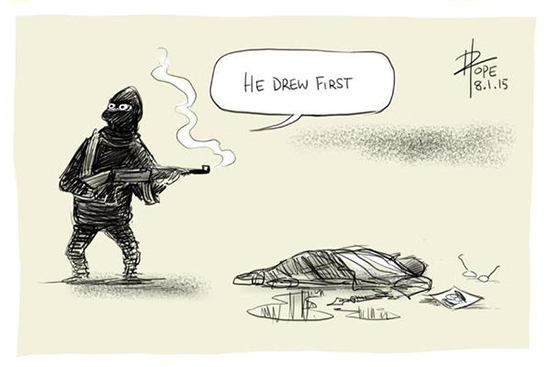 David Pope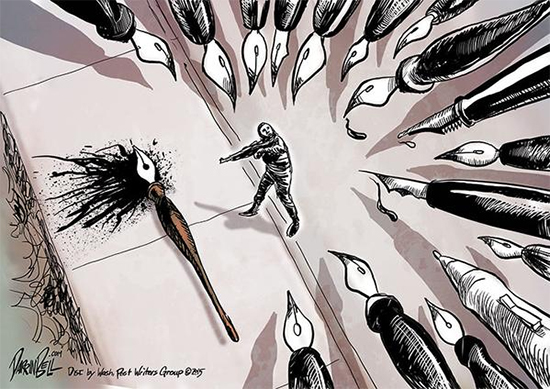 ADVERTISEMENT - CONTINUE READING BELOW
Darrin Bell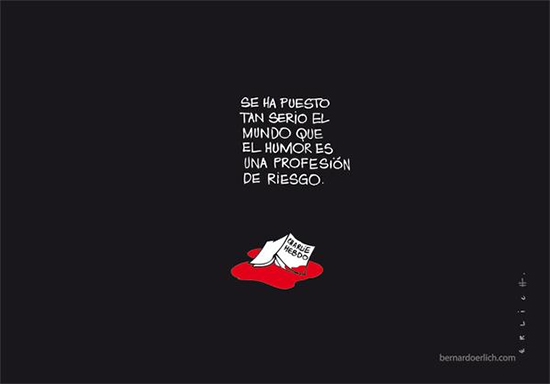 Bernardo Erlich. Translation: "The world has become so serious that humor is a dangerous profession."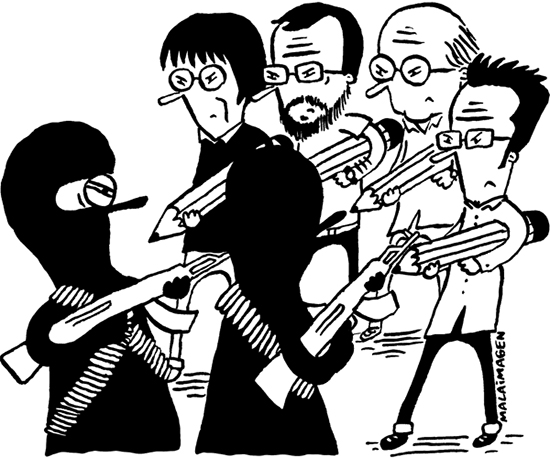 Mala Imagen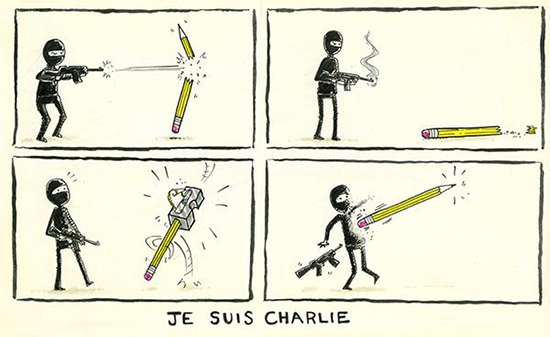 ADVERTISEMENT - CONTINUE READING BELOW
James Walmesley

Ryan Sohmer and Lar Desouza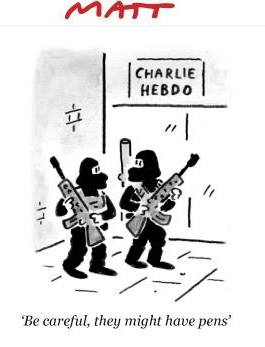 Matt (Matthew Pritchett) of The Daily Telegraph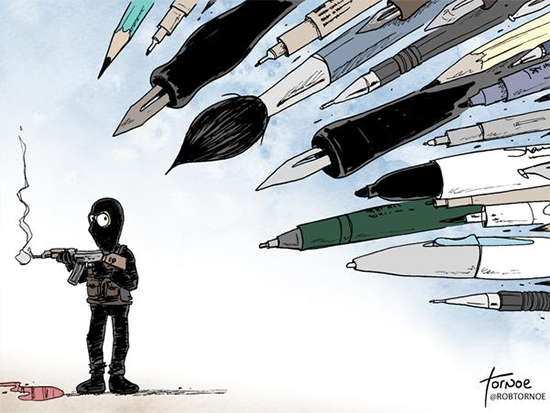 ADVERTISEMENT - CONTINUE READING BELOW
Rob Tonroe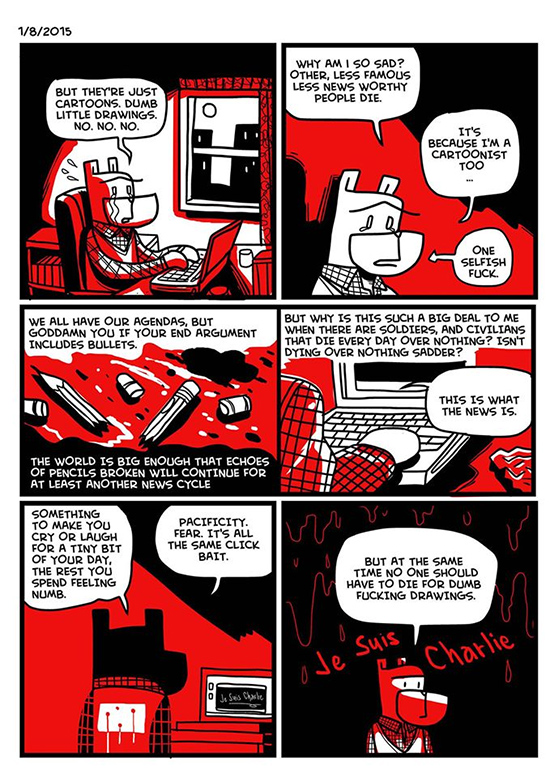 Josel Nicolas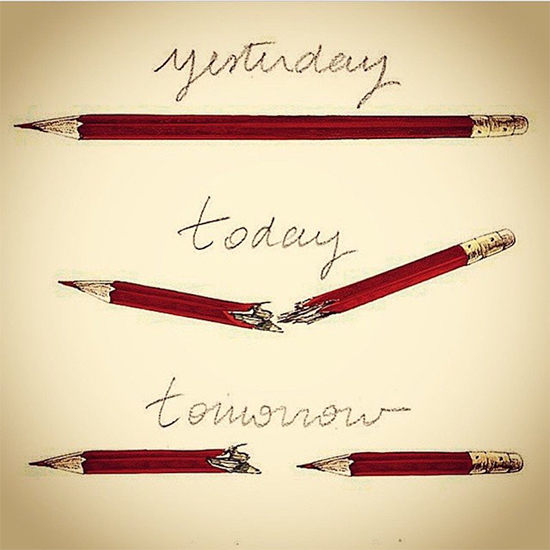 A Banksy Instagram account, which the Business Insider has tagged as a fake, posted this image. The article points out that whether or not this is by the real Banksy, the sentiment is strong. The artist behind the art has been identified as Lucille Clerc
Load More Stories