A Holy Invasion: Papal Goods Inspired by Pope Francis' Visit
Merchandise that make us want to meditate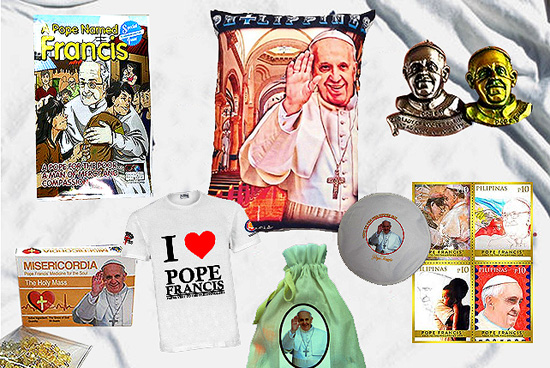 (SPOT.ph) All of the cool things he does aside, we think it helps that Pope Francis has that face. The kind of face that just invites adoration. We'd say cute or something of the sort, but it seems inappropriate.
Speaking of which, we chanced upon some souvenir items and other merchandise related to the Papal Visit that just wows. Interpret that however you want or share with us how you feel about these Papal Goods in the comments section.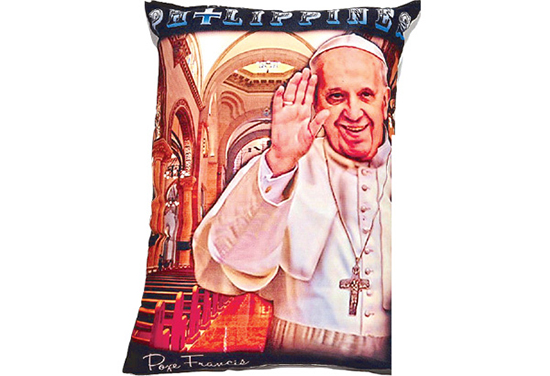 Photo from www.philstar.com
Pope Francis pillow from Kultura
In case you want to snuggle with the Pope.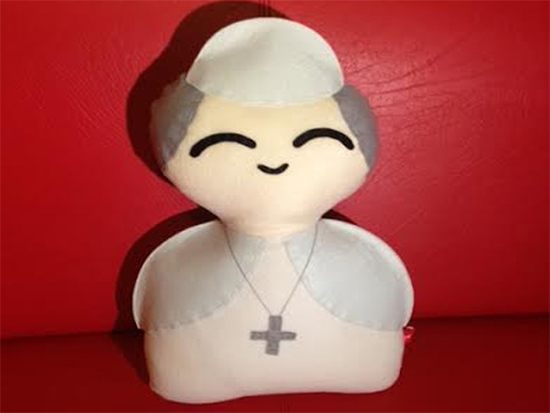 Photo from www.gmanetwork.com
Pope Francis plush toys
But where are his arms? Just kidding, these are actually cute.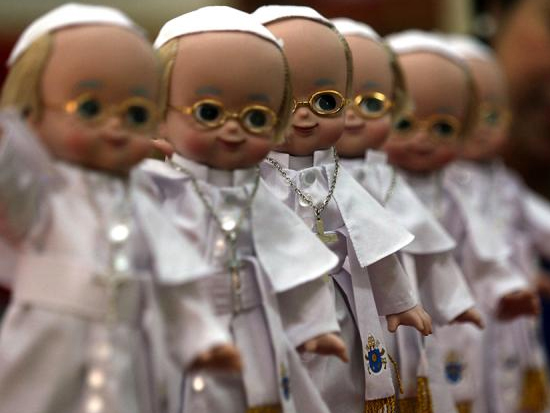 Photo from www.gmanetwork.com
Pope Francis dolls
If you want a slightly more realistic version, this doll is it. Just look at that detail.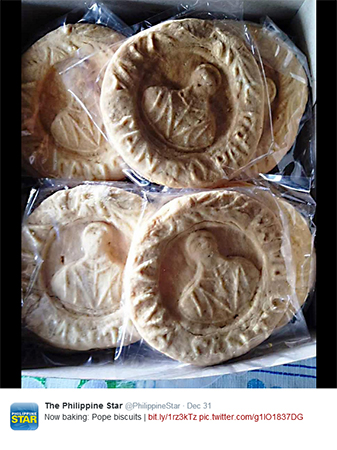 Photo from @PhilippineStar
Pope Francis biscuits
...for when you want to eat his face?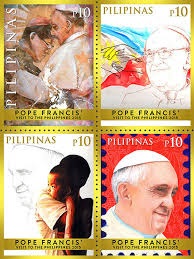 Photo from www.interaksyon.com
Pope Francis stamps
Even your letters will get to join in on the events. Also great for your super cool stamp collection.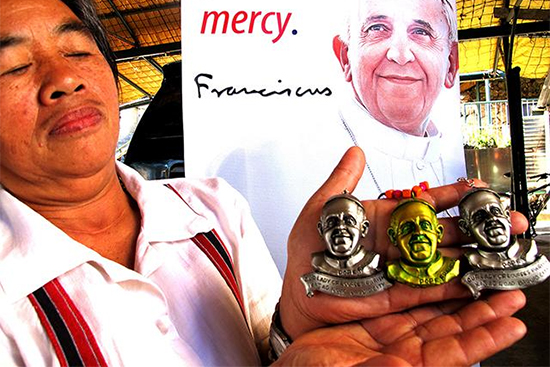 Photo from www.gmanetwork.com
Pope Francis pendants
Maybe you'd want to, er, add a bold statement to your OOTD.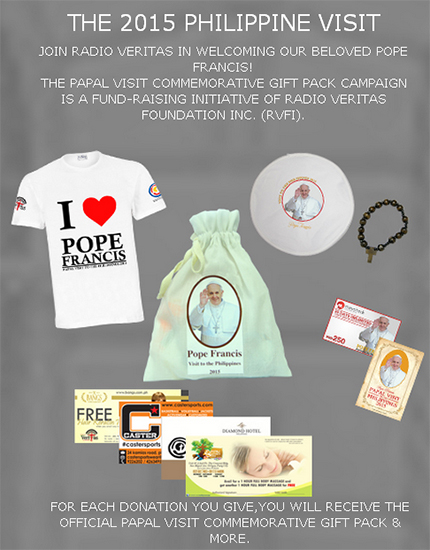 Photo from www.veritascard.com.ph
Pope Francis commemorative gift packs
Prayer cards, a rosary bracelet, and...discount coupons. We're not sure if it's weird or not. Maybe not. No? Yes? So confused. Time to pray for guidance.
ADVERTISEMENT - CONTINUE READING BELOW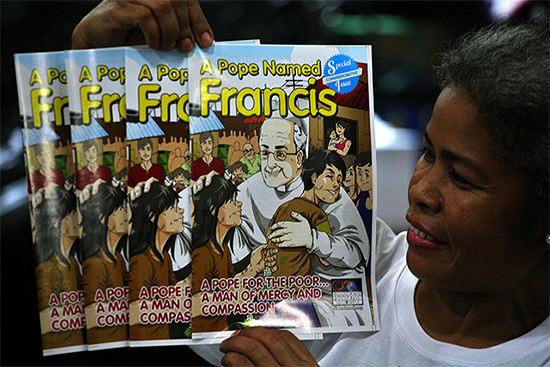 Photo from www.gmanetwork.com
Pope Francis comic books
It even comes in a Filipino version.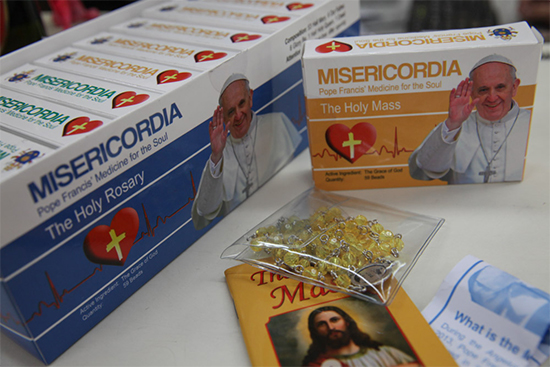 Photo from ABS-CBN
Pope Francis' medicine for the soul
It's just the Holy Rosary, but damn. That marketing is simply divine.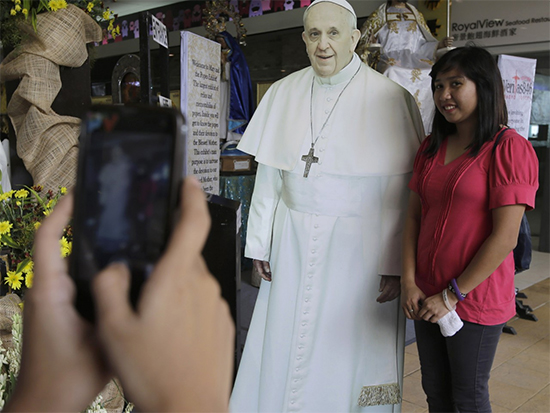 Photo from www.salon.com
Pope Francis life-size standee
Just in case you wouldn't be able to score that coveted selfie, here's a safer alternative.
Load More Stories