Masseto chef Tippi Tambunting shares how she ended up baking for Pope Francis
Four cakes by Filipino chefs flew with His Holiness when he left Manila on January 19.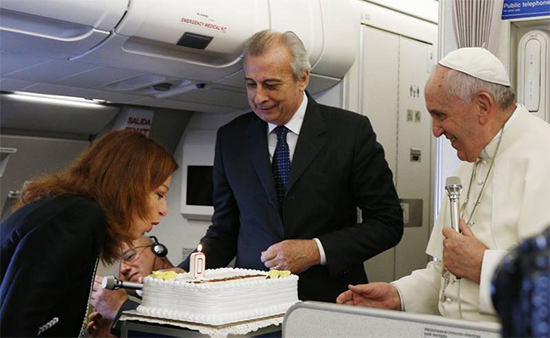 Photo from the Catholic News Agency
(SPOT.ph) Tippi Tambunting, executive chef at M Dining (also known as Masseto), was invited by the staff of the Papal Nuncio to prepare a dessert course to serve the Pope during his trip to Manila last week.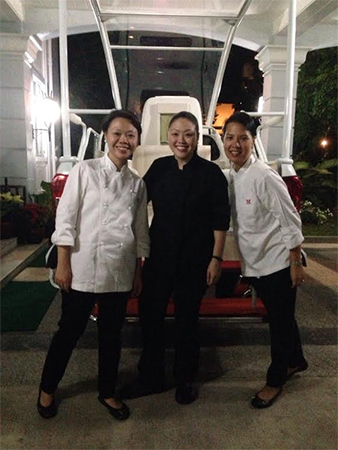 Triccie, Tippi, and Marissa Tambunting

"They really wanted the bread pudding and the warm chocolate cake with caramel inside and honey ice cream. They're regular items on our menu. I offered to make something else but they knew what they wanted," she says.
That Friday night, just before dinner was served, Tambunting and her assistants (her sister Triccie Tambunting and sister-in-law Marissa Buenaventura-Tambunting) were invited into the living room to meet Pope Francis.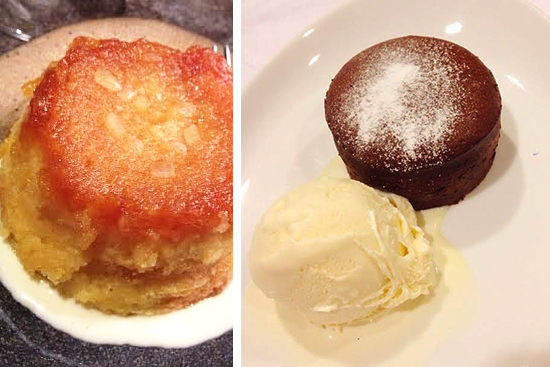 ADVERTISEMENT - CONTINUE READING BELOW
Bread pudding and warm chocolate cake with caramel inside and honey ice cream

Then it was straight to the kitchen to prepare dessert, since they had been told that the Pope liked to eat quickly and didn't usually linger at the dining table. That night, the Pope and about a dozen members of his staff dined on a simple meal of corn soup and baked salmon prepared by the Nunciature's kitchen team, followed by Tambunting's desserts.

Soon after, one of the Swiss Guards told them in Italian, "Everything is good and everything is all gone."

Earlier, while they were preparing the desserts, a member of the Nuncio staff came to the kitchen with a special request from the Pope.
CONTINUE READING BELOW
Recommended Videos

One of his staffers was celebrating her 60th birthday the day they were leaving and asked Tambunting if she could prepare a birthday cake to take with them on the flight, with "Feliz Cumpleaños, Valentina" written on it-and just a zero for a candle, since women don't like revealing their age. Not long afterward, the same staff member increased the request to four cakes, so that the 80 people who would be flying with the Pope would get a slice of the birthday cake.

This time, Tambunting excitedly called on her baker friends to whip up the sweet treats. "I wanted to share the special experience with others," she says. On Monday, when Tambunting and her team delivered the cakes, they met the Pope again.

"I kissed his hand and I kissed his ring," says Tambunting. "'The cakes you requested for are all ready,' I told him. He said, 'Thank you.' He had a really big smile.  I'm still on a Pope high till now."
ADVERTISEMENT - CONTINUE READING BELOW

The four cakes that flew with the Pope: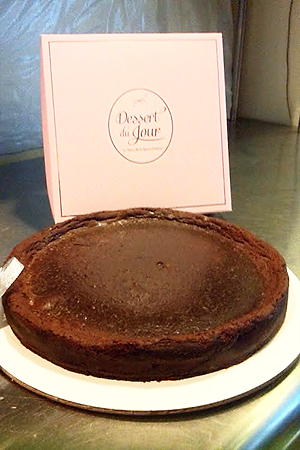 Mara dela Rama-Poblete's Flourless Chocolate Cake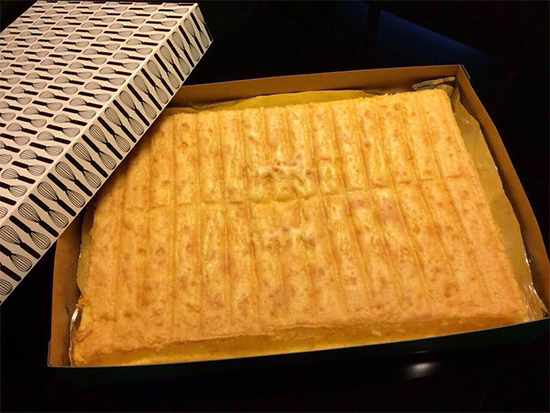 Ginger Paras' Butter Cake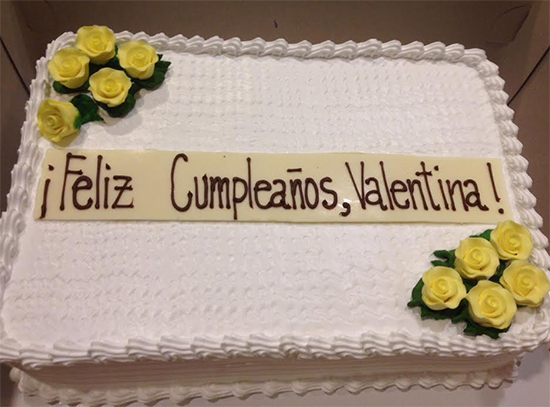 ADVERTISEMENT - CONTINUE READING BELOW
Baba Ibazeta-Benedicto's Lemon Torte, decorated with "Feliz Cumpleaños"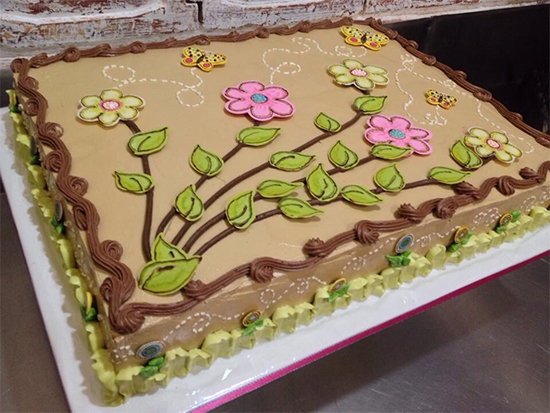 Nikko Buendia's Mocha Cake
Share this story with your friends!
---
Help us make Spot.ph better!
Take the short survey
Load More Stories