10 Most Eye-catching Miss Universe Costumes
Where wacky always meets elaborate
(SPOT.ph) Forget swimsuits and evening gowns (although those are fun, too). One of the best parts of the annual Miss Universe pageant is the National Costume portion. It's hard not to get excited when it involves contestants strutting onstage in costumes that proudly showcase each country's culture and history. Some are a bit mellow, others are more elaborate, and a handful are gloriously over-the-top...or just really ridiculous. As hard as it was to narrow it down, we rounded up 10 of the most eye-catching costumes from recent years.
This list is not ranked.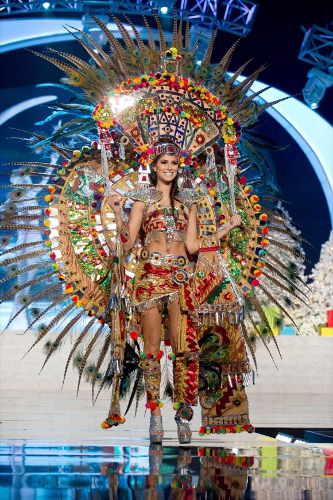 1. Karina Gonzalez (Miss Mexico, 2012)
Miss Mexico incorporated Aztec symbols crafted from bright rhinestones and sequins. We can't help but wonder how many peacocks had to die to make this costume.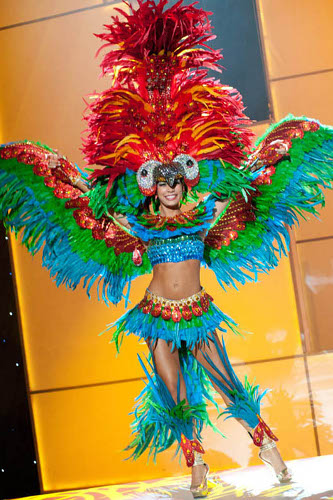 ADVERTISEMENT - CONTINUE READING BELOW
2. Olivia Pinheiro (Miss Bolivia, 2011)
We keep waiting for her to take flight.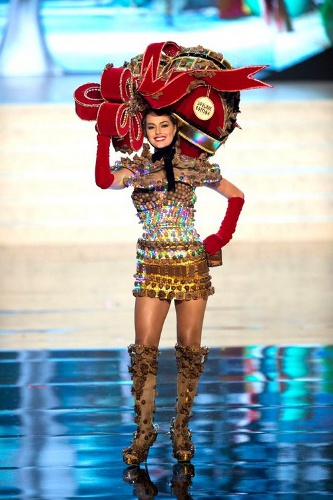 CONTINUE READING BELOW
Recommended Videos
3. Irene Sofia Esser Quintero (Miss Venezuela, 2012)
Yes, that is a box of chocolates on her head. Yes, those are also chocolates on her shoulders, skirt, and boots.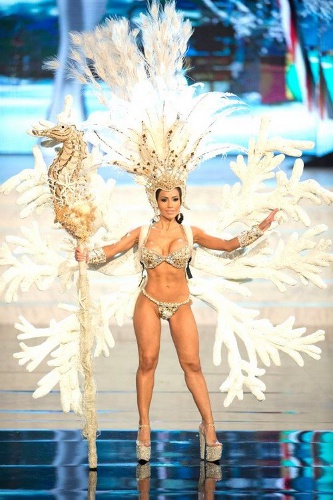 4. Jennifer Andrade (Miss Honduras, 2012)
Her costume celebrates the coral reefs off the coast of Honduras with a massive coral back and a faux seahorse staff (just look at that detail). According to reports, her costume weighed a grand total of 50 lbs.
ADVERTISEMENT - CONTINUE READING BELOW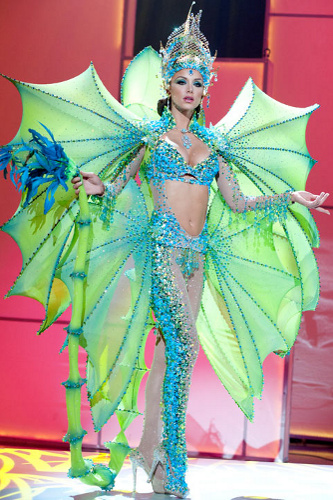 5. Vanessa Gonçalves (Miss Venezuela, 2011)
A very visually appealing dragon.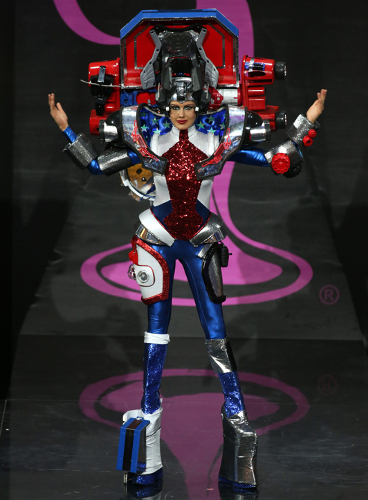 6. Erin Brady (Miss USA, 2013)
Someone out there thought it was a good idea to represent America as Optimus Prime. A sexy Optimus Prime.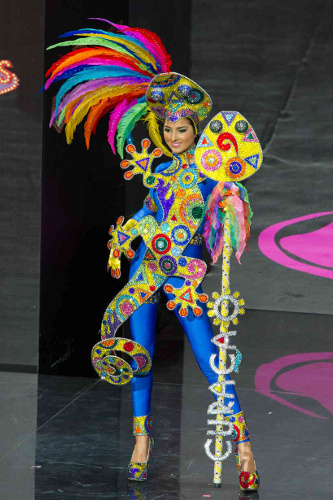 ADVERTISEMENT - CONTINUE READING BELOW
7. Eline De Pool (Miss Curacao, 2013)
A sparkling gecko that perfectly matches her shoes and feather headdress.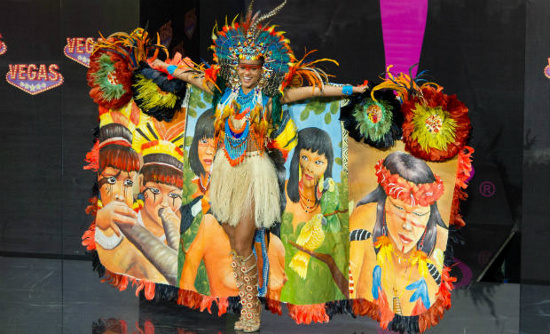 8. Jakelyn Oliveira (Miss Brazil, 2013)
Where art meets head-turning fashion.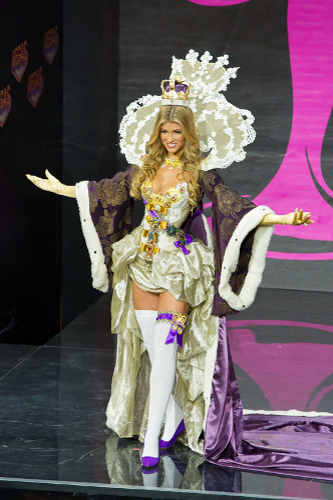 9. Amy Willerton (Miss Great Britain, 2013)
An ensemble truly fit for a queen.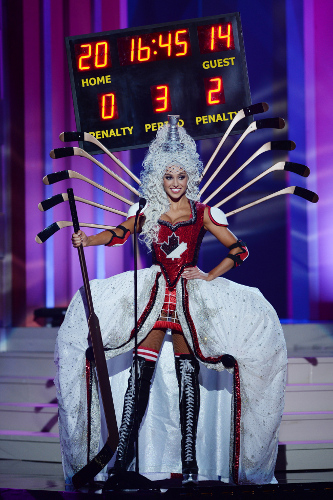 ADVERTISEMENT - CONTINUE READING BELOW
10. Chanel Beckenlehner (Miss Canada, 2015)
Yes, we're fully aware that Miss Canada's costume is from 2015, but how could we not include her? She's the talk of the town this year, as she rocked 11 hockey sticks, shoulder and elbow pads, a sequined breastplate, and a scoreboard. Plus, there's a minature Stanley Cup on her head. Incredible.
Share this story with your friends!
---
Help us make Spot.ph better!
Take the short survey
Load More Stories