10 Funny Instagram Accounts to Follow
If you need a dose of laughs on your feed, these are your best bet.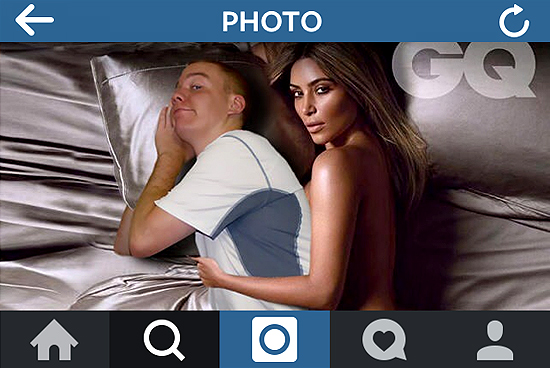 (SPOT.ph) Sometimes, you just want to see something other than photos of cute animals, mouthwatering food, and must-see travel destinations-though we admit to loving those. We scoured Instagram to find funny accounts guaranteed to elicit a chuckle or two as you scroll through your feed. These people leave no subject untouched, from mocking exes to sharing the most relatable posts on the Internet. Whatever you might find funny, there's an Instagram account for you to follow.
Got any recommendations? Share them in the comments section!
This list is not ranked.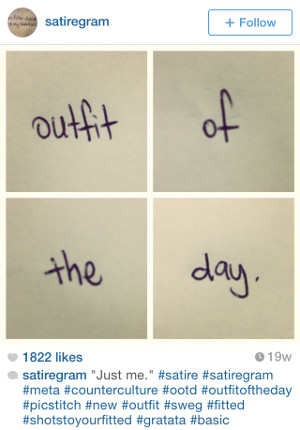 Satiregram exists to point out and poke fun at all those photos we see filling up our Instagram feeds. Instead of an actual photo, you get a written description bathed in filters. It's funny because it's true, and let's face it, we've all been guilty of one or two of these posts before.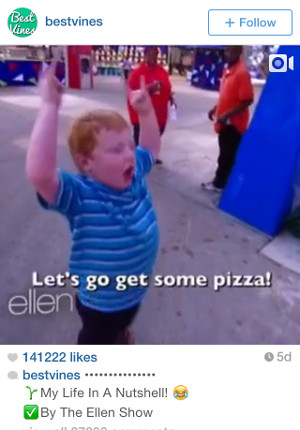 ADVERTISEMENT - CONTINUE READING BELOW
Take all those hilarious Vine videos you may or may not have seen yet, and put them all in one convenient treasure trove of laughs. We recommend going through this account on a particularly sad day.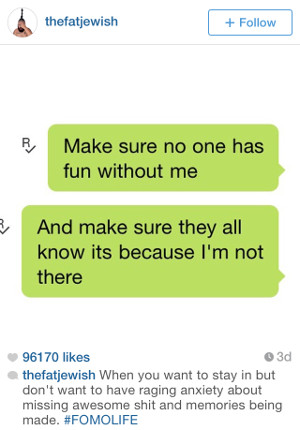 CONTINUE READING BELOW
Recommended Videos
For a mix of the hilarious (and the hilariously inappropriate), The Fat Jewish is the Instagram account for you. Trust us, it's popular for a really good reason. We promise a good laugh at least once a day.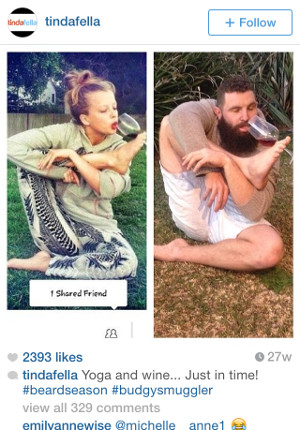 ADVERTISEMENT - CONTINUE READING BELOW
Even if Tinder is a dating app, some photos in there are, well, really weird. A bearded guy named Jarrod Allen has dedicated his Instagram account to recreating some of the most bizarre Tinder photos he could find, often with entertaining results.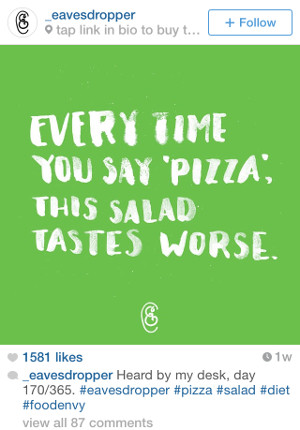 We've all been there: You're enjoying a perfectly good meal when suddenly, someone nearby says something awkward too loudly. Still, there's a bit of humor and wisdom found in these moments, exemplified by Eavesdropper. Marry those overheard quotes with some pretty typography, and your Instagram feed is all set.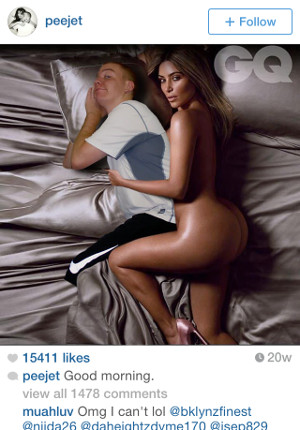 ADVERTISEMENT - CONTINUE READING BELOW
Imagine hanging with your favorite celebrity A-lister. Instagram user @peejet makes that dream into reality with a little help from Photoshop.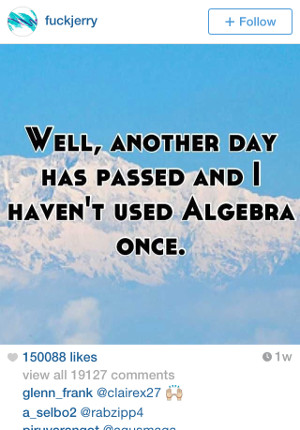 Think of 23-year-old Elliot Tebele's Instagram account as The Fat Jewish's equally inappropriate cousin who is just as funny. Like the latter, F*ckJerry aggregates the most hilarious content from different websites, pairing them with the occasional witty caption for your entertainment.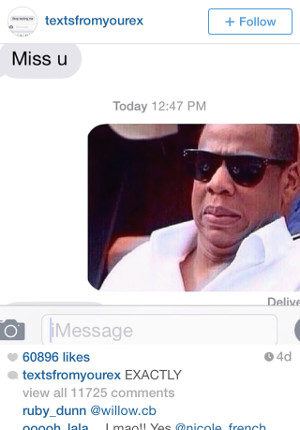 ADVERTISEMENT - CONTINUE READING BELOW
Ever dealt with an annoying ex that just wouldn't leave you alone? So have these people, and some of their responses are gold.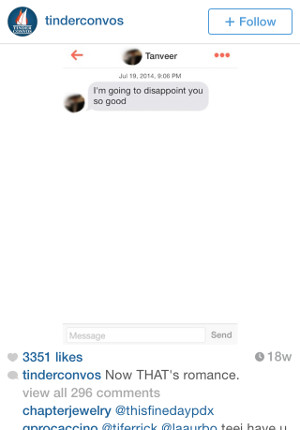 We've already established just how weird Tinder can get, so it probably comes as no surprise that there's an Instagram account dedicated to documenting the strange messages people send. Follow for a good laugh, and if you can relate, we're very sorry.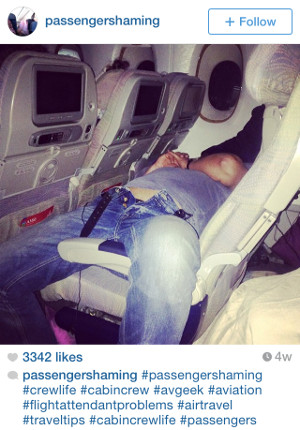 ADVERTISEMENT - CONTINUE READING BELOW
The next time your flight is delayed for a few hours, console yourself with this Instagram account, dedicated to chronicling the most repulsive airline passengers out there. It can get so disgusting, you'll be glad a flight delay is all you have to deal with.
Share this story with your friends!
---
Help us make Spot.ph better!
Take the short survey
Load More Stories