20 Things Only NBSBs Would Know
We've all been part of the No Boyfriend Since Birth club.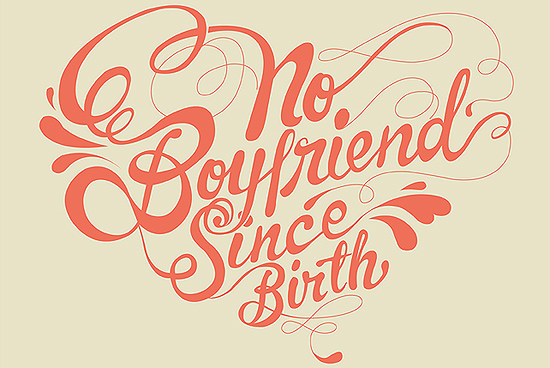 (SPOT.ph) Here's to the NBSBs of the world, and what you have to endure from nosy relatives, well-meaning friends, and the world in general. You may not have a better half (yet), but you're definitely not alone.
Also read:
10 Things Only People Who Regularly Ride the MRT Would Know
ADVERTISEMENT - CONTINUE READING BELOW
10 Things Only People With Tattoos Would Know
1. You don't really feel bad about not having a boyfriend because you don't know what it's like to have one.
2. People think it helps to say, "Siguro masyadong mataas ang standards mo." Other variations of the comment include, "Masyado ka kasing intimidating," "Nakakatakot ka kasi," and "Ang taray mo kasi."
3. You have stock answers for the question: "How come you've never had a boyfriend?" Including:
"God is preparing the man of my dreams, Tita."
"May shortage na po, Lola, kasi dumarami na rin po ang gay. Sabi nga nila ang straight na lang ngayon ay ruler!"
"Wala kasi silang taste!"
"I'm focusing on my career."
4. You've been set up on a blind date at least once...or asked if you've tried any dating apps.
5. February 14 has always been just like any other day, for as long as you can remember.

ADVERTISEMENT - CONTINUE READING BELOW
6. People often try to console you with "Okay lang 'yan, God has a special plan for you." Or "Makikilala mo rin 'yung soulmate mo sa tamang oras kasi meant-to-be kayo."
7. You were excited to go that friend's wedding, except everyone you asked already had a plus one.
8. You are a firm believer in the saying "All good things come to those who wait."
9. Your mom/sister/tita/friend has looked at you with concern at one point or another and said, "Ang manang-manang mong mag damit."
10. You are the designated (or self-appointed) organizer of your high school barkada's yearly get-together.
11. Relatives you visit in the hospital try to set you up with their male nurses: "Dalaga pa 'yan!" Wink wink.
12. You've been the 3rd, 5th, or 7th wheel on a night out with friends.
13. People keep wanting to change your wardrobe. Your best friend keeps giving you makeup for your birthday or at Christmas so you can attract the opposite sex.
ADVERTISEMENT - CONTINUE READING BELOW
14. Your usual spiel for prying relatives includes the phrases "late bloomer" and "single by choice."
15. One of your favorite songs is Jason Mraz's "The Remedy."...because "when I fall in love, I take my time. There's no need to hurry when I'm making up my mind."
16. Your concerned friends and family try to reassure you by saying, "Tama yan, magastos magka-boyfriend. At mas magastos kapag nag-break."
17. You've been given the book No Boyfriend Since Birth or other supposedly helpful "tools" to address or resolve your situation.
18. You always have a book or e-reader in your bag because you prefer to look busy when eating at restaurants by yourself.
19. You've been asked if you're a lesbian.
20. You've looked at yourself in the mirror and said, "Hindi naman ako panget."
GIFs sourced from giphy.com
Also read:
10 Things Only People Who Regularly Ride the MRT Would Know
ADVERTISEMENT - CONTINUE READING BELOW
Recommended Videos
Load More Stories