Watch President Barack Obama (sort of) sing "Uptown Funk" + more things you might have missed today
Updates on Mayor Binay's momentary detention, a website that turns your tweets into poetry, and more.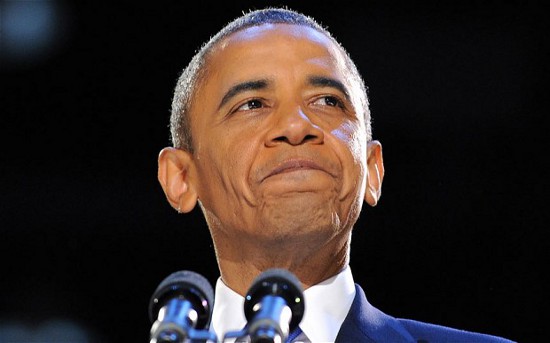 (SPOT.ph) Busy day, Spotters? We quickly recap 10 things you might have missed while you were off the radar.
1. Watch President Barack Obama (sort of) sing "Uptown Funk"
Sadly President Obama doesn't actually sing the Bruno Mars and Mark Ronson hit, but YouTube channel "Baracksdubs" has carefully spliced snippets of the president's speech to create the hilarious illusion. This isn't the first time Obama has been rendered singing pop songs; he's also previously sung "SexyBack" and "Get Lucky."
2. Aquino attends plant inauguration as bodies of slain PNP SAF men arrive in Manila
On Thursday, the remains of the 42 elite officers killed in an encounter at Maguindanao arrived at Villamor Air Base and were bestowed with arrival honors from the Philippine National Police. Meanwhile, President Benigno Aquino III was in Laguna, attending the inauguration of Mitsubishi Motors Corporation's new manufacturing plant. When netizens questioned the president's absence, deputy presidential spokesperson Abigail Valte explained that Aquino was not scheduled to attend, and will instead be at the necrological services on Friday.
3. Senate Subcommittee releases Junjun Binay
After a three-hour detention on Thursday, the Senate Blue Ribbon Subcommittee released Makati Mayor Junjun Binay, despite a citation for contempt and his refusal to answer questions from the panel. "Since the order of arrest has been satisfied, your manifestation (not to answer questions) is noted. You lose your chance to give your side, you are free to go," said panel head Senator Aquilino Pimentel III.
ADVERTISEMENT - CONTINUE READING BELOW
The next hearing is set for February 12.
4. Sony and Spotify to provide music services for PlayStation
Say goodbye to Sony's Music Unlimited and hello to the new premium music service PlayStation Music, which offers over 30 million songs as background music to PlayStation games. Sony customers paying for Spotify through PlayStation Music will be able to access the streaming service across various devices, including smartphones and tablets. The service will launch in 41 countries after Music Unlimited closes on March 29.
5. A website turns your tweets into ridiculous poetry
If you've always thought your clever tweets were art, you can now take it a step further and turn them into actual poetry. Poetweet will scan all your tweets and turn them into an art form. You can even choose between a sonnet, a rondrel, or an indriso.
CONTINUE READING BELOW
Recommended Videos
6. Watch a supercut of around 60 songs that say "whoa oh oh"
What do 60 pop and indie songs from 2006 until today have in common? Apparently, it's the line "whoa oh oh" and it's not even exactly a lyric to begin with. The video, which was first shared on the website Reddit, includes tracks from Maroon 5, Selena Gomez, The Killers, and Fun.
7. Lindsay Lohan tries to pass off meet-and-greets as community service
Lindsay Lohan has been accused of trying to pass off meet-and-greets with fans as some of the 80 hours of community service she was supposed to perform. "I'd love to hang out with a celebrity all day and see their life, but that's not community service," said prosecutor Terry White, who has until February 18 to prove Lohan did not fulfill the mandatory hours she was supposed to spend benefitting the community. She may face jail time if the prosecution can establish she didn't complete her requirements.
ADVERTISEMENT - CONTINUE READING BELOW
8. MJ Lastimosa on national costume: "I'd rather keep my mouth shut."
The Internet certainly wasn't shy about expressing their opinion on Miss Universe contender MJ Lastimosa's much-panned national costume. She, on the other hand, chose not to comment on the matter, saying, "I'd rather keep my mouth shut." An answer worthy of a pageant queen.
9. 10 Things Only People With Tattoos Would Know
Getting a tattoo is a big decision, from the time you finally decide on a design to the realization that you will always hear certain comments from people. Here are 10 things  people will tattoos deal with on a fairly daily basis.
10. 10 Awesome Cake Artists in Manila to Try for Your Next Celebration
Planning a huge party any time soon? Whether it's a fancy dinner, a birthday party, or even a wedding, make a statement with a cake that truly stands out and guests will remember for a long time.
Share this story with your friends!
---
Help us make Spot.ph better!
Take the short survey
Load More Stories