Gifted Children of the 90s: Where are they now?
Twenty years later, they're still awesome.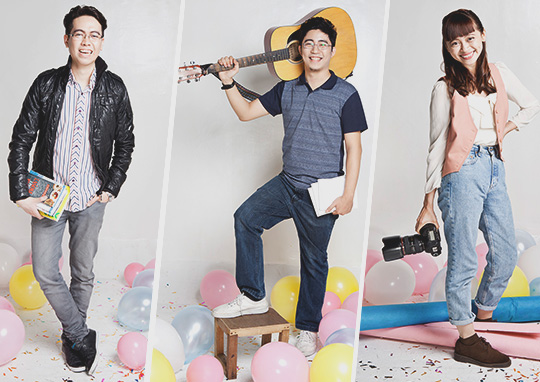 In the mid-90s, three brilliant youngsters were thrust into the national spotlight. They were called the Gifted kids.
Who could possibly forget the young boy who recited a Filipino poem perfectly, the other young boy who was amazed by the cosmos and spoke of it in detail, and the young girl who recited the functions of the cardiovascular system as a professional would? Back in 1995, Francis "Kiko" Galura III, James Flores and Shaira Luna amazed us with their superior abilities.
ADVERTISEMENT - CONTINUE READING BELOW
Fast forward two decades and the three gifted kids have become multi-talented, unique individuals. Kiko, who could recite poems eloquently, now gives voice to other storytellers as a publisher. James, who was once a young astronomer mesmerized with the beauty of space is now helping children bring out the best in them as an Advocate for Gifted Children. Shaira who mastered the human anatomy at an early age, now captures the human form through photography.
Supporting a Gifted Child
Growing up, Kiko, James and Shaira admitted that aside from their innate gifts, it was their parents' support that encouraged them to reach greater heights-and without sacrificing their childhood.
"Being labeled gifted didn't bother me that much, mostly because I grew up understanding that every person has the capability to excel at something. My family didn't really make me feel like there were public expectations that I had to live up to and I'm grateful for that. It gave me the freedom to enjoy my youth like most kids," shared Kiko.
ADVERTISEMENT - CONTINUE READING BELOW
James added that being with friends assured him that he is on the right track and that they are always there for him through the good times and the bad. "I fight stress with food, games and definitely friends. It's as simple as that," he said.
Shaira stated that she made it this far through to the attention she received from her family and other people who helped her in developing her skills. She clearly remembers how their support helped her deal with hectic schedules when she was studying here and abroad. "I had so many extra-curricular activities back then and I was overwhelmed by the extra attention I got."
A Heart for Others
While growing up, the three discovered that they can also use their skills for the benefit of many and not just themselves. This is very much evident in their chosen careers and vocations.
Kiko's eloquence didn't end with poems and other literary masterpieces. A communications major, Kiko quickly found other avenues for his creativity as he grew up and after graduation, he worked in an advertising agency. Just two years ago, Kiko accepted an offer to become a publisher of a leading media company. The boy wonder that made the nation swoon with a poem is now the voice of other storytellers such as himself.
ADVERTISEMENT - CONTINUE READING BELOW
James, on the other hand, is currently finishing his MA in Clinical Psychology. In between studies, he serves as a musical director of their church on Sundays. "There are many times when life gets really hard, but we should always remember that things do get better. Keep on pursuing your goals and dreams and don't let anyone stop you because each and every one of us is special," he says.
While twenty years ago, the young James was just fascinated with the brilliance of the stars, these days, he sees brilliance in every one as an Advocate for Gifted Children.
Shaira's body of work boasts of advertisements, fashion portfolios, editorials and campaigns, profiles and portraits of showbiz and political personalities. She says that she loves photography so much that she doesn't mind if her schedule spills over to a Sunday. She is now one of the most talented, sought after photographers of her generation.
ADVERTISEMENT - CONTINUE READING BELOW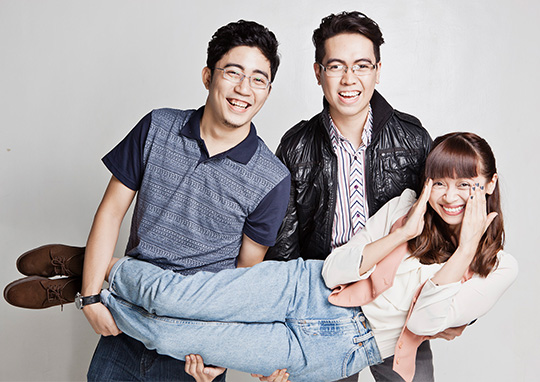 The Gifted Movement Continues
The gifted kids sure turned up alright. They now carry on with their advocacies as grown-ups and are all determined to improve their own talents. They encourage others to do the same.
"It's not enough that you are born with a gift; you've got to put in the hard work, too. Make a conscious effort to nurture your gifts and go after every opportunity to get better. This way you can let your spirit soar while your feet remain firmly on the ground," advised Kiko.
ADVERTISEMENT - CONTINUE READING BELOW
For James, the pursuit of dreams is the one thing that matters most regardless if one is deemed "gifted" or not. "Keep on pursuing your goals and dreams and don't let anyone stop you because each and every one of us is special. No one, not even ourselves should say otherwise."
Shaira, on the other hand, offers that everyone who wants to be successful in life should always be curious and tenacious. "Continue feeding your curiosity, keep your eyes open, develop good work and professional ethics and lastly, persevere without losing a heart. Learn from the journey."
Equipped with the right mindset and blessed with flourishing careers, things could only get better for these bright, young individuals.
Today's parents can direct their kids to the same nurturing path: by fostering a supportive environment, providing constant reassurance, allowing room for growth, and administering proper nourishment.
Promil Pre-School believes in nurturing the gifts of all children through proper care, proper nutrition, and support from parents, so that he or she may reach his or her full potential. With the right balance of this Recipe of Giftedness, excellence can be achieved.
ADVERTISEMENT - CONTINUE READING BELOW
Load More Stories