Funny memes from Katy Perry's Super Bowl halftime performance + more things you might have missed today
Updates on the Mamasapano operation, check out the new trailer for "Jurassic World," and more.
(SPOT.ph) Busy day, Spotters? We quickly recap 10 things you might have missed while you were off the radar.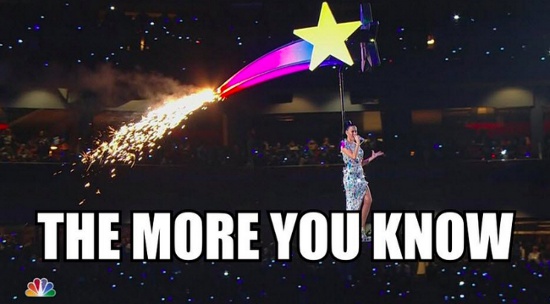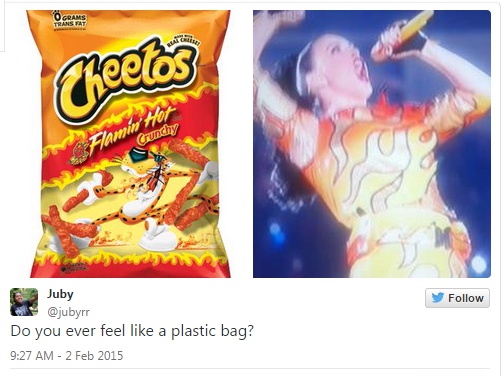 ADVERTISEMENT - CONTINUE READING BELOW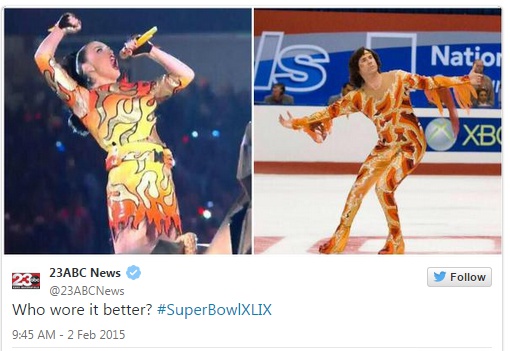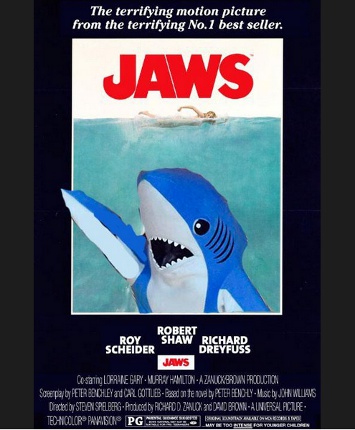 ADVERTISEMENT - CONTINUE READING BELOW
1. Funny memes from Katy Perry's Super Bowl halftime performance
It's practically a given that any performance as outrageous or spectacular as Katy Perry's would inspire the Internet to create memes. Some compared her to the "The More You Know" meme, others said she looked like Will Ferrell's character in Blades of Glory, and some thought her performance was a sequel to The Adventures of Shark Boy and Lava Girl.

2. Palace tells Purisima to break his silence
Palace Communications Secretary Sonny Coloma has urged the suspended Philippine National Police (PNP) Chief Alan Purisima to speak up on the Maguindanao operation. President Aquino confirmed last Wednesday that Purisima coordinated with him on the operation of the PNP Special Action Force (SAF) commandos before his suspension in December.
An official from the Office of the Ombudsman, meanwhile, said Purisima can be removed from service if it is proven that he was calling the shots in the deadly operation.
ADVERTISEMENT - CONTINUE READING BELOW
3. Lawmakers to file bills for creation of truth commission
Senators and the House of Representatives came together on Monday to push for an "independent and credible" truth commission to probe the killing of the 44 members of the PNP-SAF in Maguindanao. Senator Teofisto Guingona III, chair of the Senate Blue Ribbon Committee, said he would file a bill in the Senate and Anak Mindanao (AMIN) Party List Representative Sitti Turabin-Hataman would file a House counterpart of the measure this Monday.
4. Rehab of MRT toilets and elevators to start this year, says officials
According to Department of Transportation and Communications (DOTC) officals, the rehabilitation of elevators, escalators, and toilets in the MRT system will start this year. DOTC Secretary Jun Abaya explained that the elevators and escalators will be replaced, and that the old units are now obsolete.
Meanwhile, the MRT Director for Operations Renato San Jose said that cleanliness and maintenance of the comfort rooms are the responsibility of the maintenance provider, adding that improvements are expected to be finished early next year.
ADVERTISEMENT - CONTINUE READING BELOW
5. A new and exciting trailer for Jurassic World has been released
Amid a series of new movie trailers that dropped during the Super Bowl, Jurassic Park made a lasting impact with a new and terrifying genetically-engineered dinosaur. The formidable creature "kills for sport" and wreaks havoc on the fictional theme park's guests. Chris Pratt, of course, gives an ominous warning before saving the day. The film is set to hit theaters on June 2015.
6. The Pirate Bay returns online
The Pirate Bay, a popular torrenting site, came back online Sunday after Swedish authorities shut it down in December. According to reports, the site's relaunch comes with a new logo of a phoenix, and is a "slimmed-down version" that doesn't require administrators and moderators.
7. The scientist who helped develop the pill has passed away
Carl Djerassi, a 91-year-old Stanford chemist who helped develop the birth control pill, passed away from cancer last Friday (January 30). His work led to the world's first oral contraceptive in 1952, giving women the option to "control pregnancies." He was inducted into the National Inventors Hall of Fame and received the presidential National Medal of Science.
ADVERTISEMENT - CONTINUE READING BELOW
8. Justin Timberlake and Jessica Biel are expecting their first child
It was a very happy 34th birthday for Justin Timberlake, who also announced that he and his wife Jessica Biel are expecting their first child. He posted a photo of him kissing Biel's baby bump and called his baby, "the greatest gift ever."
9. 10 Local Bands You Should Follow in 2015
New music alert! The local music scene is teeming with talent, and we've rounded up 10 local bands that should be on your radar. Trust us on this one.
10. 20 Things Only NBSBs Would Know
We know it's the love month and all, but we salute you, NBSBs. Here's to you and what you have to endure from nosy relatives, well-meaning friends, and the rest of the world. You're not alone.
Recommended Videos
Load More Stories