Watch Katy Perry, Sam Smith, and other musicians read mean tweets about themselves + more things you might have missed today
Noble Peace Prize nominees, Purisima set to testify in Mamasapano probe, and more.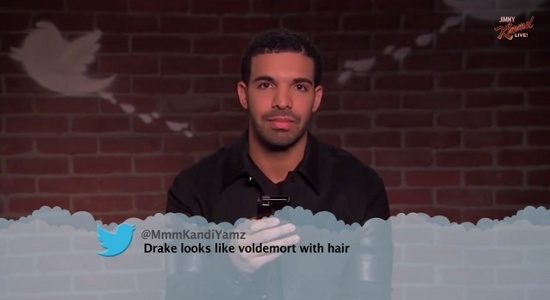 (SPOT.ph) Busy day, Spotters? We quickly recap 10 things you might have missed while you were off the radar.
1. Watch Katy Perry, Sam Smith, and other musicians read mean tweets about themselves
On the newest installment of Jimmy Kimmel's Mean Tweets series, he enlists musicians like Drake, Lady Gaga, Britney Spears, Josh Groban, and Ariana Grande to read out loud the cruel and often insulting comments about them. For our viewing pleasure, of course.
ADVERTISEMENT - CONTINUE READING BELOW
2. Board of Inquiry on Mamasapano clash takes testimonies of nearly 300 witnesses
The PNP's Board of Inquiry (BOI) investigating the Mamasapano clash has taken testimonies from nearly 300 eyewitnesses composed of government troops and civilians, said the panel chairman Monday. The sworn statements are mostly from officers and personnel of the Philippine National Police-Special Action Force (PNP-SAF) who took part in the operation, Armed Forces of the Philippines key officers and personnel in central Mindanao.
Meanwhile, PNP officer-in-charge Deputy Director General Leonardo Espina said the board would determine if the officers who led the SAF operations were "administratively or criminally liable."
3. Purisima to testify in Senate probe on Mamasapano clash
Suspended PNP Chief Alan Purisima will be testifying in the Senate inquiry on the Mamasapano "misencounter" that led to the deaths of 44 PNP-SAF officers. According to his legal counsel, lawyer Kristoffer James Purisima, the official is currently in the country and will "definitely" be attending the hearing on February 9 and 10.
ADVERTISEMENT - CONTINUE READING BELOW
4. Pope Francis, Edward Snowden, and more among Nobel Peace Prize nominees
Pope Francis has been nominated for the 2015 Nobel Peace Prize for "stressing social justice and care for the environment," while f0rmer US spy agency contractor Edward Snowden, who leaked details of US electronic surveillance, was recognized for "showing how citizens are monitored." A Russian publication critical of President Vladimir Putin has also been recognized for "its work to expose corruption."
5. Funds pour in for US man who walks 21 miles to and from work
After a newspaper reported on a 56-year-old man in Detroit who walks 21 miles to and from work, more than $90,000 has been donated to help him buy a car and pay for insurance. When asked about a government program that offered a bus to drop him off, James Robertson said, "I'd rather they spent that money on a 24-hour bus system, not on some little bus for me. This city needs buses going 24/7. You can tell the city council and mayor I said that."
ADVERTISEMENT - CONTINUE READING BELOW
According to the report, Robertson rides the bus to work, but because the route doesn't extend all the way, he treks daily. He's also had perfect attendance for more than 12 years.
6. Someone recreated Katy Perry's dancing shark with a flipbook
Still can't get over those scene-stealing dancing sharks from the Super Bowl? Neither can the Internet. A flipbook artist who goes by the moniker The Flippist captured the performance in a series of adorable illustrated pictures.
7. Pimentel wants a modern penitentiary complex to replace "outdated" prisons
Senator Aquilino "Koko" Pimentel III is pushing for a "modern" national penitentiary, saying, "All prisoners should be treated with respect due to their inherent dignity and value as human beings." He cited the New Bilibid Prison in Muntinlupa, site of a recent controversial scandal, with its "inadequate and poor maintenance" has resulted in bloody fights and the "proliferation of criminal activities."
ADVERTISEMENT - CONTINUE READING BELOW
8. Whitney Houston's daughter is fighting for her life, says her family
According to her family's statement, Bobbi Kristina Brown is currently fighting for her life after she was found face down and unresponsive in a bathtub. The daughter of the late singer (who was found dead in a hotel bathtub in 2012) and Bobby Brown is confined in a hospital and surrounded by family.
9. 10 Celebrity Homes We Want to Live In
Who doesn't dream about living the life of the rich and famous? We know we do. We took a peek inside the lavish homes of some famous celebrities, including Coco Martin, Daniel Padilla, and Toni and Alex Gonzaga.
10. The SPOT.ph Gift Guide: 30 Valentine's Day Gift Ideas for Every Personality
Valentine's Day is just around the corner. If you're still scrambling to find the perfect gift for your girlfriend, don't despair. We've rounded up 30 ideas fit for every budget and personality.
ADVERTISEMENT - CONTINUE READING BELOW
Recommended Videos
Load More Stories