To Kill A Mockingbird author Harper Lee will publish a second book + more things you might have missed today
A BGC condo collapses, P-Noy is reportedly unfazed by your criticism, and more.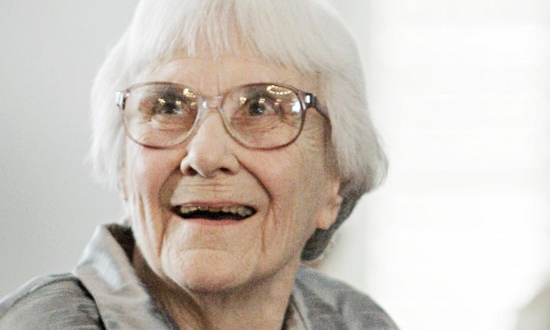 Photo via The Guardian
(SPOT.ph) Busy day, Spotters? We quickly recap 10 things you might have missed while you were off the radar.
1. To Kill A Mockingbird author Harper Lee will publish a second book
It turns out that To Kill A Mockingbird won't be Harper Lee's first and only published book. Publisher Harper Collins announced Tuesday that the Pulitzer Prize-winning author will publish Go Set A Watchman, a novel that she completed in the '50s. The 304-page book is Lee's first work in print after over 50 years, and is essentially a sequel to her other book. The new novel is set to be released this July.
ADVERTISEMENT - CONTINUE READING BELOW
2. Aquino "unfazed" by widespread outrage, says spokesman
Following widespread backlash after the Mamasapano massacre, the Palace said Wednesday that President Benigno Aquino III is handling the criticism with "equanimity and objectivity." Talking about the president, Communications Secretary Herminio Coloma said, "as the father of the nation, he could not let his anger or emotion get the better of him because we have to know the whole truth, since this will pave the road to justice."
He continued, "Let's wait for the complete narration of facts and at the right time, he will express his position on these matters."
3. P-Noy orders DOJ to probe Mamasapano clash
On Tuesday, Justice Secretary Leila de Lima said that P-Noy instructed the Department of Justice (DOJ) to conduct a parallel investigation on the Mamasapano clash. She added that the probe will focus on a "case buildup" to "prepare the appropriate or necessary criminal charges against those maybe identified or determined to be responsible."
ADVERTISEMENT - CONTINUE READING BELOW
She has also created a joint task force composed of members of the National Bureau of Investigation and the National Prosecution Service that will conduct the probe.
4. 2 dead, 11 hurt as condo floor in BGC collapses
Two construction workers were killed and 11 others injured after a condominium's floor collapsed Wednesday morning. The floor of "The Suites" condo was under construction when the incident happened at around 8 a.m. Initial reports said the foam board supporting the floor gave way, causing the collapse.
5. Haven't seen all the Best Picture nominees this year? Watch little kids reenact them instead
The Oscars are in less than a month! If you haven't caught up with this year's Best Picture nods, don't worry. CineFix has recruited some talented little kids to reenact scenes and basically summarize movies from The Theory of Everything to Boyhood, and The Grand Budapest Hotel.
ADVERTISEMENT - CONTINUE READING BELOW
6. Senator Ejercito says Aquino should step up, and not resign
Senator JV Ejercito doesn't want the President to resign, saying that the move will just "worsen divisiveness and create political instability, as evidenced by removing presidents from office." Instead, he advised that P-Noy "shape up, be more sensitive, and have empathy" towards the end of his term.
Ejercito's own father, then-president and now Manila Mayor Joseph Estrada, was ousted in 2001.
7. At least 15 dead as Taiwanese plane crashes in Taipei
A TransAsia plane departing from Taipei crashed into a river near the terminal after coming into contact with an elevated roadway. The aircraft, which had 58 passengers onboard, suffered 15 casualties according to reports. Rescue operations are ongoing and first responders in rubber boats are currently at the scene trying to enter the aircraft.
8. A teenager chopped off his hand to cure Internet addiction
Here's your dose of WTF news for the day. According to a report from The Telegraph, a teenager in China has chopped off his hand in the hopes of curing his Internet addiction. The report said the 19-year-old severed his left hand with a kitchen knife, and doctors tried to reattach it but are unsure if he will be able to use it again.
ADVERTISEMENT - CONTINUE READING BELOW
9. 10 Valentine's Day Cards You Can Send to Yourself
Single this year? Skip the pity party! We're here to remind you that you don't need to be miserable to find true love. Dedicate the most romantic day of the year to the person you should give all your love and attention to...yourself.
10. 10 Romantic Restaurants for Proposing in Manila
Thinking of popping the big question? Restaurants are always a viable option; some can accomodate grander gestures, while others will cater to your need for privacy. We round up 10 venues perfect for that big step forward in your relationship.
Recommended Videos
Load More Stories