Mar Roxas tells P-Noy to fire Purisima...LOLJK!
The DILG Secretary finally does something that the public likes, but it probably didn't actually happen IRL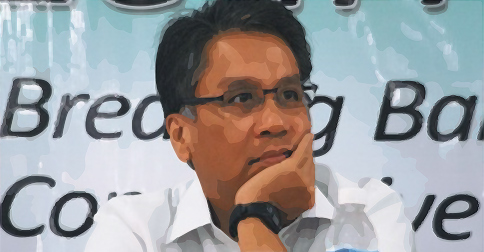 (SPOT.ph) The headlines could have been in big, beautiful letters: MAR ROXAS TELLS P-NOY TO FIRE PURISIMA. Sensational, yes, but it would've proven that the DILG Secretary is capable of doing something that actually makes sense-something that couldn't easily be dismissed as posturing. If only the Manila Standard story were completely factual.
ADVERTISEMENT - CONTINUE READING BELOW
Imagine, Roxas in a meeting, telling P-Noy-whose action can never stain the glow of Cory magic-that he must fire suspended PNP Chief Alan Purisima:
"If you don't fire Purisima, babagsak ka. That would trigger your downfall, Mr. President...This is the least that we can do for the families who are hurting and start to show the government is sincere and is doing something to ensure that justice is served. We promised that justice be served."
Such conviction! Does it sound epal-ish? Well, yeah. But it's the kind of epal move one can forgive, because the families of the fallen officers do deserve justice. (Of course, it's pretty obvious that Mr. President will experience a slight drop in ratings at the most. Who has the actual patience and determination to remove P-Noy from power and hand the presidency to His Excellency Jejomar Binay?)
The Manila Standard article goes on to describe the theatrical end to the purported meeting. Secretary Roxas allegedly walked out after P-Noy refused his advances advice and he walked out, slamming the door behind him.
ADVERTISEMENT - CONTINUE READING BELOW
What. A. Story.
Secretary Roxas would've earned a bit of respect back from the people...but according to the Palace, this meeting never took place. We're thinking that if it did, there should probably be a meme about it now.
Load More Stories