Birdman, Eddie Redmayne, others win big at 2015 Oscars + more things you might have missed today
Purisima allegedly sent false information to P-Noy, the Pacquiao and Mayweather fight is happening, and more.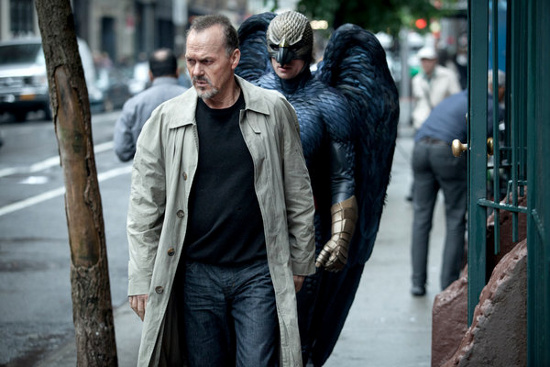 (SPOT.ph) Busy day, Spotters? We quickly recap 10 things you might have missed while you were off the radar.
1. Birdman, Eddie Redmayne, others win big at 2015 Oscars
Birdman soared in the 2015 Academy Awards, scoring wins in major categories like Best Picture, Best Director, Cinematography, and Original Screenplay. Meanwhile, Eddie Redmayne and Julianne Moore went home with the Best Actor and Actress awards, respectively. Big Hero 6 bagged the award for Best Animated Feature Film.
ADVERTISEMENT - CONTINUE READING BELOW
2. Purisima sent false information to P-Noy via text
During the Senate Hearing on Monday, Senator Chiz Escudero grilled Alan Purisima about the updates he sent on the Mamasapano clash. It was revealed on the Senate floor that Purisima had assured the President that the SAF troopers had enough support, despite the fact that they...didn't.
3. New traffic scheme in Intramuros to be implemented on March 2
The Bureau of Immigration posted a new traffic scheme for Intramuros to maintain an orderly flow within the tourist spot. Beginning March 2, "Vehicles can no longer pass by the portion of Sto. Tomas Street in front of Manila Cathedral" and certain streets are now strictly one-way. Read the new rules here.
4. Transportation Secretary Jun Abaya says replacing MRT rails may take up to four months
The Department of Transportation and Communications is mulling over the rehabilitation program for the MRT and is eyeing shortened operating hours on weekends. The proposed shortened hours would mean that the MRT will close at 9 p.m. on Saturdays and open at 12 noon on Sundays to give way to repairs.
ADVERTISEMENT - CONTINUE READING BELOW
5. Joan Rivers mysteriously missing from the Oscars' In Memoriam segment
More than a couple of people noticed that comedienne and Fashion Police host Joan Rivers was absent in the In Memoriam segment of the Academy Awards. Fans weren't too delighted.
6. Fight with Manny Pacquiao is just like any other, according to Floyd Mayweather
The date for the fight is set and for Floyd Mayweather, it's nothing special. The boxer confidently said that people only need to look at his record to see that he outclasses Pacquiao and added that the "Fighting Congressman" will just be victim no. 48 for him.
7. Portions of EDSA will be closed on February 25
MMDA Chairperson Francis Tolentino announced that the northbound lane of EDSA in Ortigas, Mandaluyong would be closed from 11 a.m. to 1 p.m. on February 25, to give way to he 29th anniversary celebration of the People Power Revolution.
8. Marion Cotillard, Melanie Laurent, and Jemery Irons to join French President for Philippine climate tour
ADVERTISEMENT - CONTINUE READING BELOW
The President of France, Francois Holland, is reportedly bringing a star-studded entourage on February 26 as he pays the Philippines a visit to discuss steps to address the effects of climate change.
9. 10 Best Opening Numbers From the Oscars
From this year's musical number to Hugh Jackman's "low-budget" song and dance in 2009, watch these awesome opening numbers from the Oscars.
10. 10 Must-see Moments From the 2015 Oscars
We watched Hollywood's biggest night and rounded up 10 must-see moments from the ceremony, including Dakota Johnson's red carpet comment and Lady Gaga's impressive musical performance.
Recommended Videos
Load More Stories