10 Ads That Created Controversy (2015 Edition)
We list more ads that made people cringe.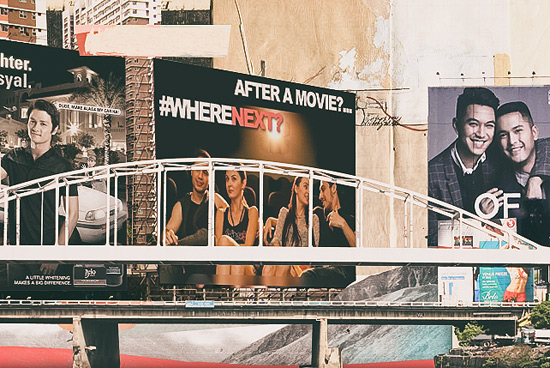 (SPOT.ph) Marketing, by default, is the business of making people talk about the product and, eventually, make a purchase. Most companies know that the secret to this is equating your brand with happiness and love. Others...well, they take the road less traveled. Why keep things simple when you can push the boundaries of advertisement (and also push certain people's buttons)?
ADVERTISEMENT - CONTINUE READING BELOW
We've already experienced 50% Pinoy pride, 50% arguably racist billboards of a clothing company, and a telephone company that wants to bring you to the point of sheer, sweaty ecstasy. Here are 10 more ads recently inducted into the Hall of Notoriety.
Also read: 10 Ads That Created Controversy (2012)
1. Racy taglines for a fashion show.
Before the Coco Martin scandal involving a leash, there were the billboards along EDSA featuring sexy people being sexy with what MMDA Chairperson Francis Tolentino described as "offensive" captions (e.g. "Come and Play"). Groups like the Catholic Bishops' Conference of the Philippines and Gabriela further criticized the ads for commodifying hot bodies (it's worth noting that these organizations are mum about fat-shaming billboards) and said that words like "Temptation Awaits" are likely to cause accidents and heinous acts.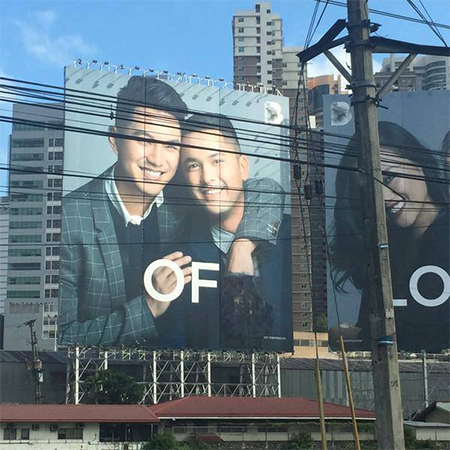 ADVERTISEMENT - CONTINUE READING BELOW
2. Paint their hands back or paint their hands black?
It started with mock-ups circulating the Internet-received well and praised for their message of love. Then, things began to smell like the river they towered over. Friday before Valentine's Day, concerned citizens took to social media to express their outrage when they saw that expectation did not meet reality. The billboard featuring Vince Uy and Nino Gaddi had this mysterious black paint obscuring their hands, which were locked in a loving manner. Artists quickly rectified the situation and a mighty hashtag was born. But, plot twist, a confusing statement from Bench after rumors of a "marketing stunt" surfaced, spoiling the fun and the beautiful thought behind both the campaign and #painttheirhandsback was buried under the scandal.
3. Diapers and Philippine history.
Mayor Paz Radaza of Lapu-Lapu City didn't like the idea of her city's namesake being linked to diapers and demanded that the commercial be pulled from the air. That's aside from a public apology for turning the hero into a joke. Some people thought Mayor Radaza didn't need to be too riled up over the ad, but the Mayor stood her ground and said, "Distorting history and making the Battle of Mactan look funny on TV is a lame attempt to promote a product."
ADVERTISEMENT - CONTINUE READING BELOW
4. Shame on whom?
When they conceptualized the ad, we're sure they were expecting a strong response. Because when you put out an image of a doctor sitting on the shoulders of a teacher with tax information right beside them, you're not exactly trying to be subtle. Feathers were ruffled and the group Doktor ng Bayan called it outright bullying. Despite this, the BIR ad continued to run and they even went after other professionals (like accountants and lawyers).
ADVERTISEMENT - CONTINUE READING BELOW
5. Where next? Off the walls!
For the love month, a motel came up with these ads that asked the simple question: #WhereNext? (Yes. With a hashtag, because people need that in their lives now.) The billboards caught the attention of Father Tony Navarette of the San Juan Nepomuceno de Malibay Parish in Pasay City, who thought that it was an invitation for young people (who else uses hashtags so prolifically?) to commit "something bad or immoral." Bye-bye billboard.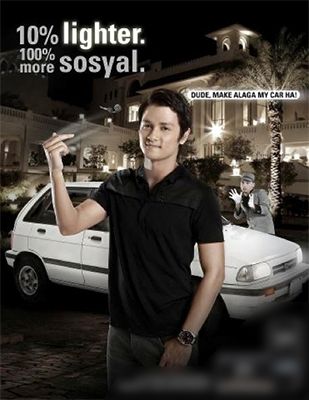 ADVERTISEMENT - CONTINUE READING BELOW
6. Whiter and whiter still.
Apparently, whitening will also mess with your syntax in a way that would make a Grammar Nazi's blood boil. But despite the touch of humor in the campaign, an apology became necessary when the proposed billboards were heavily criticized after being launched on Facebook. Dr. Vicky Belo's daughter Cristalle Henares said that they meant to convey the message that the men became more confident after they got whiter, without really referring to class or race issues. Of course, this did not appease people who are irked by the unhealthy obsession about being fairer.
7. Gaga what?
On December 1, 2014, this video promoting abstinence went viral in a very bad way. The moral of this story is that you are never allowed to call anyone stupid if you do not have the balls to follow through and support your claims. Exhibit A: When the excrement hit the ventilation, the creators of this (plagiarized) music video couldn't say much to defend their use of such strong language...nor could they stop the Korean record company from taking legal action against them.
ADVERTISEMENT - CONTINUE READING BELOW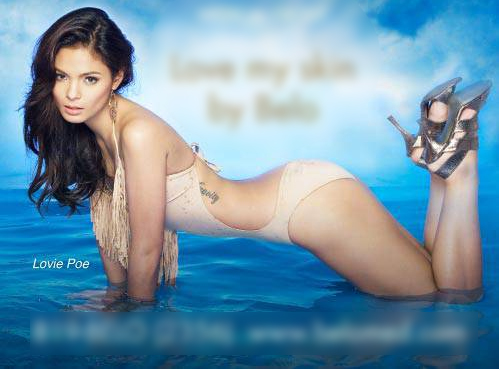 8. Sexy ads are a no-no.
Yes, they spelled Lovi wrong. Maybe that's why this ad didn't fly. This billboard was disapproved shortly after the Philippine Volcanoes were deemed too hot for public consumption. We know what you're thinking: We've seen worse.
ADVERTISEMENT - CONTINUE READING BELOW
9. Ellen Adarna shows you how to drink coffee...or not.
This commercial was banned for being too sexy, but we think it should be banned because it shows Ellen Adarna's incompetence in the art of drinking coffee. It might encourage people to rub fresh grounds on their skin to get a caffeine kick, which could be potentially dangerous if they don't let it cool for a bit.
10. People take spelling seriously.
If you spend enough time in the comments section, you would know that everyone seems to care about spelling very, very much. The makers of this commercial probably thought they found a brilliant way to equate the brand with remittance. Sadly, the Department of Education flagged the message of the ad as irresponsible, claiming that young minds are impressionable and kids might think they'd be applauded if they spell something wrong. Kids, people will vilify you if you make a typo. Remember that.
ADVERTISEMENT - CONTINUE READING BELOW
Also read: 10 Ads That Created Controversy (2012)
Load More Stories