Watch Ed Sheeran cover Christina Aguilera's "Dirrty" + more things you might have missed today
MRT to shut down this weekend, P-Noy tells the public to "support peace in Mindanao," and more.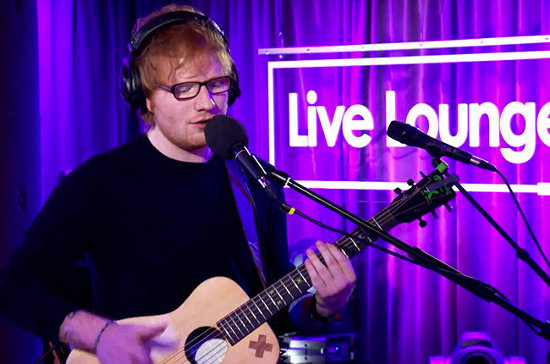 (SPOT.ph) Busy day, Spotters? We quickly recap 10 things you might have missed while you were off the radar.
1. Watch Ed Sheeran cover Christina Aguilera's "Dirrty"
If you needed more reason to love Ed Sheeran, you should probably click "play." The British singer-songwriter dropped by BBC Radio 1 to put his soulful spin on Christina Aguilera's "Dirrty."
ADVERTISEMENT - CONTINUE READING BELOW
2. Giuliana Rancic issues on-air apology for "outrageously offensive" comments
E! News host Giuliana Rancic has received flak for comments she made during Fashion Police and went on-air to make an apology. "I didn't intend to hurt anybody, but I've learned it is not my intent that matters. It's the result. And the result is that people are offended, including Zendaya, and that is not okay," she said.
During the telecast, Rancic commented, "I feel like she smells like patchouli oil and weed," referring to celebrity Zendaya Coleman's dreadlocks (also referred to as "locs"). Following the comments, Zendaya blasted Rancic on Twitter, saying, "To say that an 18-year-old young woman with locs must smell of patchouli oil or 'weed' is not only a large stereotype but outrageously offensive."
3. Ryan Gosling spent Oscars night at Disneyland
Ryan Gosling may be an A-lister, but he decided to skip the high-profile parties for the happiest place on Earth. And he was joined, not by his girlfriend Eva Mendes, but by director Guillermo Del Toro. The two were spotted in the theme park's race tracks. We're still trying to figure out how the unlikely friendship between these two happened.
ADVERTISEMENT - CONTINUE READING BELOW
4. MRT to shut down this weekend for rail replacement
The Metro Rail Transit (MRT) will close early on Saturday, February 28, at 9 p.m. and open later the next day at 12 p.m. for rail replacements. According to officials, 150 meters will be replaced over the weekend between the Taft and Magallanes stations.
5. P-Noy tells public: Support Bangsamoro law, peace in Mindanao
On Wednesday, President Benigno Aquino III encouraged the public to "trust the peace process" with the Moro Islamic Liberation Front (MILF) and push for peace in Mindanao. "Sa mga nagsasabi na ihinto na ang peace process, at ang pagpapasa ng Bangsamoro Basic Law, ang tanong natin: Paano nila masisigurado na magkakaroon ulit ng ganitong oportunidad?" he said.
6. Purisima's lawyer says he did not lie to P-Noy
Kristoffer James Purisima, lawyer of resigned Philippine National Police Chief Alan Purisima, said that the latter did not lie to the President about Oplan Exodus, saying, "It is not in PDG Purisima's character to relay inaccurate information to the President. Throughout their decades of professional and personal relationship, PDG Purisima's deportment towards the President has been one of utmost candor, honesty, loyalty, and respect."
ADVERTISEMENT - CONTINUE READING BELOW
7. Roxas orders Espina to probe Revilla, Enrile meeting
DILG Secretary Mar Roxas has ordered Deputy Director General Leonardo Espina to investigate the alleged meeting of detained senators Bong Revilla and Juan Ponce Enrile. "The investigation seeks to validate the circumstances behind some published photos purportedly showing both detained Senators Revilla and Enrile together when they were supposed to be confined in separate detention facilities," Espina said.
8. South Korean Embassy implements stricter requirements for tourist visa
Looking to spend your vacation in South Korea? The Embassy is now requiring four documents that must all be issued within three months of the date of application, namely: Certificate of Employment, Bank Certificate, Bank Statement, and a copy of your Income Tax Return.
9. 10 Looks We Love From the 2015 Rosa Clara Collection
Are you tying the knot any time soon? Rosa Clara's newest collection features gorgeous gowns inspired by the classic glamour of Grace Kelly and Audrey Hepburn. We've picked out our favorites.
ADVERTISEMENT - CONTINUE READING BELOW
10. 10 Restaurants to Calm Your PMS-ing Girlfriend
When it's your girlfriend's time of the month, our best advice is food. Really, really good food. We've rounded up 10 restaurants to make your girlfriend comfortable during this stressful time.
Recommended Videos
Load More Stories