10 Theories About This White/Gold/Black/Blue Dress the Internet is Going Crazy Over
Match crazy with crazy!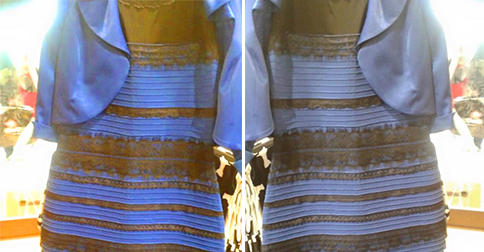 (SPOT.ph) Is this some weird social experiment? We don't know. Is it an optical illusion? Probably not, because a man of science who goes by the name of Neil deGrasse Tyson says optical illusions don't exist. These are merely brain failures.
But! It's Friday. So let's have fun with this dress posted by Tumblr user swiked that's gone viral. We can debate all day about the color (even an ophthalmologist was stumped), but what is the truth behind it? We investigate, SPOT-style.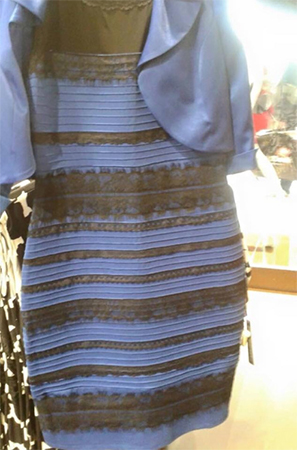 1. It's a test. People who see a certain set of colors are living in the real world and the other half are living in The Matrix. White/Gold pill? Blue/Black pill?
2. It's a dress worn by aliens, like in They Live! Under a certain filter, the real color of the dress is revealed!
3. Only the pure of heart can see the dress' true form.
ADVERTISEMENT - CONTINUE READING BELOW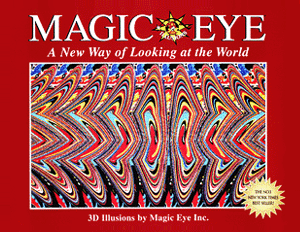 CONTINUE READING BELOW
Recommended Videos
(A visual aid, for the children)
4. It's the first in a line of dresses being made by the folks behind Magic Eye books.
5. "It's a damn prank. Now get off our Internet!"
6. Isn't this the dress Galinda wore? Of course it changes colors. She's magic. The witches are here!
7. It's a mood-dress. The color of the dress changes depending on your mood!
8. Obviously, this is the sign that the end is near. Remember when Moses turned that stick into snake and then back? Repent, sinners.
9. This is that dress from those frickin' rub-and-change Downy commercials!
10. There is no color. Only love.
* Based on reports and research, the arguments for Team Black and Blue are actually winning. There's a picture of a dress, posted by the owner, and Photoshop has spoken. If you adjust the saturation (and just the saturation) of the picture, you're never going to see White and Gold again.
ADVERTISEMENT - CONTINUE READING BELOW
---
Help us make Spot.ph better!
Take the short survey
Load More Stories