So, here's another great reason to feel good about living in the Philippines
Meryl Streep just might consider moving if she sees this list. (Hey, we can hope.)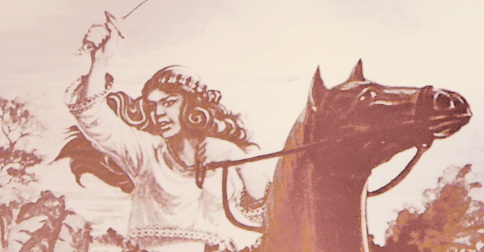 (SPOT.ph) What better way to start Women's Month than with a report stating that the Philippines is one of  "the only two countries [in the Asia-Pacific] with more than 50 female business and government leaders and business owners for every 100 of their male counterparts." Along with New Zealand, Australia, and Singapore, we're also ranked as one of the best countries for women.
ADVERTISEMENT - CONTINUE READING BELOW
CONTINUE READING BELOW
Recommended Videos
Kieran Guilbert's report from Reuters, published by ABS-CBN News, focused on the ability of women to secure leadership roles in both politics and business in relation to their educational background. Countries like India, Sri Lanka, Bangladesh, and South Korea lagged in the survey.
Meanwhile, in the Philippines, "the ratio of female-to-male politicians in the Philippines has doubled in the last nine years." Here are some words of wisdom from those female politicians:

ADVERTISEMENT - CONTINUE READING BELOW
1. "Politics must not remain a bastion of male dominance, for there is much that women can bring into politics that would make our world a kinder, gentler place for humanity to thrive in." - Corazon Aquino, former President of the Republic of the Philippines

2. "I guess there's truth in the saying of Margaret Thatcher that 'If you want something said, you tell a man; if you want something done, ask a woman.' But not to undermine, men always inspire women and it's always a partnership. I am inspired by my father's memory and my father's legacy and what he has done for his countrymen. So I think that balance is important but it is important to allow women to play important roles in all aspects of society, in different categories." - Senator Grace Poe-Llamanzares
ADVERTISEMENT - CONTINUE READING BELOW

3. "Research shows that empowering women benefits society as a whole. When women are educated and empowered economically, their families become healthier, their children go to school, incomes increase, and communities thrive." Senator Miriam Defensor-Santiago

ADVERTISEMENT - CONTINUE READING BELOW
4. "I thank Pope Francis for recognizing the significant role of women in society and his advice to us to listen more to women. Coming from an institution predominantly made up of men, his views favoring increased women's representation are truly inspiring and should be taken to heart by our leaders and people." - Senator Pia Cayetano

ADVERTISEMENT - CONTINUE READING BELOW
5. "Indeed, the Filipina shows no cowardice in the face of challenges. Our women play an important role in my country. They are involved in all sectors of our society. In fact, they are present in more than a hundred countries around the world, caring for children and parents not their own, and operating businesses and industries as part of the force that drives the growth of the global community." - Senator Loren Legarda
Also read:
The Women Behind the Brands: 10 Pinay Entrepreneurs
10 Must-Watch Women Directors in the Philippines
Load More Stories