10 Quick Reads For When You're Stuck in Traffic
Let local books keep you company...and help you keep your cool.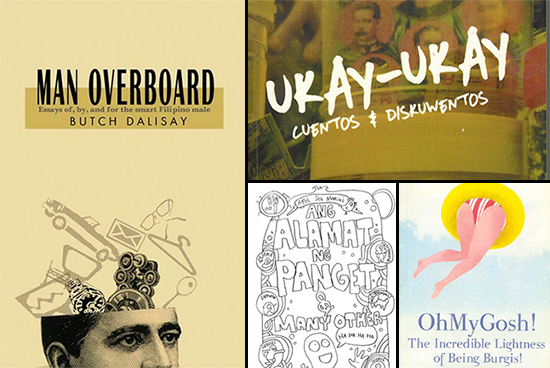 (SPOT.ph) The inevitability of getting stuck in a traffic jam shouldn't be something we're comfortable with, but it doesn't mean we can't make the experience a little more bearable. Calculating the hours we spend in a bus or the train results in frustration over time wasted staring at people's shoes, armpits, or even reading their texts (you've done it, we know). Why not be a little more productive?
ADVERTISEMENT - CONTINUE READING BELOW
CONTINUE READING BELOW
Recommended Videos
Instead of flipping through a social media feed, consider flipping pages. Ah, yes. Books. They make for great DIY decoration...but did you know that they can also help pass time quickly? They can also make you laugh and even enjoy the two-hour trip home.
Also read:
Top 10 Secondhand Bookstores in Metro Manila (2014 Edition)
10 Local Books and Magazines to Check Out Online
10 New Coming-of-Age Novels Worth Reading
10 Classic Children's Books You Should Read as an Adult
10 Unconventional Books Worth Checking Out
10 Inspiring Books to Keep Your Life On Track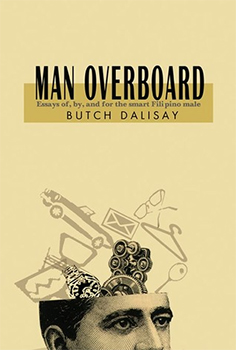 ADVERTISEMENT - CONTINUE READING BELOW
Man Overboard: Essays by, for, and of the Smart Filipino Male by Jose "Butch" Dalisay Jr.
Each essay is roughly two to three pages long and snappily discusses everything man: love of car, love of gadgets, love of self. See also: Literate libido.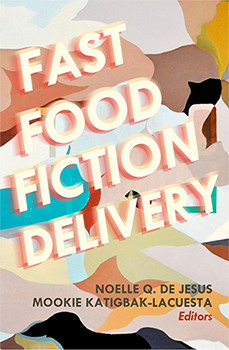 Fast Food Fiction Delivery edited by Noelle Q. de Jesus and Mookie Katigbak-Lacuesta
ADVERTISEMENT - CONTINUE READING BELOW
What is it about? Er, what is not about? The series is a collection of flash fiction from the country's crème de la crème...who would probably cringe at that trite description. (Also worth checking out: the first of the series, Fast Food Fiction)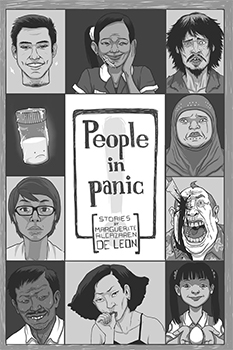 People in Panic by Marguerite Alcazaren de Leon
ADVERTISEMENT - CONTINUE READING BELOW
A short story collection. It is safe to assume that stories involve people. And panicking.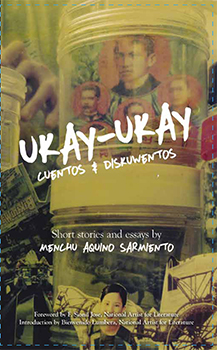 Ukay-Ukay: Cuentos & Diskuwentos by Menchu Aquino Sarmiento
This book features a foreword by F. Sionil Jose and is introduced by Bienvenido Lumbera. They didn't write the stories, but were impressed enough by Sarmiento's slice-of-life fiction and excellent execution of satire.
ADVERTISEMENT - CONTINUE READING BELOW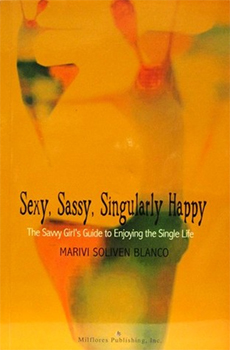 Sexy, Sassy, Singularly Happy: The Savvy Girl's Guide to Enjoying the Single Life by Marivi Soliven Blanco
An insightful and funny read about the pleasure of being alone? We're in!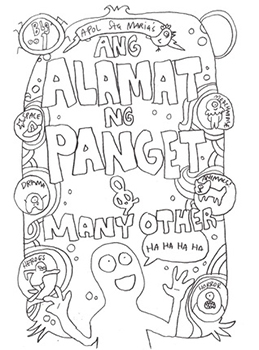 ADVERTISEMENT - CONTINUE READING BELOW
Ang Alamat ng Panget & Many Other by Apol Sta. Maria
If you're more visual, let this collection of short comic strips help you crack a smile. Some of them don't make sense. Like the poor traffic in EDSA.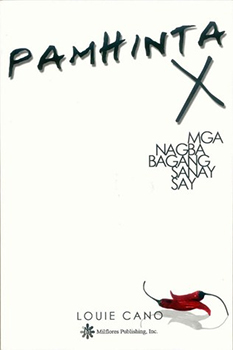 Pamhinta X by Louie Cano
Essays about being gay. Hilarious essays about being gay.
ADVERTISEMENT - CONTINUE READING BELOW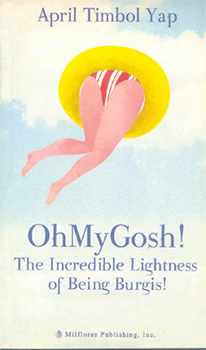 OhMyGosh! The Incredible Lightness of Being Burgis by April Timbol Yap
After she amuses you with these funny essays about our burgis problems in the Third World, you can also pick up Stressed in the City, for more cheeky observations on urban living.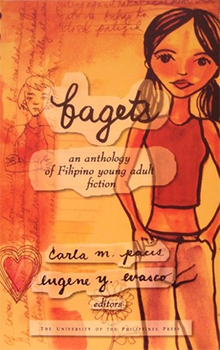 ADVERTISEMENT - CONTINUE READING BELOW
Bagets: An Anthology of Filipino Young Adult Fiction edited by Carla M. Pacis and Eugene Y. Evasco
Had enough of John Green and Rainbow Rowell? Check out this collection of teen-oriented stories that's a little closer to home.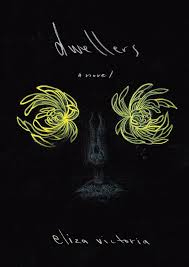 Dwellers by Eliza Victoria
This is for when the traffic isn't budging an inch and you need to escape to a fantastic world, where possessions take place and the supernatural is nearly tangible. Reading it alone makes the chills worse, which is why we're recommending that you read it in public. Where you're surrounded by people. Who may or may not be already possessed. Dun, dun, dun.
ADVERTISEMENT - CONTINUE READING BELOW
Also read:
Top 10 Secondhand Bookstores in Metro Manila (2014 Edition)
10 Local Books and Magazines to Check Out Online
10 New Coming-of-Age Novels Worth Reading
10 Classic Children's Books You Should Read as an Adult
10 Unconventional Books Worth Checking Out
10 Inspiring Books to Keep Your Life On Track
Load More Stories