Dear DOTC: 10 Thoughts From Concerned Commuters
We need to talk about a few things.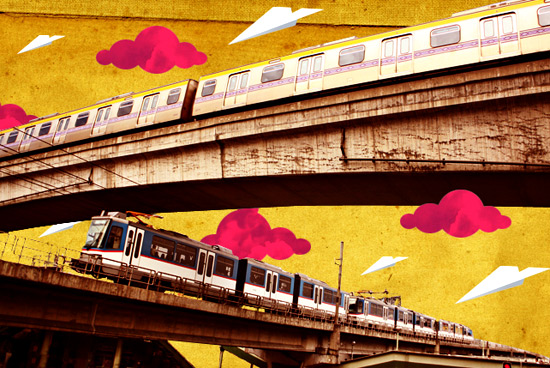 (SPOT.ph) First of all, we're happy that the bathrooms are getting fixed. Cool. Great. Now we can pee. Because that's exactly what we look for when we go to the train station. We don't want hand rails so we don't fall like dominoes or a screen that tells us where the next train is and how many minutes we'll have to wait for it. Are escalators or elevators even that important? It's not like pregnant women and the eldery use the train...no, wait...they do. But yeah, bathrooms. Very nice. We should throw a party, because changes are happening!
ADVERTISEMENT - CONTINUE READING BELOW
CONTINUE READING BELOW
Recommended Videos
Seriously though...how are we going to be okay? How can we help? Was the fare increase not enough?
Also read:
HOT ON SPOT: 10 Things You Should Know About the MRT Mess
10 Things Only People Who Regularly Ride the MRT Would Know
Urban Buzz: The Transportation Situation
10 Alternative Ways to Beat the Hellish EDSA Traffic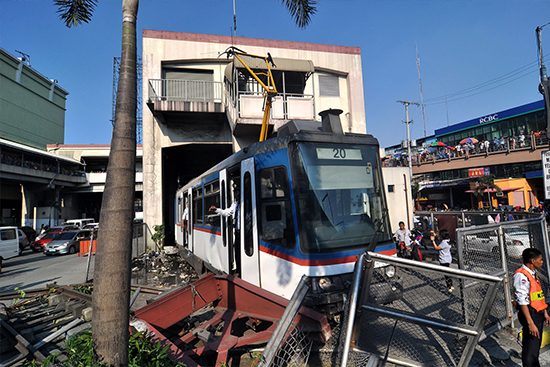 ADVERTISEMENT - CONTINUE READING BELOW
"Well, uh, we need experts to tell us if this is not right."
1. Did you really have to bring in inspectors from Hong Kong to determine that there's something wrong with the MRT?
Are the glitches too inconclusive? Train ramming into a barrier too small a sign to realize that things need to be fixed? (We're pretty sure the inspection wasn't done pro bono. Do correct us if we're wrong.)
2. Reloadable MRT/LRT cards! Yes?
We think, and this is just us, that it would be really great if people didn't have to clog up what little space is available at the stations every week to get a new card. Especially since the increased fare made P100 seem even smaller. By the way...
3. Have you ever thought of taxi cards? You think that'll work?
We're just trying to figure out how we can avoid conflict...also, coins being thrown at us. Picture it: One swipe and we pay the exact amount. It also decreases the chances of the driver getting held-up, because he's not carrying any cash. Think about it.
ADVERTISEMENT - CONTINUE READING BELOW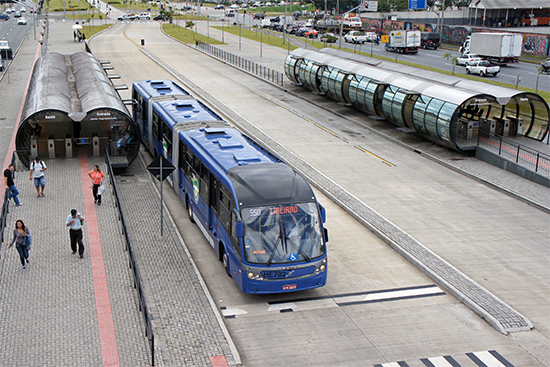 Can you really make something like this happen?
4. Bus Rapid Transit seems like a good idea.
A bus with actual stops? Where people pay before they get on? With a driver that doesn't want to see how close to the speed of light he can get while honking at everything and sometimes, nothing?
ADVERTISEMENT - CONTINUE READING BELOW
5. Spending P320 billion on a subway connecting Makati-Pasay-Taguig? Maybe not right now.
We're just not confident this is the best way to use the money at the moment.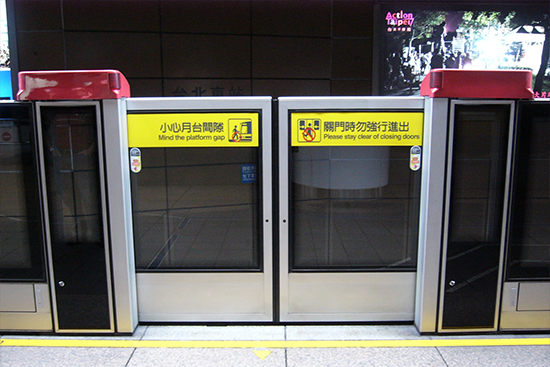 6.  Where are those barriers that would prevent people from cutting in line?
We don't want to be the cause of unnecessary delay. There has been a hundred too many instances of people feeling like their schedule is more important than everyone else's and that we're such chumps for trying to have some semblance of civility and order in this city. (See also: Suicide prevention.)
ADVERTISEMENT - CONTINUE READING BELOW
7.  Is it okay if we, um, don't pay off your debts?
We didn't sign the shady deals and replace a pretty decent maintenance provider with...a new one, whom we can't really say much about because they were awarded the contract without much fuss. The MRT management said they also didn't have much time to check if the new maintenance provider is qualified. Now that we're on the subject...
8. What's up with the "strange" deals?
People are noticing that the bidding isn't going great, which means that the less-than-qualified contractor is continuing to provide less-than-adequate maintenance or repairs. And it's not even just the MRT. Companies are "iffy" about your public-private partnership (PPP) project for our airports.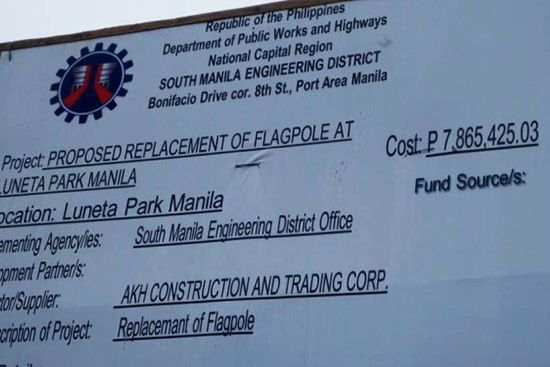 ADVERTISEMENT - CONTINUE READING BELOW
This should be mandatory for all government projects
9. What about runway congestion? Is that part of the plan?
Some people really like what you did with the airport. We're sure you're also addressing the flight delays due to air traffic problems...right?
10. Should you guys have one of those "budget boards" up in every station?
In the interest of transparency. The President thinks having a timeline of upgrades is great. We feel like knowing where our money goes is also a pretty cool piece of information to have.
Also read:
HOT ON SPOT: 10 Things You Should Know About the MRT Mess
10 Things Only People Who Regularly Ride the MRT Would Know
Urban Buzz: The Transportation Situation
10 Alternative Ways to Beat the Hellish EDSA Traffic
Load More Stories